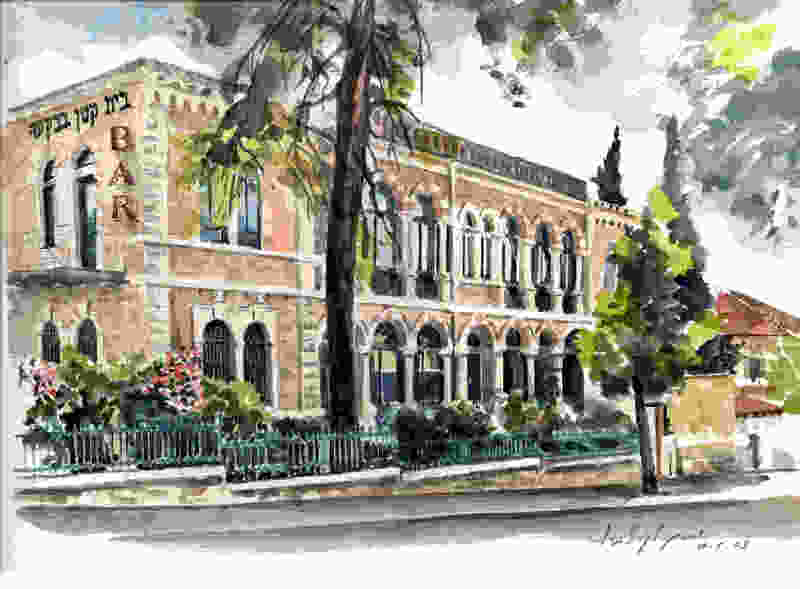 If you are looking for a small and cozy hotel next time you are in Jerusalem, I can recommend "A Little House in Bakah".
The hotel building is in an old and beautifully restored house with arches, pi.jpgllars, etc. The hotel only has thirty-five rooms, but there are single and double rooms, as well as rooms for families and suites. All rooms include a shower, comfortable beds and other furniture, air conditioning, telephone and TV with many international channels. At the hotel there is also wireless Internet access.
Around "A Little House in Bakah" there is a beautiful garden with benches in the shade. Right next to the hotel there is also a café, where you can enjoy salads, fish, pi.jpgzza, pasta, sandwiches and other delicacies. You can also order the food directly to your hotel room, but it cannot be compared to the outdoor atmosphere.
Lunch and dinner at the café are not included in the price of the hotel room. However, breakfast is, with bread, cheese, eggs, salad, hot and cold drinks, etc. You can have your breakfast outside too, if the weather is nice.
"A Little House in Bakah" is situated in the Bakah district, a pi.jpgcturesque neighborhood somewhat outside central Jerusalem. In and around Bakah there are very many cafés, restaurants, grocery stores, shoppi.jpgng centers, etc. The hotel is within short walking distance of the popular Emek Refaim Street and it is also close to the most beautiful observation point in Jerusalem. It is a bit further to walk to the center of Jerusalem or to the Old City, but it can be done in less than an hour. Furthermore, several buses stop next to the hotel and they take you downtown in about fifteen minutes.