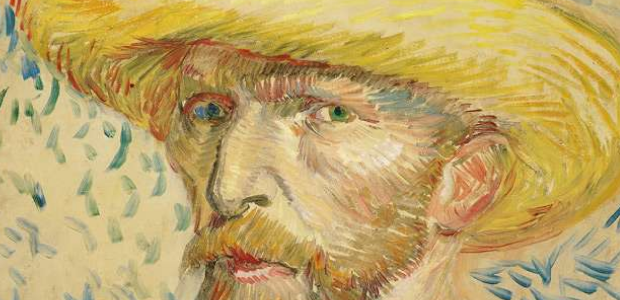 Amsterdam's activities are famous for many things, the first which springs to mind for most people is the cheeky allure of the red-light district – the narrow streets and "steegen" lined with big windows with scantily-clad ladies of the night illuminated in red fluorescence. Another might be the controversial "coffee-shops" where one can get lost in the purple haze of marijuana smoke – all legally. But there's a lot more to be experienced in this enchantingly old city with it's tree-lined canals, here are 6 must see's, do's, taste's & experience's as recommended by our fans on Facebook: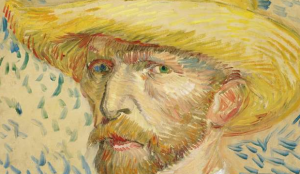 1. Amsterdam's Van Gogh Museum
For anyone who doesn't know, Van Gogh was the rather poorly gentleman who revolutionised the impressionist art movement in Europe, famous for cutting off his ear and then doing a self-portrait and having only one of his artworks purchased during his life-time – by his brother. The museum is home to the largest collection in the world of now priceless Van Gogh artworks and works of his contemporaries, this is a definite must-see. For more info visit the Van Gogh museum's website.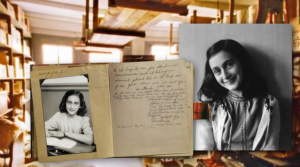 2. Amsterdam's Anne Frank's House
Anne Frank, the young Jewish girl who journaled her daily experiences while in hiding in Nazi-occupied Amsterdam, spent her time, before being captured and sent to her death at a concentration camp, in the cramped accommodation on Prinsengracht, now turned into a museum. This is a harrowing experience to undertake and it's recommended that you read her journal first before visiting to help you engage with the museum fully. For more info, visit the Anne Frank website.
3. Amsterdam's Heineken Experience
Much more than a museum, this is an opportunity to get right into the inner workings of beer-making and experience the fun brand which Heineken is today. You'll get to see the raw ingredients and how they all come together to make the final product and enjoy the 4D experience where you get to feel what it's like to be brewed yourself! You get to bottle your own personalised beer as well as taste and share the Heineken experience with visitors from all over the world in the interactive bar. For more info visit the Heineken Experience's website.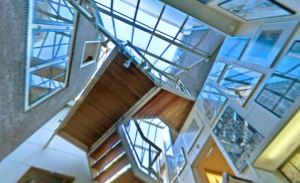 4. Amsterdam Sex Museum
Amsterdam is practically synonymous with sex – it's no wonder that the worlds best known and oldest sex museum is found here. Dedicated to the history of erotic love-making, the "Venustempel" opened it's doors in 1985 and has grown it's collection of sensual objects and art considerably over the years. Make your way through the labyrinth of rooms and staircases discovering erotic displays from ancient Greece and Rome, all the way through to 19th century and contemporary Europe. At the very least, this will be an enlightening experience! Check out more info at the Amsterdam Sexmuseum website.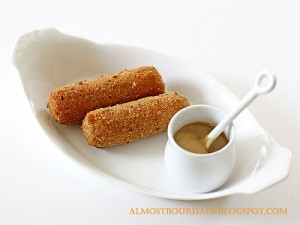 5. Amsterdam Kroketten
Kroketten, the Dutch version of the French croquette, first made an appearance in the Netherlands in the 1800's and differs slightly from its Southern cousin – they are usually made of beef ragout crumbed and deep-fried in little finger-like portions. Variations include those containing boiled egg, noodles, shrimp and rice, though the beef version have become so popular in the Netherlands that McDonalds even offers them on their menu! Checkout this recipe on Almost Bourdain's blog.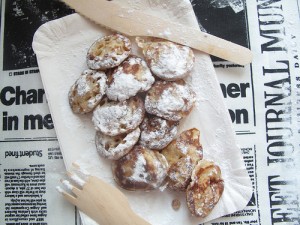 6. Amsterdam Poffertjes
Apart from cheese, the Netherlands as a whole is known for a number local sweet delicacies, the most famous is probably poffertjes. Becoming increasingly well-known in South Africa, these delicious mini-pancakes are made with regular flour, buckwheat, yeast, eggs, milk and a pinch of salt. Traditionally eaten with butter and dusted with icing sugar, Riana Enslin on Facebook suggests eating them with strawberries and cream too! Yum! Check out this recipe at Kitchen Butterfly's blog.
What our fans on Facebook had to say:
Deirdre Roworth: "What a gorgeous city, definitely take the water taxi's around and see the Van Gogh museum, the Anne Frank house, there are so many beautiful places to see!"
Janine Hoek: "walk as much as you can rather than tram – it's such a small city, that this is possible for anyone – as there are wonderful little cafe's and restaurants and bookstores that you would otherwise miss"
Lawrence Brown: "Best restaurant to visit is d Vijff Vliegen (Five Flys). Absolutely fantastic meals and, if you're in a group, a great venue as they've a fantastic selection of "on tap" beers. Also, visit the Hilton and see room 902 where John Lennon and Joko Ono hosted a "bed in" for PEACE in 1969. Take a train into the suburbs, Naarden Bussum is beautiful."
[boilerplate bytitle="Standard"]