To most, the thought of travelling means breaking the bank and saving hard-earned money for aeons before actually being able to see another country or think of planning a vacation.
Luckily, times have evolved and there is a world full of experiences to be had on a shoestring budget. Be sure to book the most affordable flight deal with LATAM before journeying across the seas to some of the best South American countries to visit!
The Americas, in particular, offer happy travellers' hordes of culture, history, sensational sights, dreamy views and scrumptious cuisine to name but a few of the plethora of drawcards. Stick with us as we take you on a journey to South America's budget-friendly destinations and life-affirming experiences.
Mach-ing through Peru!
First stop, Peru. Home to a portion of the Amazon Rainforest, Peru offers close encounters with this majestic piece of forestry. When you step into this titan of a forest and the sounds of the Amazon engulf you, it's no small wonder that this was once believed to be the site of folk magic and healing galore. Peru also boasts one of the New 7 Wonders of The World, Machu Picchu. Fill your backpack and make your way to the Andes Mountains to hike the Inca Trail to the Sacred Valley before meandering through Cusco. Book your flights to Peru with ease and be sure to capture snapshots of your memories!
Copa Colombia!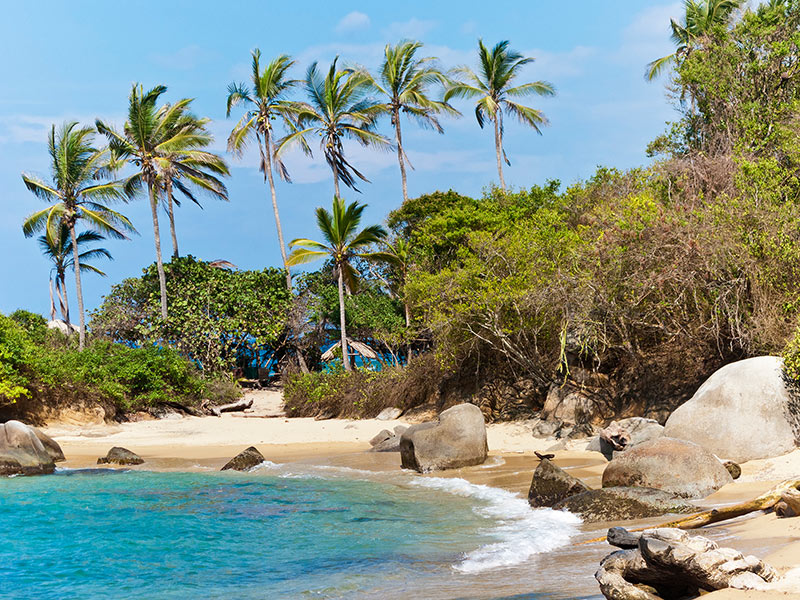 Home to those with hips which do not lie, Colombia is a wonderland of forestry, ancient hiking trails, beaches and, most importantly, Samba! Explore the picture-perfect island of Cartagena on a budget. Sip on drinks as you take in a dip in the clear waters. The coastline is peppered with bonfire parties and general good times that cost absolutely nothing. All you need is comfortable shoes and a can-do attitude! Do not consider flying home before trekking to the Lost City. The Ciudad de Perdida (the Lost City) involves backpacking for four days before reaching the hidden ruins. Built in 850AD, these ruins are a testimony to the Tayrona people and their sense of craftsmanship. Colombia is, hands-down, one of the best South American countries to visit for beaches, food and culture.
Mexico City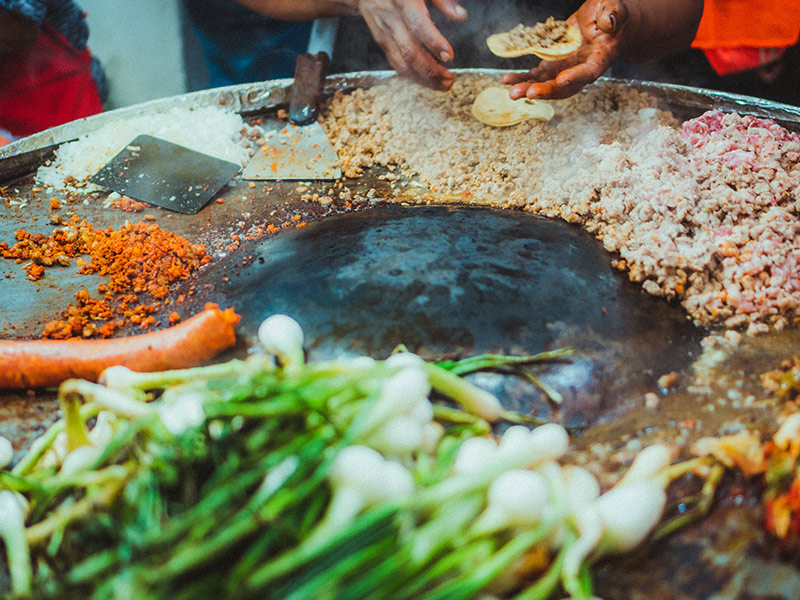 Foodies, assemble. Your time has come. Go on a culinary expedition through Mexico City, in Central America, and let your foodie flag fly. Home to the beloved taco and the delicious tamale, Mexico offers tourists a peek into the wonderful world of solid seasoning and taste explosions. Be sure to have your life changed by a hearty burrito, and while you're at it, climb right onto that enchilada mountain. One does not leave Mexico without finding out how Nachos are meant to be enjoyed. Settle down to a Mexican sunset as you dip your tortilla chips into cheese, relish and guacamole for days. Wash it all down with an ice-cold Mexican beer and, of course, Tequila! We've got the flights covered, all you need to do is book and fly! Arriba!
What's New, Buenos Aires?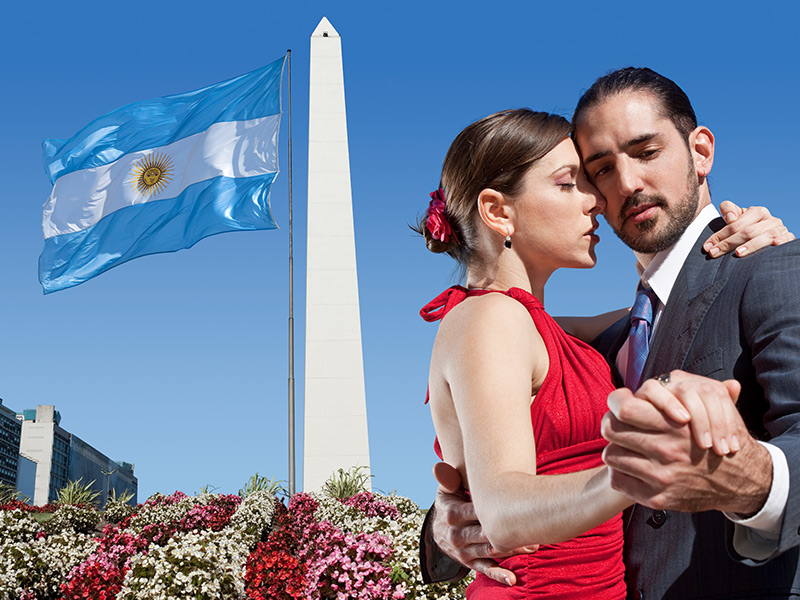 Next stop: Buenos Aires! Once home to famed feminist and first lady, Eva Peron, Buenos Aires offers travellers a look into Argentina's tumultuous history, as well as lazy sunny days and dreamy cuisine. The Recoleta Cemetery is absolutely free to the public and is the resting place of the most powerful Argentinian figures. The beautifully ornate mausoleums are home to beloved Evita and tourists are free to drop a flower on her grave. Next up, Tango! Make your way to Milonga to either dance the night away, or live vicariously through those more rhythmically inclined. We recommend learning a routine or two! Get your dose of culture by catching a show at the Teatro Colon. Since opening its doors circa 1857, the theatre has grown to extend the length of an entire city block. If you aren't able to catch a show, take a guided tour. The building itself is a marvel and architectural phenomenon. Planning a trip to Buenos Aires? Book your flights today!
Samba, De Janiero!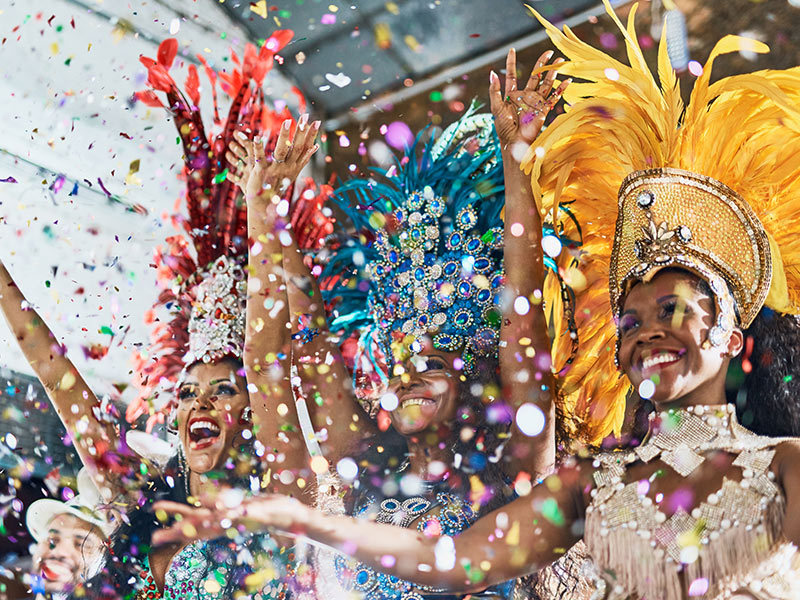 Off to Brazil, we go! Pack your bags for Rio and be sure to bring your dancing shoes. Dubbed the party capital of Brazil, Rio offers an opportunity to party like a local par none. After taking in the Christ The Redeemer statue, mosey on over to Ipanema beach and emulate being tall, tanned, young and lovely. Day-drinking is encouraged and the Brazilian sunset is sure to bring a spectacular end to any day spent in this South American paradise. Be sure to take in the unique architecture of the Santa Teresa district. This boho piece of cosmopolitan indulgence is home to eclectic art galleries and enthralling sidewalk mosaics. Are you sold? Book your cheap flights to Rio while seats last!
Have you recently visited South America? Which are your best South American countries to visit? Drop us a line in the comments and let us know! Don't forget to sign up to our newsletter for updates on deals to this beautiful part of The Americas and more.