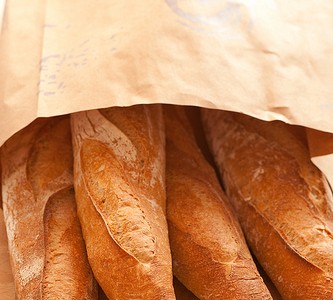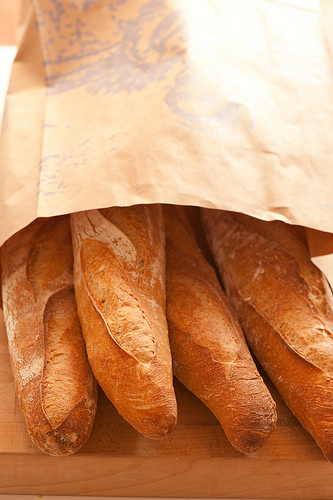 Photo: jules:stonesoup
To start off a list of a few of my favourite things, what better way to begin than with two of my very favourite things in the world: fresh bread, and tea.
By far one of the most delightful spots to enjoy these two delicacies (as well as superb Illy coffee, homebaked shortbread, walnut and chocolate brownies, cheese sticks, tarts and the list goes on) is C'est la Vie, in Kalk Bay.
For those out of the know, Kalk Bay is a charming little village about half an hour out of Cape Town. It's filled with some rather too-popular cafés and restaurants along the main strip, some pretty cheesy touristy shops, some lovely over-priced antique stores, and a surprisingly authentic working harbour. This is the main strip of Kalk Bay, the part that tourists (local and international alike) spend most of their time in.
But venture slightly higher up, and wonders await. Follow a small handwritten blackboard sign up a side alley (cobblestoned, of course), and you'll find your way to a little slice of heaven. No exaggeration. This is C'est la Vie. They don't have a website, or an email address, or even a telephone. C'est la Vie is local eating at its best. There are a couple of tables and chairs outside, surrounded by tame pigeons, a deliciously scented interior, and the menu is written up on large blackboards. Are you getting the picture here? Simple, uncomplicated, delicious.
And how delicious it is! Freshly baked baguettes, rye bread or sourdough with scrumptious fillings like scrambled eggs with wild forest-picked mushrooms; brie, bacon and rocket; pastrami and emmenthal… my mouth is watering just thinking back on it. There's homebaked shortbread for dessert, or delicious French tarts to go with your freshly brewed coffee, and you can be sure the baked goods are up to scratch because the owner studied in France. Ooh la la.
I think what I love most about C'est la Vie, though, isn't the food (believe it or not). It's not the décor, charming as it may be, or the location, which is just about perfect. What I love most is that it's a slice of village life. Because they don't advertise or have a flashy sign or an obvious location, it's the kind of place you have to know about to know. Locals waft in and out to buy their daily bread and there is a sense that this is the kind of place where friendships are made, and maintained.
This is the Kalk Bay I love – the one that makes me wonder if I should perhaps leave the hustle and bustle of Cape Town and settle somewhere quieter, more serene, somewhere where it is possible to buy fresh baguettes every day from a place as charming as C'est la Vie.