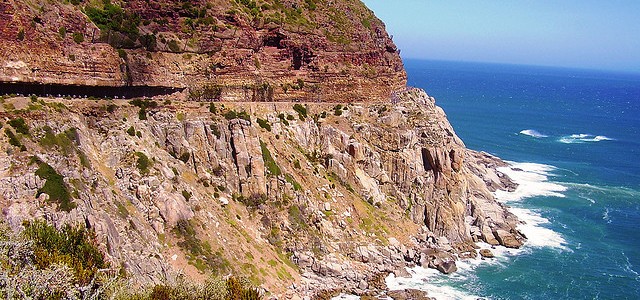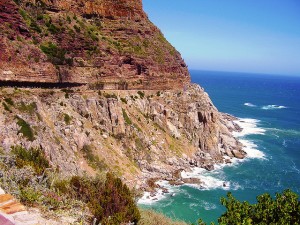 The Cape Argus cycle race will be taking place on Sunday, 11 March 2012. Now in its 35th year, this established cycle race attracts competitors from across South Africa and the world.
Cape Argus Cycle Tour route
The race starts and finishes in Cape Town central and the route takes you all over the Southern Peninsula. The Cape Argus cycle tour route is a 110km round trip through coastal and mountainous terrain, suburbs, city and winelands – a truly spectacular setting for a cycling race.
As usual, things to watch out for on this year's Argus route are Chapman's Peak and Suikerbossie. These two infamous Argus landmarks are known for the challenge they present to even the fittest cyclists. Thereafter you can enjoy the steady downhill to the finish line in Green Point.
Cycle for charity
The great thing about the Argus is that no matter how you're feeling on those lengthy uphill's you can be certain you're pedalling your bit for charity. The cycle race supports 2 charities and all proceeds go to:
The Pedal Power Association – Sponsors development cyclists
The Rotary Club of Claremont  – invests their proceeds in a number of fundraising ventures
How to fly with your bike
If you're flying to Cape Town with your bike you will need to check your bike in at least 3 days prior to your travel date. Take your bike and your e-ticket to the domestic cargo area and collect upon arrival in Cape Town. On the day of travel, don't try check-in with your bike as bikes aren't allowed in the passenger terminal.
Ensure a hassle-free experience when you fly with your bike.
Bicycle seat must be put down
Turn the handlebars parallel with the frame
Leave the front wheel attached
Remove the pedals or turn them inwards if you can
Deflate the tyres
Use bicycle boxes, bags (reinforced nylon cases), and bubble wrap to protect your bike
Airlines offering free bike air transport in 2012
Kulula Airlines & British Airways are offering free bicycle transportation during the Cape Argus Cycle Tour period.
Did you know? The Cape Argus Pick n Pay Cycle Tour is the world's biggest timed cycling race.
Cape Argus Cycle Tour picture from Flickr
[boilerplate bytitle="text"]