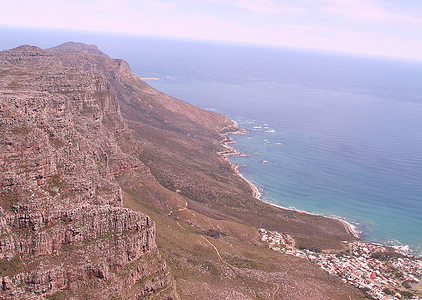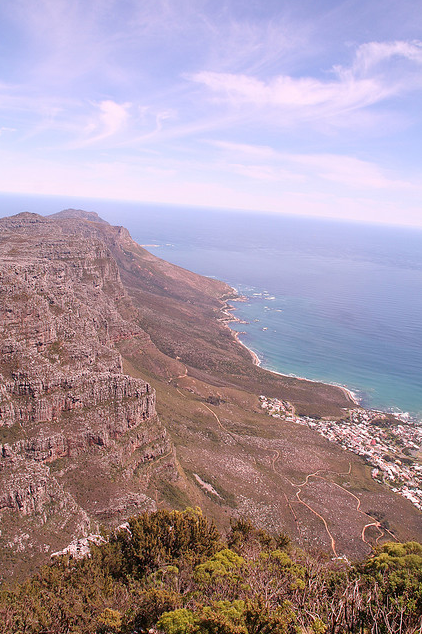 Is there anything more delightful than a nature walk in Cape Town? There are a few things I don't like about Cape Town: the ocean is too cold to swim in (unlike lovely Durban with its lovely warm water) and there are howling winds in summer. But there's no denying that the diversity of nature walks is, in no uncertain terms, breathtaking.
Now this could be because you have to be pretty fit to venture onto the mountain, or it'll take your breath away and you'll be huffing and puffing in moments.  But it's also because there is just so much natural beauty on offer. An abundance of it, in fact.
Take Deer Park – right at the top of Vredehoek, and only a few minutes from anywhere in the City Bowl. Head up one of the paths that lead to the mountain and you'll be surrounded by fynbos in every colour, wild flowers and vast stretches of indigenous flora. If you're with kids or not in the mood for a strenuous hike, you can just as easily take the raised wooden walkway that leads down to the river for a lovely meandering walk.
Or take the classic Signal Hill trek that leads in a constant slow climb to some of the best views in Cape Town. Those who are adventurous enough can climb the chains to the top of the hill, or for those who prefer the safer route there's a circular (longer) path to the summit.
If you're looking for more of a woodsy walk, try the Pipe Track, which winds along the bottom edge of Table Mountain, up hills, through wooded sections and down into valleys, always with the promise of amazing ocean views just around the corner.
Or you could take the biggest challenge of all: Table Mountain itself. There's no feeling quite as satisfying as climbing one of the most famous mountains in the world (and it can be done in a morning!)
Then, of course, there's the Silvermine Nature Reserve, a favourite amongst those who like their views sparse and majestic. A word of warning, though: there's not much shade on any of the Silvermine paths, so a lot of sunscreen and a hat are a must.
In fact, that's all you really need to take to the hills in Cape Town: sunscreen, a hat and a bottle of water. A few snacks always come in handy, and the most comfortable pair of walking shoes you can find will soon become your best friend. But aside from that, it's simply an adventurous spirit and a pair of eyes open to the beauty on all sides. That, and a camera, of course.
See you on the mountain!
Photo: Christopher Schmidt