[Updated on 27 July 2018]
China is definitely one of the top business and tourist destinations for South Africans. There are so many landmarks, such as the incredible Great Wall of China and the amazing Forbidden City in Beijing. Discover more in this ancient, yet modern, destination. One of the frustrations is knowing what to do when applying for a China visa as a South African. So, here's a bit of help on the how, what, where and when to apply for your tourist visa.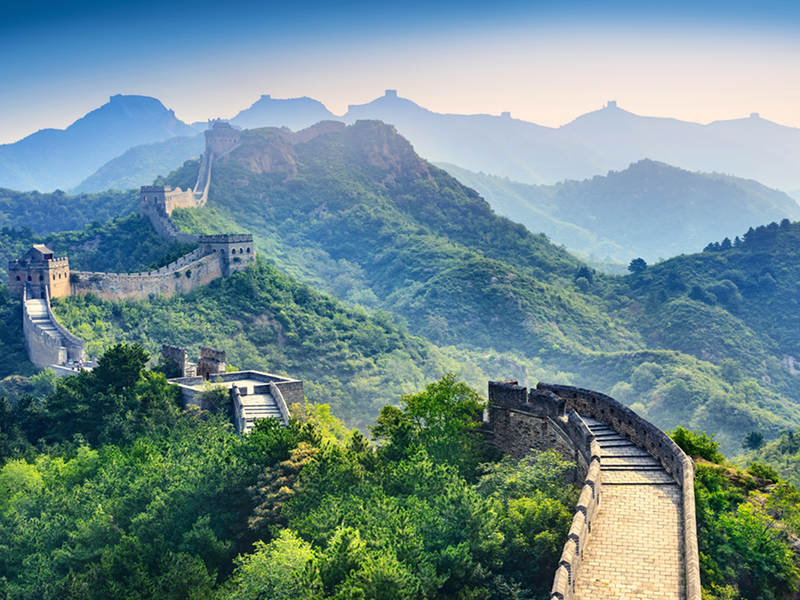 Visa requirements
If you're applying for a tourist visa to China, you'll need the following documents:
Completed China Visa Application Form
A recently taken 48mm x 33mm passport photo (full face, front view, bare head, and against a light background, make sure to tell the photographer the size you need)
Valid passport with at least two fully-blank pages, valid for at least six months from the date of application
Photocopy of the information page and extension page (if applicable) of the passport
3 Months bank statements showing sufficient and continuous flow of funds
Hotel reservations for the entire duration of Chinese trip
Confirmed, return flight tickets (or cruise booking if entering by sea)
Additional documents for business travellers:
Qualified invitation letter from business partner or company sponsoring visit in China. This must be stamped and signed (the business should know the documents they need to provide). The letter should state:
Your information (full name, gender, date of birth, passport number)
Details of planned visit (purpose of visit, arrival and departure dates, place(s) to be visited, relationship between applicant and host, details of any financial support to be provided during your stay in China)
Information about the host (name, telephone number, address, official stamp, signature of legal representative)
The person issuing the invitation letter is also to submit a photocopy of his/her Chinese ID (both sides of ID card)
If purchasing goods, the letter should also include planned items of purchase, with the quantity and value of the items as well.
When to apply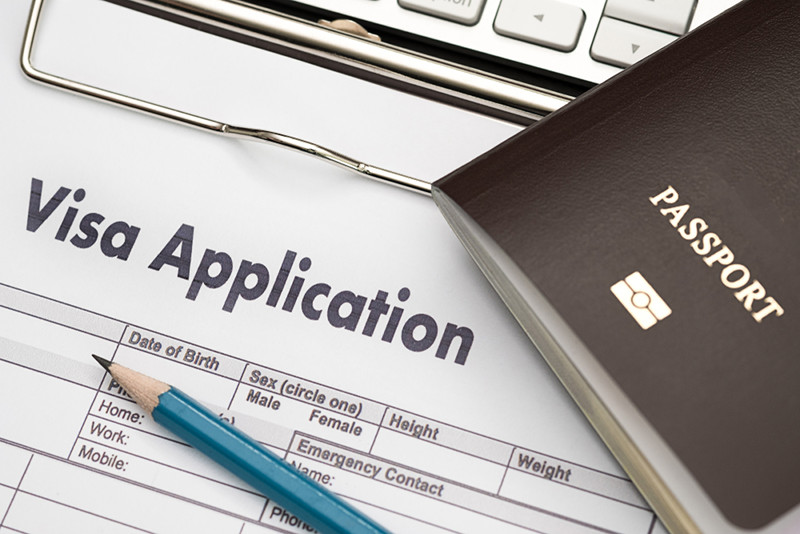 The China visa takes four days to be processed at the visa application service centres. It would be wise, though, to allow for up to seven days. If you need a visa within seven days, the application centres do allow express and rush applications. Take note, though, this service is at the discretion of the centres and comes at an increased cost.
Visa costs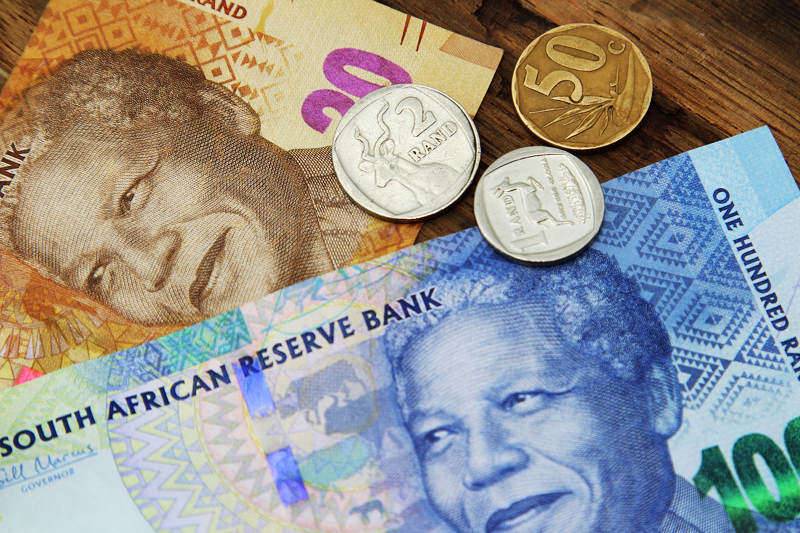 | | | | |
| --- | --- | --- | --- |
| Visa type | Regular | Express | Rush |
| Single entry (3 months) | R800 | R1,300 | R1,600 |
| Double entry (3 months) | R900 | R1,400 | R1,700 |
| Multiple entry (6 months) | R1,100 | R1,600 | R1,900 |
| Multiple entry (1 year) | R1,300 | R1,800 | R2,100 |
Take note that these prices exclude tax.
As a tourist, you'd most likely opt for the single-entry China visa. This visa will entitle you to stay in the country for up to three months.
When applying at an application service centre, finish off your application by paying the visa fee (by card only). After paying you will receive a pick-up form (a receipt). You should bring this form when collecting your visa and passport.
Make sure to confirm that your information on the pick-up form is correct before you leave the centre.
*Note that prices are subject to change
Where to apply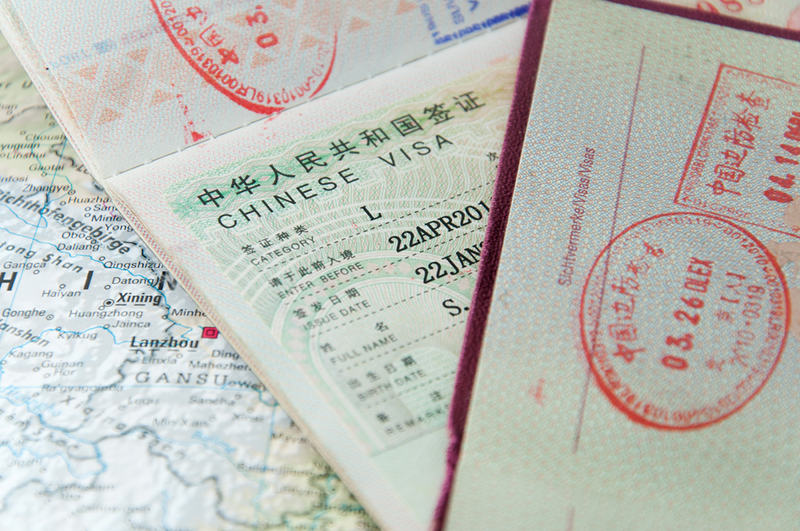 You can apply for your China visa through the Chinese Visa Application Service Centres (CVASC). They are in Johannesburg, Cape Town and Durban.
Johannesburg
| | |
| --- | --- |
| Address: | 14th Floor, Sandton City Office Tower, Corner Rivonia Rd & 5th St, Sandton |
| Phone: | 011 505 9300 |
| Email: | johannesburgcenter@visaforchina.org |
| Hours: | Mon-Fri, 09:00 – 16:00 |
| Submission of applications: | Mon-Fri, 09:00 – 15:00 |
| Payment and collection: | Mon-Fri, 09:00 – 16:00 |
Parking is available at the Sandton City Hall.
Cape Town
| | |
| --- | --- |
| Address: | 20th Floor, 1 Thibault Square, Long St, Cape Town |
| Phone: | 087 808 5507 |
| Email: | capetown@visaforchina.org |
| Hours: | Mon-Fri, 09:00 – 12:30 |
Parking is available at Thibault Square.
Durban
| | |
| --- | --- |
| Address: | 45 Zenith Drv, Umhlanga, Durban |
| Phone: | 011 505 9300 / 087 802 0460 |
| Email: | durban@visaforchina.org |
| Hours: | Mon-Fri, 09:00 – 12:30 |
Parking is available at the CVASC.
Please note that the Chinese Visa Application Centres are closed on public holidays.
Travelstart can also assist you in your China visa application. Get a free quote and assessment!
Where to print photos and forms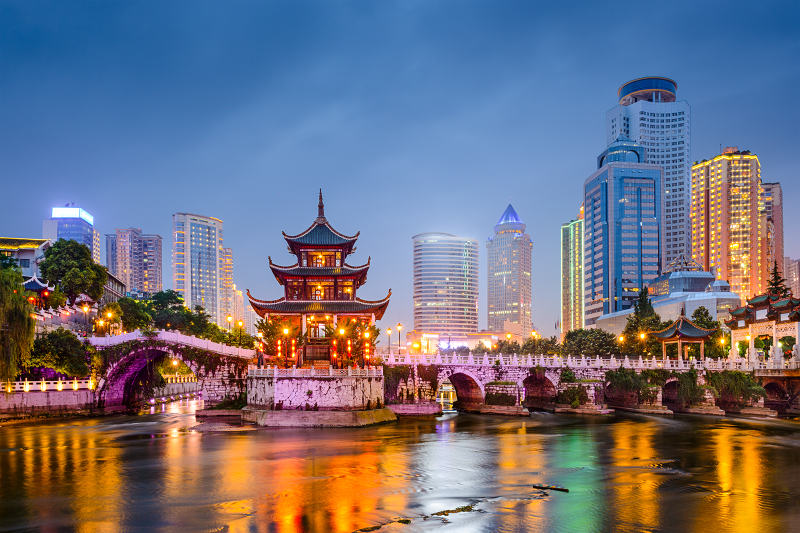 Johannesburg
PostNET
Address:
Shop L38B Ground Floor, Entrance 7 Cnr 5th & Rivonia Rd Sandton City, Sandhurst, Sandton
Phone:
011 783 6810
Hours:
Mon-Fri, 07:00 – 20:00

Sat, Sun & public holidays, 09:00 – 18:00
Cape Town
PostNET
Address:
Shop 8 No, 2 Long St, Cape Town City Centre
Phone:
021 418 1630
Hours:
Mon-Tues & Thurs-Fri, 08:00 – 16:30

Wed, 08:30 – 16:30

Sat, 08:30 – 12:00
Durban
Copy Katz
Address:
Shop G058, Gateway Theatre of Shopping, Palm Blvd, Umhlanga Ridge, Umhlanga
Phone:
031 566 1743
Hours:
Mon-Sat, 09:00 – 19:00

Sun, 09:00 – 18:00
To sum it all up
Get all your required documents together.
Have them printed.
Have your passport photo taken.
Make an appointment with your nearest CVASC.
Submit your photo and documents.
Pay the visa fee.
Collect your pick-up form.
When notified, return to collect your visa and passport.
Booking flights for your trip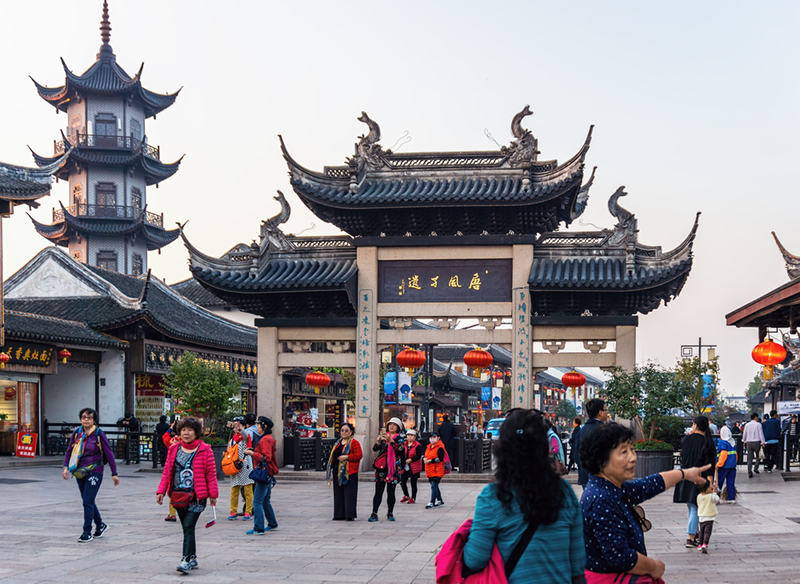 Now that you know how to get a China visa, start planning your next holiday! We offer a flight comparison and online booking service to help you find cheap flights to China. You can book your trip from the comfort of your home or office. Your booking confirmation will be emailed to you within 48 hours.
Subscribe to our newsletter and take a look at our latest flight specials to China and other exotic places!
Have you previously applied for a China visa? Let us know in the comments!
All information on this blog page was correct at the time of publishing and may change at any time without prior notice from the original source. Travelstart is not affiliated to immigration authorities or their application centres and will not be liable for loss or inconvenience arising from the use of information from this website.