"every single exhibit, and every single artist, represents something powerful, new, challenging, relevant, captivating and fresh."
– Underculture Contemporary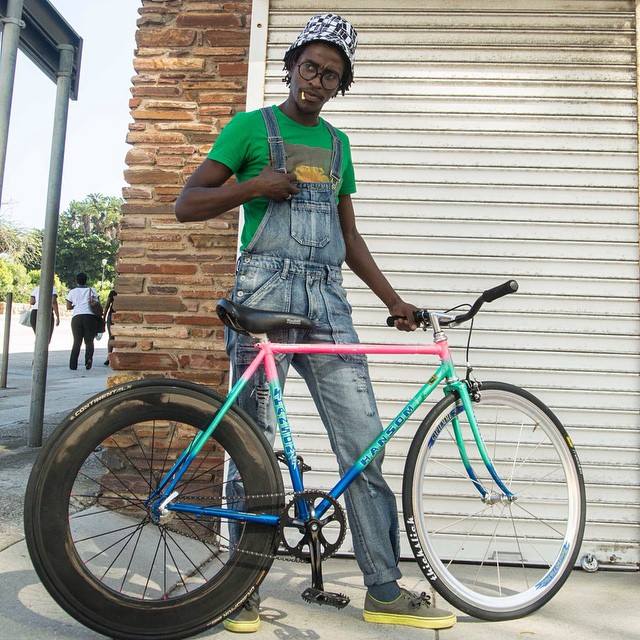 Image courtesy of Donkin Bike Co. Facebook Page
SA's friendliest city is fast becoming more than just a blip on a business traveller's radar. P.E. previously thought of as an industrial city with great beaches is rejuvenating faster than you can say "flat white", happily without losing its trademark friendly character, creativity and energy. Inexpensive flights from Joburg and Cape Town make it an ideal long weekend destination.
P.E. works well as a week-long destination paired with a sneaky surf trip to J-bay or as the finale to an action-packed road trip along the Garden Route. Rooftop bars, galleries, live music and food trucks take centre stage on a back drop of unbeatable beach sunsets.
If artisanal isn't your thing check out our popular guide:
Seeking inspiration?
Roof Garden Bar with an ocean view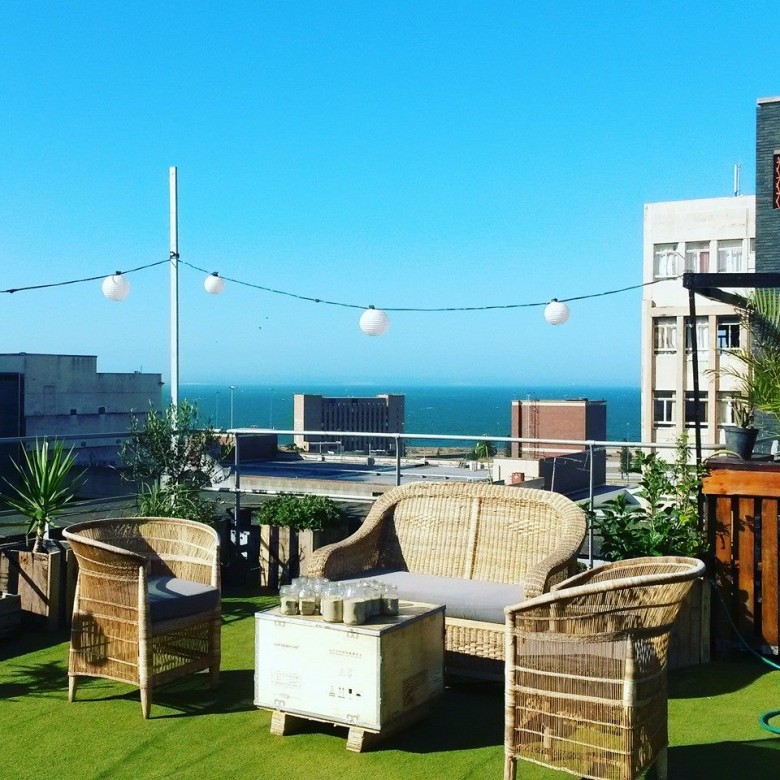 Image courtesy of Roof Garden Bar PE Facebook Page
P.E. has joined in the worldwide craze for rooftop bars. Climb the orange stairs to a summery open area with comfortable chairs and an unbeatable ocean view. The venue operates as a pop-up so keep an eye on their Facebook Page for news of new events including concerts and cinema screenings. Food and drinks are served at the events. They're starting small but have big plans for the future.
Nightriders with Donkin Bike Co.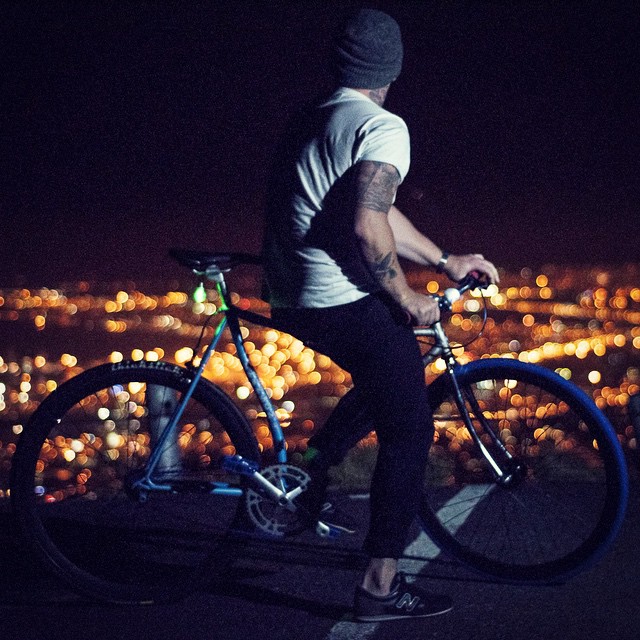 Image courtesy of Donkin Bike Co. Facebook Page
Take on the city streets with Donkin Bike Co. and enjoy a sea breezy cycle against the backdrop of gleaming city lights. On the last Friday of every month (that's today folks) residents and cycle enthusiasts take to their trusty wheeled steeds to explore the city in a new light. Critical Mass by Donkin Bike Co. is "open to all, and it welcomes all riders to join in a celebration of riding bicycles".  Seeing the buildings from a different perspective can be inspiring.
Check their Facebook Page for the latest info, today's ride departs from opposite Beer Shack.
The bike company is both repair shop and social club so be sure to look out for fun events on their roof.
Corner of Chapel & Donkin street
Call: 082 682 3571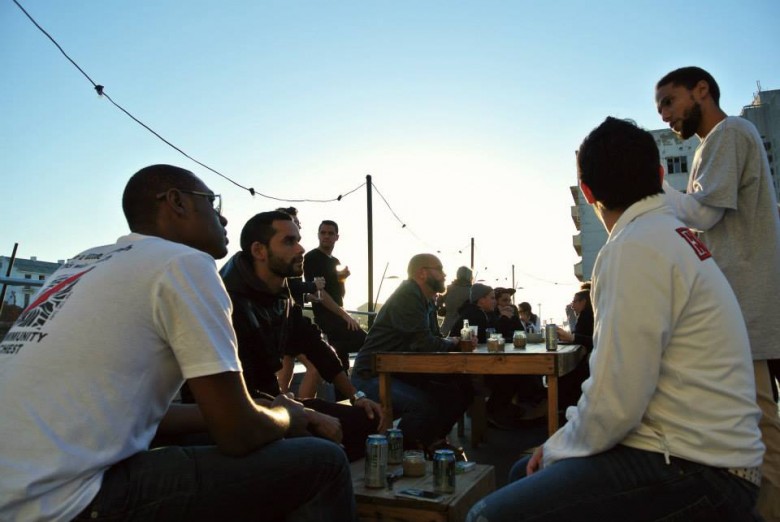 Image courtesy of Donkin Bike Co. Facebook Page
Futomaki at Fushin's sexy new food truck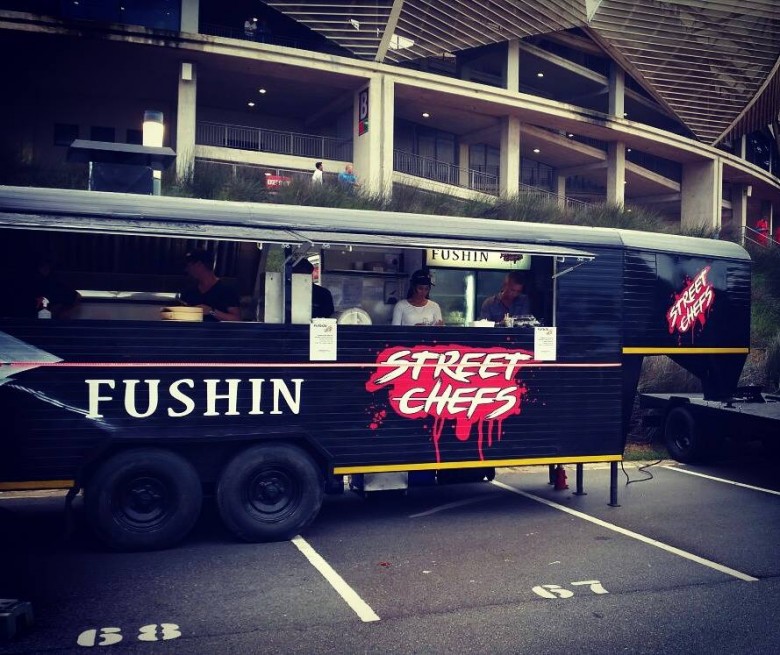 Image courtesy of Fushin Sushi Facebook Page
A long-time foodie favorite in P.E. the talented people behind Fushin restaurant have introduced a moveable feast on wheels. Fushin Street Chefs food truck can be spotted at popular P.E. events serving signature tempura prawns, smoked pork steam buns, Futomaki, and Terriyaki chicken Satay as well as Green Thai Curry. Follow the Fushin Facebook page for updates on the whereabouts of the food truck.
For the Stanley branch call: 041 811 7874
Eat and be merry at the Good Night Market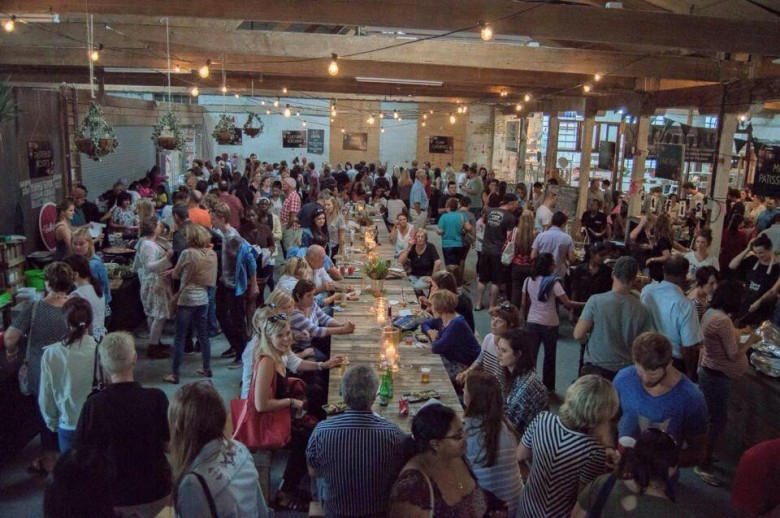 Image courtesy of The Valley Market PE Facebook Page
Held on the same premises as the Valley Market, the Good Night Market is a brand new and very welcome addition to the food scene. Live music, candle light, slow roasted pork belly on skewers, pastel macarons… there are so many reasons not to miss these Thursday night gatherings.
Open to public on selected Thursday nights, 5pm-10pm
Entrance: R20 – all proceeds go to charity.
Call: 079 444 5666
Lower Valley Road
Caffeine cult at Urban Espress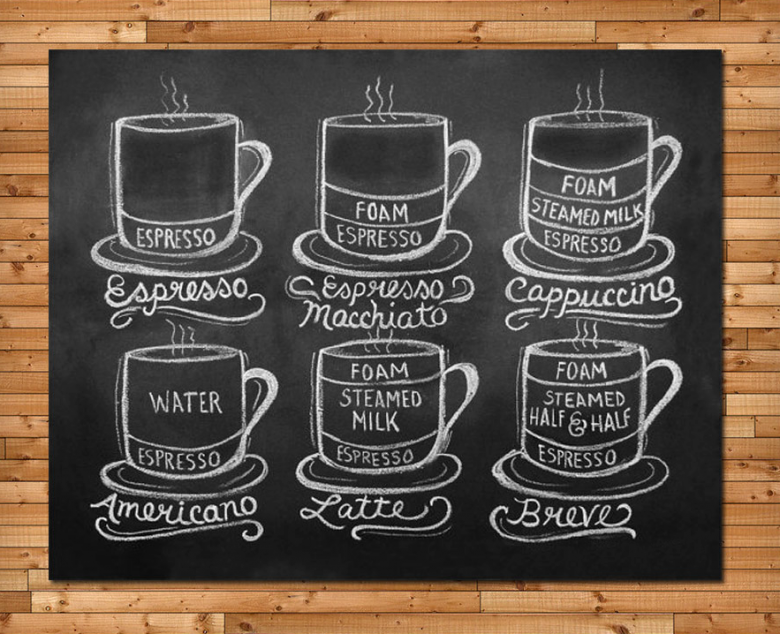 Image courtesy of Urban Espress Facebook Page
Nothing better than great coffee and a rad hang-out spot in laid-back Walmer or vibey Donkin Village. You can also take beans home. Closed on Sundays.
25, 6th Avenue Walmer or 23 Constitution Hill.
Unplugged Backyard Hangout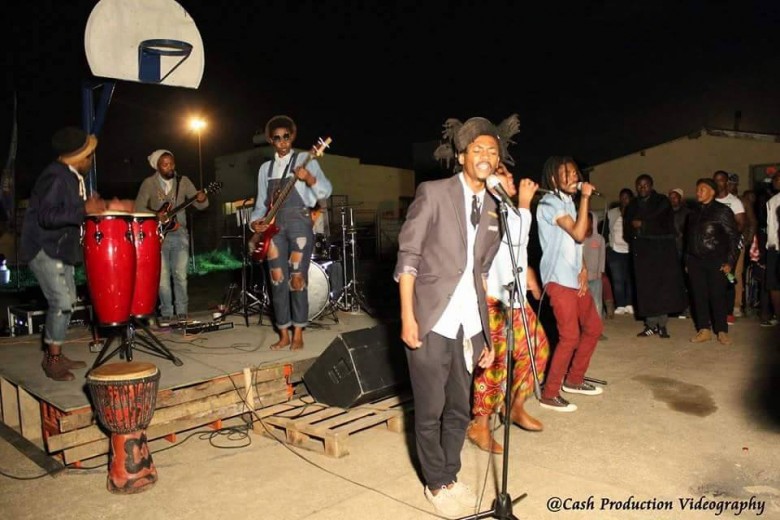 Image courtesy of Cash Production Videography
This young, talented group of Port Elizabethans are shaking up the music scene with 12 hour music hangout sessions. Musicians such as the band Clique Claq (featured in the above photograph) jam the night away.
Unplugged Backyard Hangout are celebrating their anniversary on 4 March from 18:00 to 06:00. Tonjeni Street, Kwazakhele. R20 donation. Check their Facebook page for daily updates on upcoming events to look forward to.
3585 Lukwe Street, Kwazakhele, Port Elizabeth
Call: 084 342 9762
Pop up art at Underculture Contemporary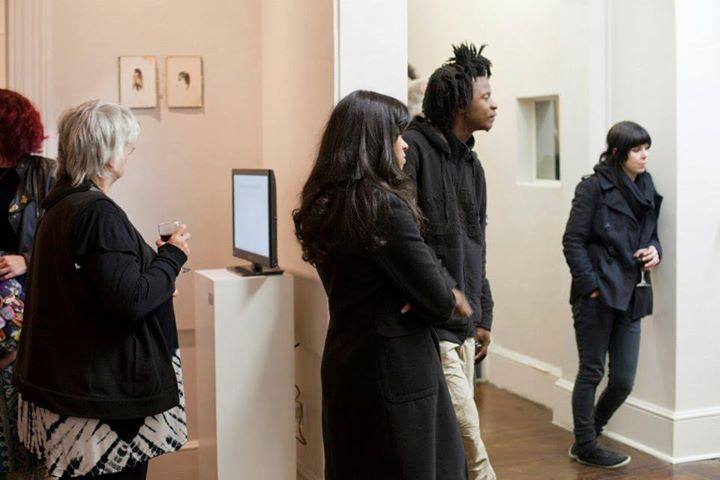 Image courtesy of ArtEC Facebook Page
You might think of the P.E. art scene as a collection of dusty still lives. This pop up art gallery is an antidote to the expected. Underculture Contemporary are committed "to a single overriding idea: that every single exhibit, and every single artist, represents something powerful, new, challenging, relevant, captivating and fresh."
They take upholding artistic standards and nurturing young talent very seriously and the burgeoning P.E. art scene is a result of this and similar collectives including funding from the municipality.
Route 67 proudly celebrates the life of Madiba and the 67 years he devoted to securing the freedom of all South Africans. Look out for the 67 steps leading up to the second largest flag in Africa. The route starts at the towering Campanile (currently closed for repairs).
To complete this artistic triumvirate ArtEC is a non-profit organisation providing exhibition space for young, developing artists in the area.
Underculture Contemporary: watch their Facebook Page for news of an upcoming exhibition.
ArtEC – 36 Bird Street. Call: 041 585 3641
Start Route 67 at Latitude : -33° 57′ 39.19″ S | Longitude : 25° 37′ 30.13″ E
Chapel street studios where music and art meet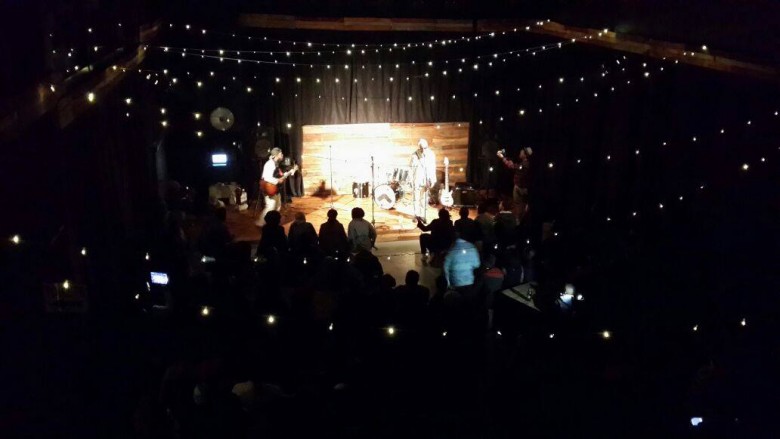 Image courtesy of Chapel Street Studios Facebook Page
Chapel street is PE's answer to London's Abbey Road Studios. It functions as an event venue/ art gallery/ music emporium and hosts bands such as ubercool, PE favourite – The Sound of Umle. The price of tickets to events depend on what's showing. Keep an eye on Chapel Street Studios Facebook Page for upcoming gigs.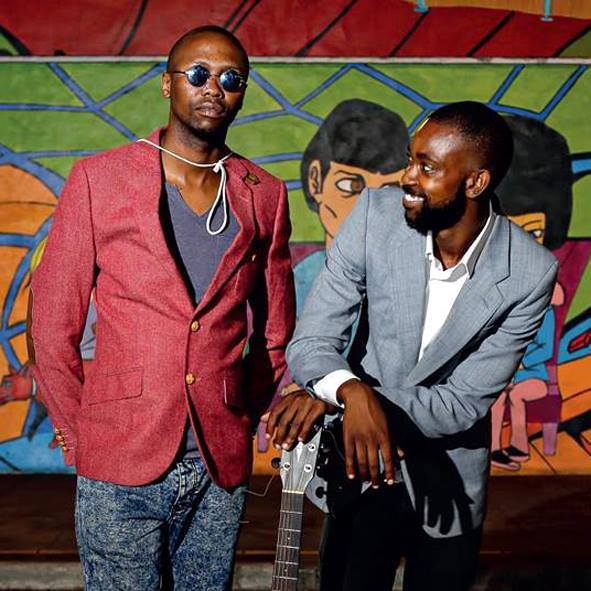 Photograph of Siphamandla Fete (left) and Siyabonga Radu courtesy of Chapel Street Studios Facebook Page
33 Chapel Street. Call 041 582 1157
So there you have it. There's way more to P.E. than gorgeous beaches and business deals. P.E. locals know how to live the good life with a flourishing food, music and art scene. Time to get to know the friendly city on its own terms.
Some of our other popular city guides include:
Johannesburg –
East London –
Pretoria –
and of course Cape Town –
Got a suggestion for a city guide? Let us know in the comments below.
Many thanks to Amy Shelver of Numb City Productions and the wunderkinds of P.E. for the inspiration behind this article. Numb City Productions is a creative collective of talented people with big plans for developing a thriving creative sector in P.E.