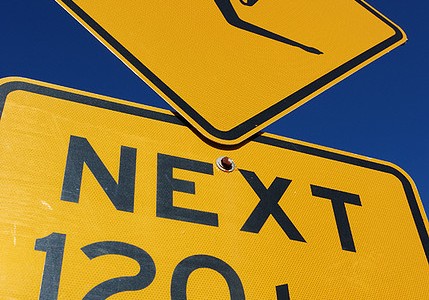 That's a question we asked on Facebook this week as we've been focusing on flights to Australia over the last while. With many people emigrating to Australia and other destinations like New Zealand and Canada, almost as rapidly as ever and South Africa becoming more stable and popular with foreign European immigrants, it's quickly becoming a contentious topic of discussion. Should South Africans remain in the country to build a better future for all, or should they make their way overseas where opportunities might be better? Here are some of the points which were raised:
Wanting to leave South Africa is racist
Pru Mbatha on Facebook said: "Actually I'm in favour of them ridding SA of one more racist. Up and away to Aussie, mate!" While there does seem to be a perception that those wanting to leave South Africa are those white folk who are unhappy to be managed and ruled by a black majority government, a lot of the response to this comment was either defending the merits of emigration or a counter-attack on the race card.
Do what's best for your family
Carla James on Facebook diplomatically responded: "I think everyone should do what is best for themselves and their families. There are a lot of opportunities in SA, its a beautiful country with beautiful people. But we do have our problems ( as every other country) , it just depends on what is important to you." Is it bad for families in South Africa? Is it better overseas? Many might say the crime rate in parts of SA is a big deterrent to raising children in this beautiful country, others might say, the children of today will lead this proud nation of ours tomorrow. Johan Opperman builds on this by saying, "it is normally a racist that thinks other people are[racist]…come on guys, let US change the future of this beautiful land of ours. I've been to Australia last year and to NZ 3 times, but could not wait to get back to African Soil……SA ROCKS!!!!!!"
There's no opportunity in South Africa
Melanie Askeland comments: "It's generally an opportunity issue, or after a bad crime in the family. We lose a lot of talent after they have experienced a vicious crime." Crime seems to be a big concern for most South Africans, but here the opportunity issue is raised. With high unemployment rates and affirmative action-related job losses or restrictions of promotion, many of those considering emigration cite lack of job and promotion opportunities as well as better pay elsewhere. Glen Eric Huysamer adds: "One of the reasons topping the list for South Africans leaving our shores at the present is a financial one, many are leaving because their expertise are sought after elsewhere and the renumeration is just so much better and so are the opportunities."
Emigration is not a uniquely South African problem
This in hindsight seems like stating the obvious, just venture around any neighbourhood of Cape Town, you'll find Dutch, Germans, Americans and British people who've ventured over the pond to live in our country; there are an estimated 212,000 British citizens living in South Africa. Neeran Ramjuthan asserts, "To leave or not to leave should be a personal choice based on rational decision making. Once taken either way the decision should be respected. Contrary to popular belief immigrating is not a South African phenomenon people all over the wor…ld do it for a variety of reasons. In SA we are not immune to the phenomenon. For me personally, I am proud to state it in a public forum, having had the opportunity of travelling and working in several countries in the world, home is where the heart is. That for me is SA. The future of this country (or any other country for that matter) lies in the hands of its citizens. Rather than wasting time on dewlling on tha past or what has been or could have been, that energy could be used to create a better future. I am going to make SA a better place for me, cos if I don't nobody else wud do it for me…"
Your country needs you
Probably one of the more sober viewpoints for the anti-emigration case is the issue of your country needing you. Many of the softer voices who spoke out on our Facebook post mentioned the need for people to make this country work, that emigration was worsening the problem and not fixing an easily fixable situation. Sharon Botes pleads, "Plse dont go we need all the help we can get." Jacqui Reid Warmback says, "The grass is always greener on the other side, stay and make a difference" Ian Chalklin argues a little louder, "Personally Anyone who has made there mind to leave SA is of absolutely know value to the country – Good riddance." Too far? Or justified?
A lot of heated opinion out there feel free to leave your comments below of on the post on our Facebook page.