North of Thailand and South of China, bordering Vietnam, Myanmar and Cambodia, Laos is a peaceful country of green hills and astonishing natural beauty. For your next South East Asian adventure explore the land of a million elephants by river, bike and foot.
1. Take a slow boat along the Nam Ou River.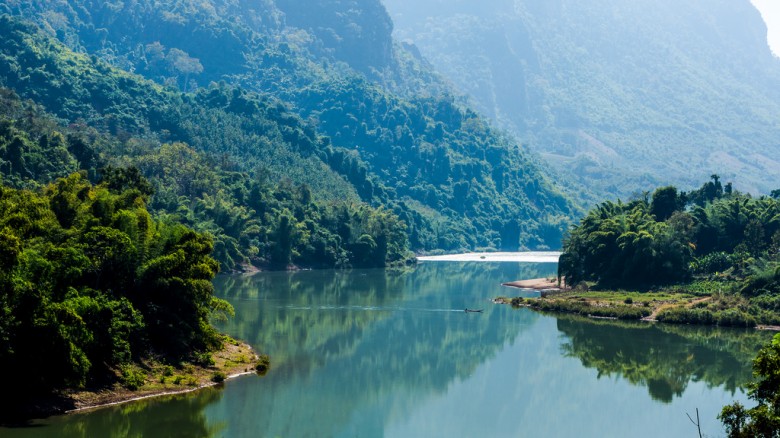 Nam Ou River by Mario Micklisch on Flickr
2. Swim in the natural turquoise pools at Kuang Si Waterfall near Luang Prabang.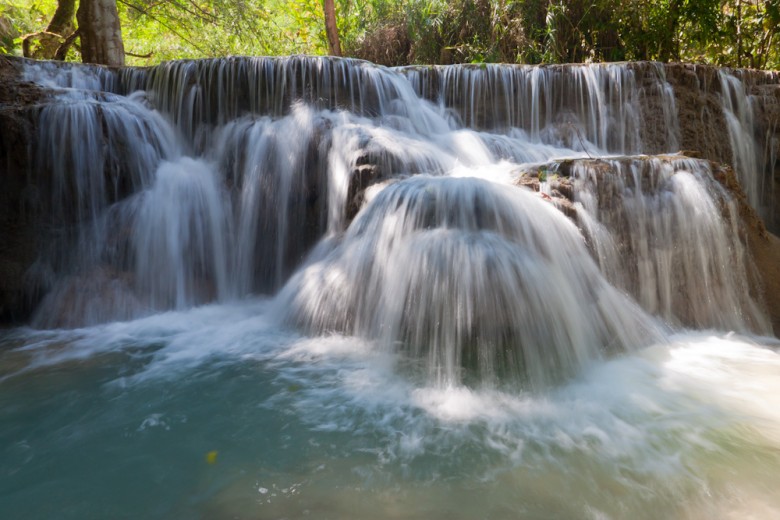 Kuang Si Waterfall by Jurriaan Persyn on Flickr
3. Investigate the archaelogical wonder of the plain of Stone Jars.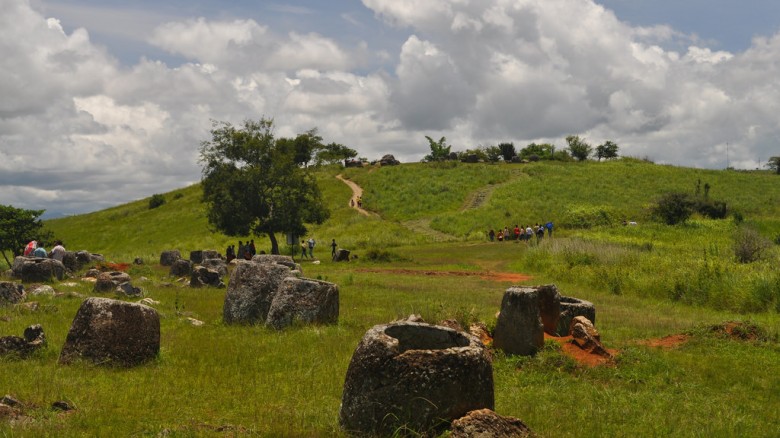 Stone Jars by David McKelvey on Flickr
4. Go cave exploring at the Karst Limestone Formations near Vang Vieng.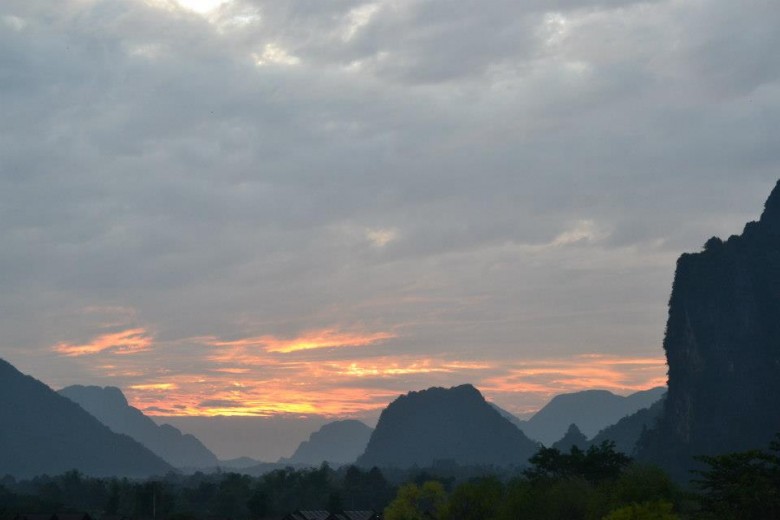 5. Spot rare Irrawaddy river dolphins on a cruise along the Mekong River.
River Dolphins by Erwan Deverre on Flickr
6. Eat cheap and tasty street food.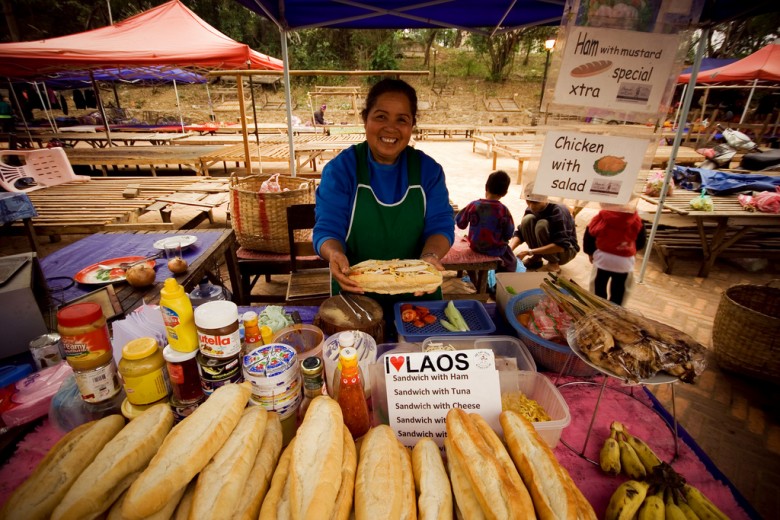 Sandwiches at the market by Ruben I on Flickr
7. Go on a 4-day mountain bike tour in Northern Laos.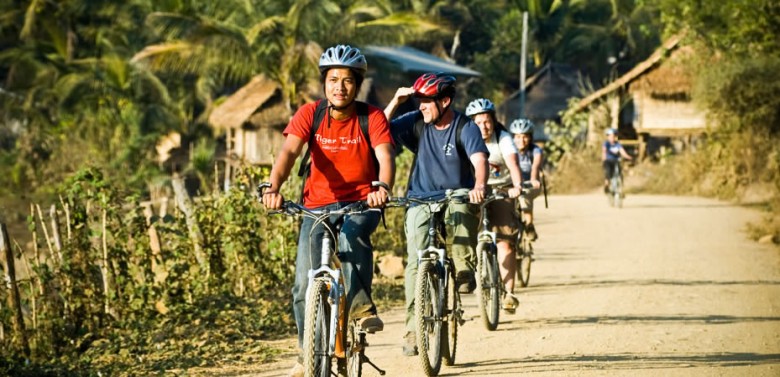 Biking in Laos courtesy of Tour-bin
8. Stroll the streets in the capital Vientiane and you might find yourself inadvertently joining in a parade.

9. Climb the many steps to the top of Mount Phousi in Luang Prabang, taking in the view of the two rivers (be respectful as this is a sacred place).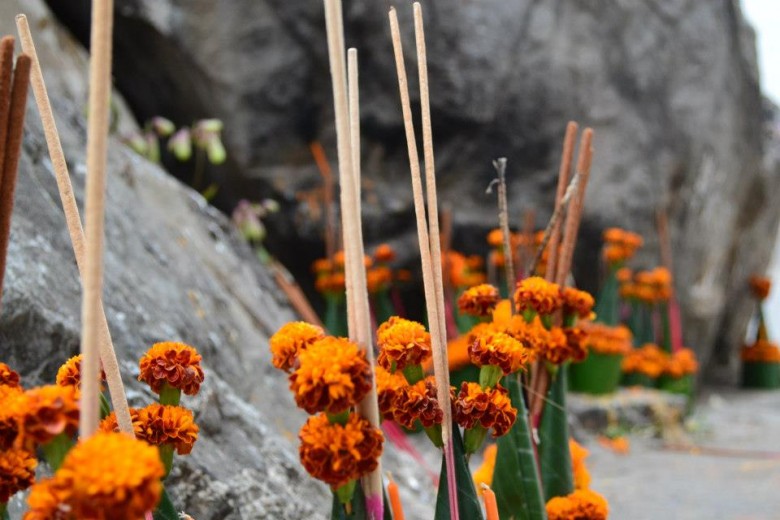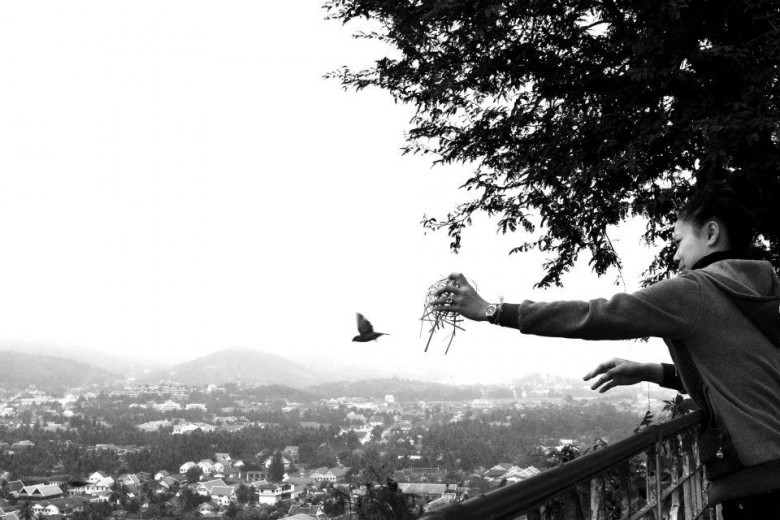 10. Take a hot air balloon over the mountains in Vang Vieng.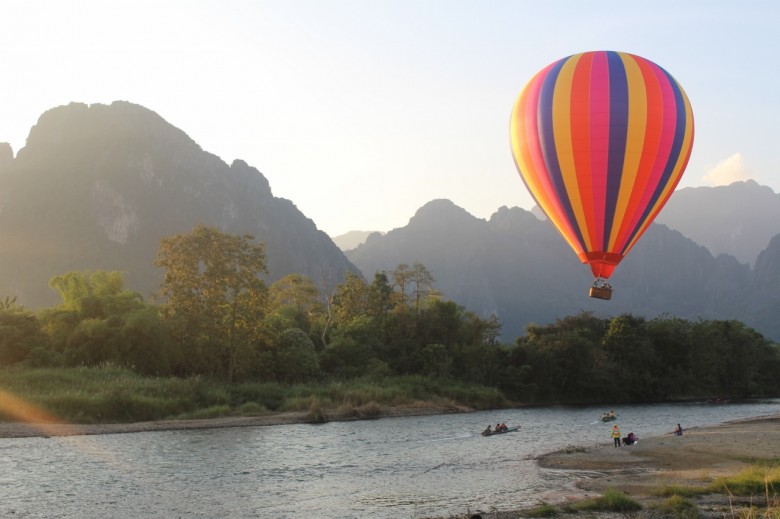 Ballooning in Vang Vieng by Bex Shapiro on The Thoughtful Traveller
11. Take it easy and go tubing along the river at Vang Vieng.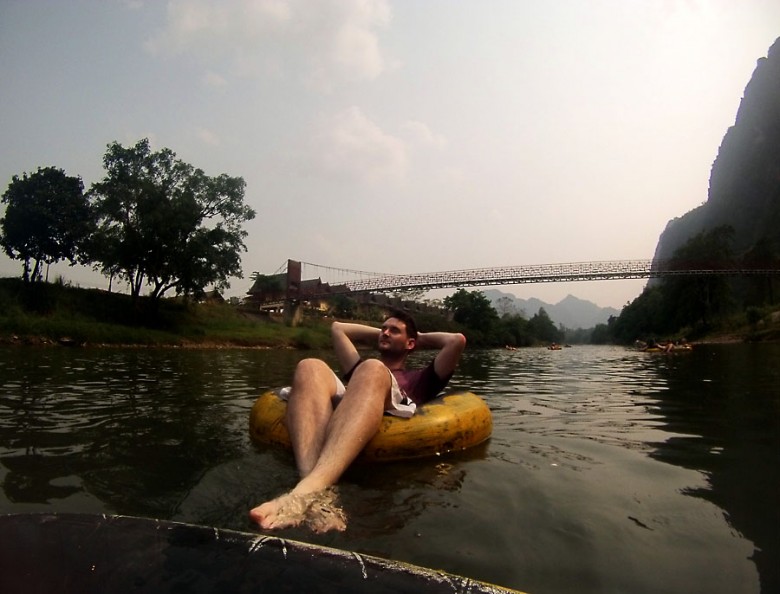 Tubing Vang Vieng Backpacksandbunkbeds
12. Visit one of the many fresh produce markets in Luang Prabang.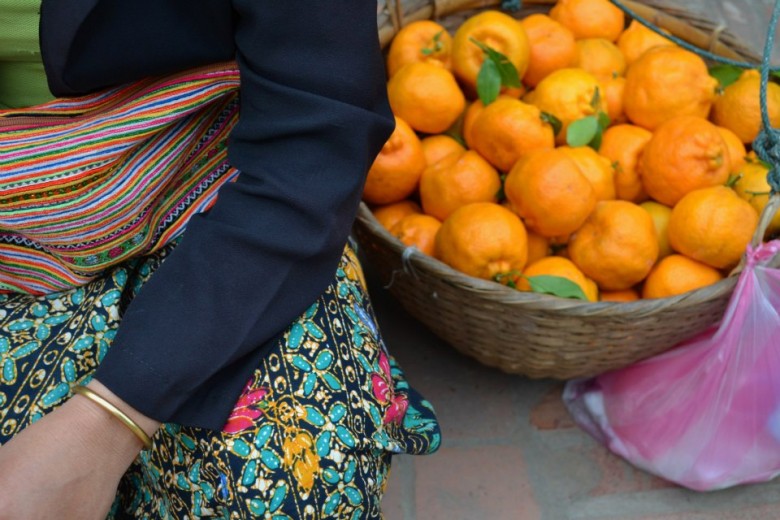 13. Go on a mountain trek, staying in small villages in the hills.

Courtesy of l@mie on Flickr
14. Eat delicious, affordable Laotion street food at the night market.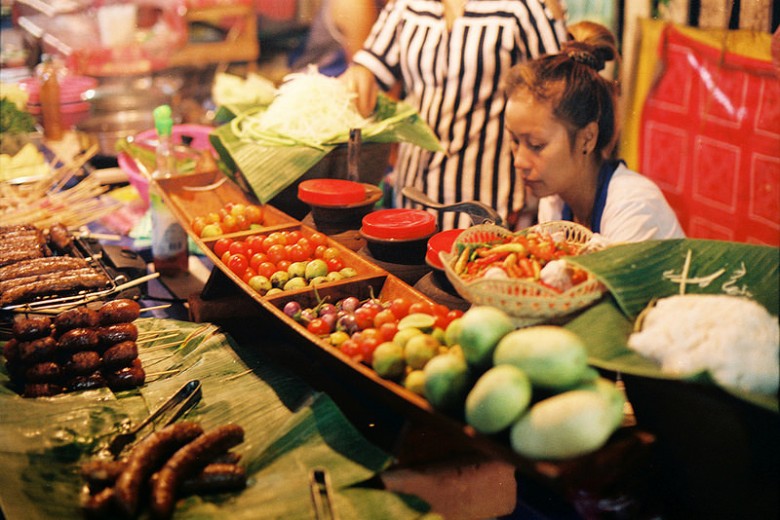 The Night Market by Khánh Hmoong on Flickr
15. Bike through the charming streets of Luang Prabang.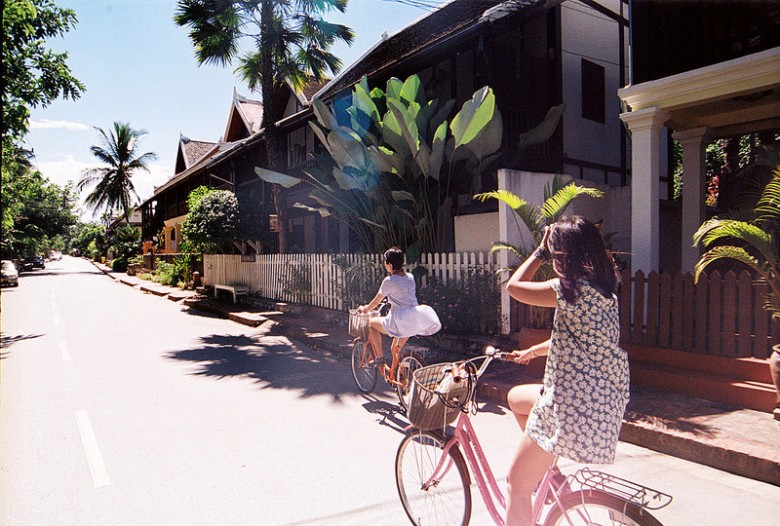 Girls on Bicycles courtesy of Khánh Hmoong on Flickr
16. Explore the shrines and mix of traditional Laos and French architecture that give Luang Prabang UNESCO World Heritage status.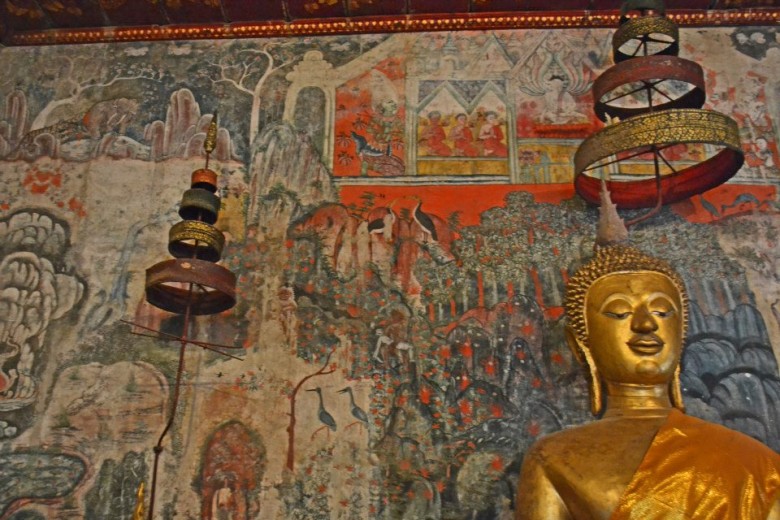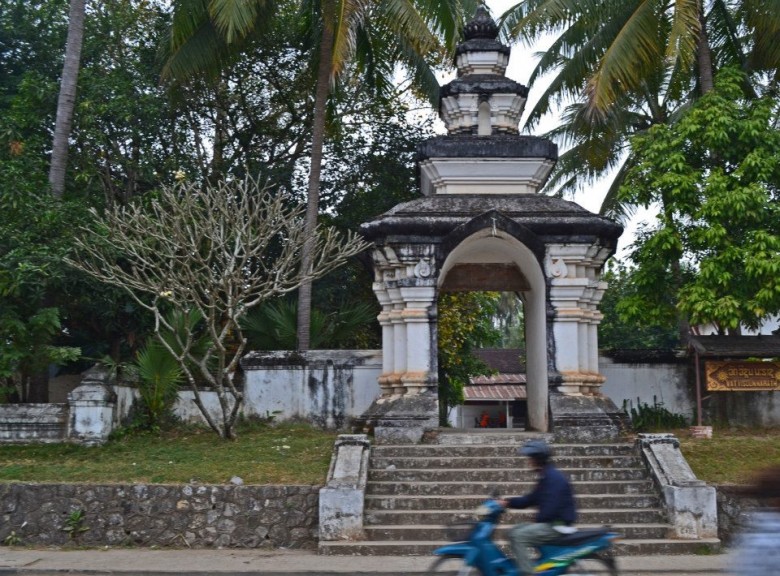 17. Walk along the Mekong at dusk.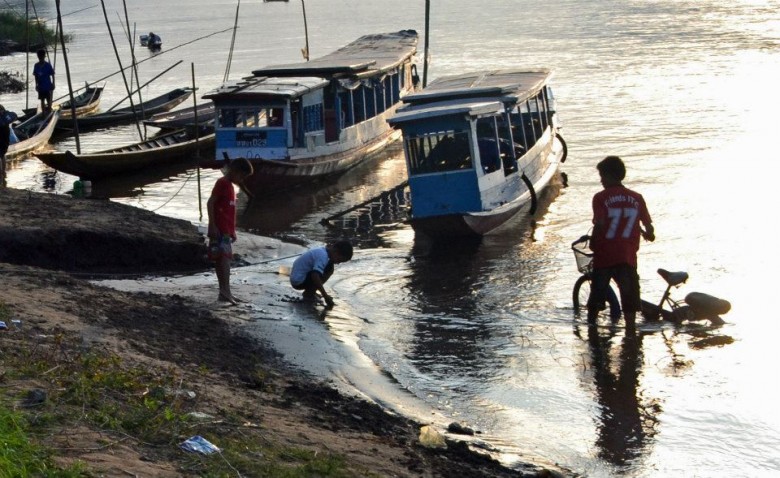 18. Spend a morning teaching English to the student monks at the Luang Prabang library.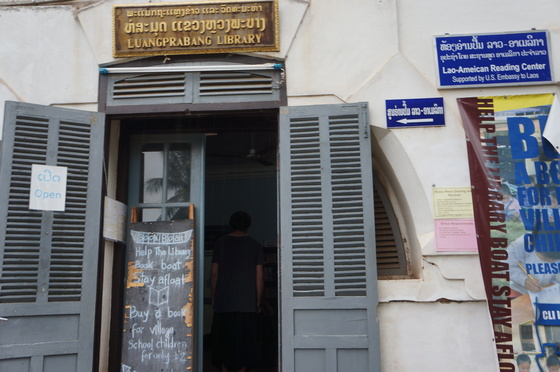 The Luang Prabang Library by P Traveler
19. Visit the unusual dinosaur museum in Savannakhet, a town renowned for fossil finds.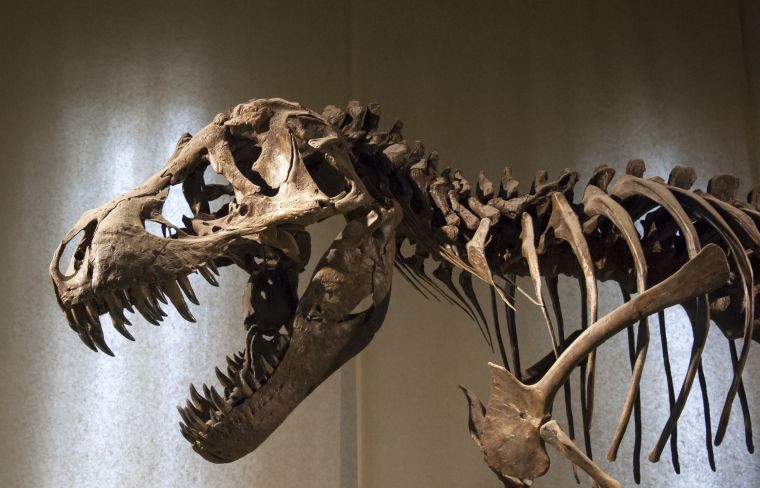 Savannakhet Dinosaur MuseumTravablue
20. Stay in a luxurious indochine-style teak guesthouse in Luang Prabang.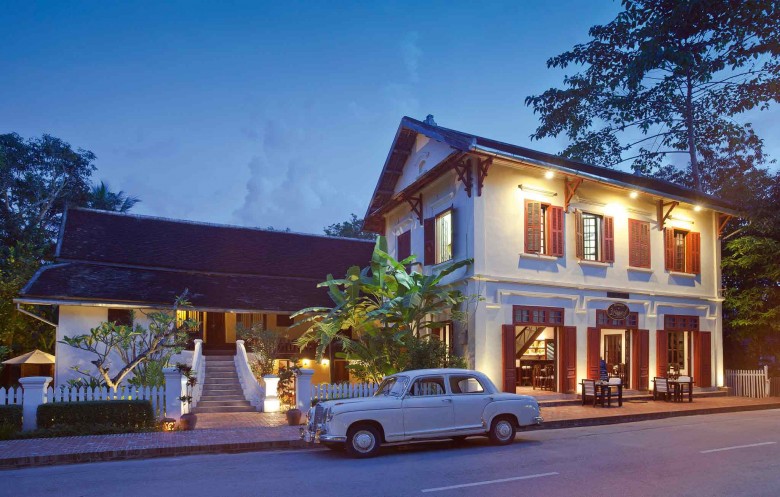 Courtesy of 3 Nagas
Getting to Laos
Book a cheap flight from Cape Town or Johannesburg to Bangkok, then get an inexpensive 1 – 2 hour flight (on a low cost carrier like AirAsia) to the capital Vientiane, Pakse, or the incredibly beautiful town of Luang Prabang (highly recommended). You could also take the train or bus from Bangkok, north through Thailand to Vientiane, and then a bus to Luang Prabang (though this is a very windy road). Find flights here.
Visas
You can buy your visa on arrival, it only takes a few minutes to process either at the airport or the land border with Thailand, and certain borders with Vietnam (Nam Khan, Bo Y, Tay Trang, Cau Treo and Lao Bao) and China (Mo Han). You'll pay approximately $35 for a 30 day visa. Only US dollars are accepted and you'll need to bring a passport photo.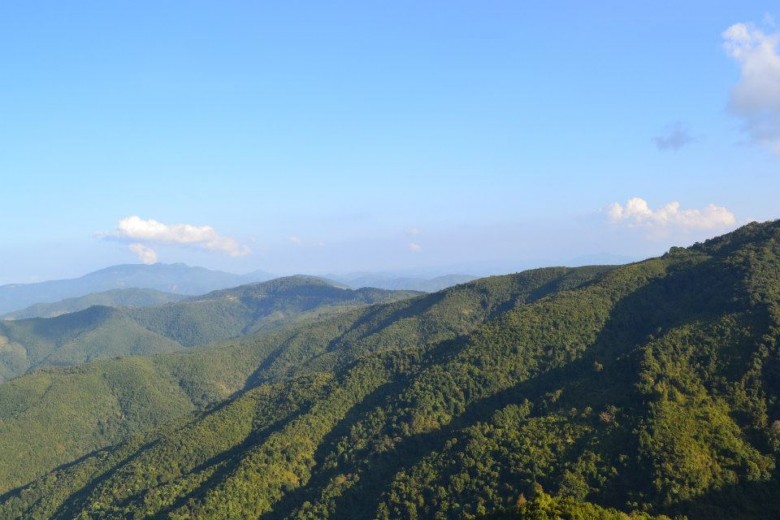 All uncredited pictures courtesy of the author.