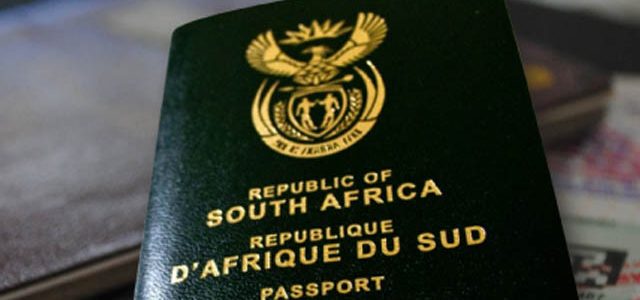 The future is here, you can say goodbye to Home Affairs queues because it is now possible to apply for and renew your passport online and retrieve it from a bank branch near you, easy peasy. You can now apply to renew your passport online and process and collect it from a bank branch near you. There are certain caveats- the processing and collection through a bank branch is only available in certain branches in Pretoria and Johannesburg so far and you need to have access to internet banking to qualify. If you don't meet these requirements you can still use the eHome Affairs services however you will need to go into Home Affairs to record your biometric data and collect your passport/ID.
When do I need to renew my passport?
Most countries require at least 6 months availability on your passport beyond your intended date of departure and it is recommended to allow a couple of months leeway for processing.
What you will need
A copy of your ID ready to upload, R400 for the passport fee, if you wish to process and collect your passport through a bank you will need access to internet banking. There are no longer age restrictions so any age may now apply.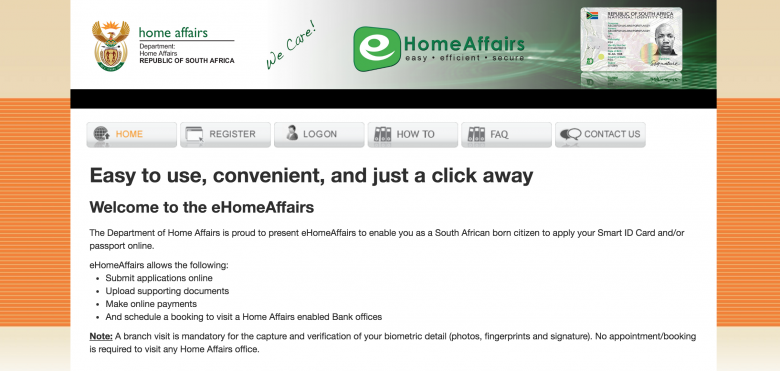 Step 1:
Account Registration
Simply register your details on the eHome affairs website here.
Create a profile
Answer the easy security questions
Create a password
Capture the one time pin sent to your cellphone
Attach supporting documents (a copy of your ID)
Step 2:
Make payment
Enter your bank account details on the site. Submitting a payment on eHomeAffairs is only an instruction to your bank. In order to complete the payments process you need to login to your internet banking to authorise the payment. Login to your internet banking account, go to the "My Bills" option under "Payments" to initiate a payment instruction. Add the Department of Home Affairs as a beneficiary, a payment instruction will now appear under "My Bills". Enter your reference number and approve the payment of R400 to the Department of Home Affairs.
Step 3:
Make an appointment
Once the Department of Home Affairs has registered that you have made payment (this may take a few minutes) you will be able to make an appointment to record your biometric data. If you are based in Johannesburg or Pretoria you will be able to select a bank branch with the requisite facilities from a variety of options in your city, if not you must go to your local Home Affairs which does not require an appointment.
If you have chosen to make an appointment at one of the available bank branches you will be given a choice of time slots. Select a time slot. You will now be sent appointment confirmation via email and sms which you will need to take with to your bank.
Step 4:
Attend your appointment at the bank and have your photograph taken/ thumb print recorded. There should be a special Home Affairs section in the bank and queues should be minimal.
Step 5:
Wait for an SMS and email notification to collect your passport from your chosen bank branch. Initial reports suggest this usually takes about 10 days.
Stuck? This How to Guide from the Department of Home Affairs can help.
Though manual processing times have improved it is very exciting to see the initial roll out of eHome Affairs services and we are looking forward to the extension of those services to Cape Town and Durban. Check back here for related updates.