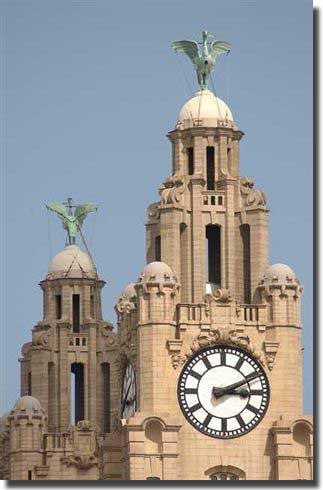 Being named European Capi.jpgtal of Culture 2008 was arguably the greatest day in Liverpool's recent history.
Already, 2008 is the rocket fuel that is propelling Liverpool's economy, and solid foundations have now been laid for its ongoing transformation into a world-class city.
Liverpool is already well known around the world for maritime heritage, architecture, music, literature, the arts and sport. The Capi.jpgtal of Culture title has placed the city firmly on the global map.
Nearly two million extra visitors are expected to attend the many world-class festivals and events that will take place during 2008.
Now, alongside its proud past, Liverpool has a bright future as a modern, cosmopolitan and premier European city with a world-beating reputation.
Liverpool is undoubtedly one of the greatest cities in the world. Rich in a maritime heritage spanning more than 1,000 years, the city's waterfront is a World Heritage Site, putting it on a par with The Pyramids at Ghiza and Stonehenge.
As well as its famous skyline defined by the Three Graces – the Royal Liver Building, the Cunard Building and the Port of Liverpool Building – Liverpool boasts more Grade I and II listed buildings than any other British city after London. It also has some of the finest modern architecture in Europe.
Architectural gems include: St George's Hall, one of the finest neoclassical buildings in the world; the Royal Liver Building, Britain's first skyscraper, with its mythical Liver Birds and largest electrically driven clocks in the UK; Liverpool Cathedral, the largest Anglican cathedral in Europe and one of the greatest buidlings of the 20th century; Albert Dock Warehouse complex, one of the Northwest's most visited attractions; the Walker Art Gallery, a great example of neoclassical architecture holding one of the finest collections of fine and decorative art from the 14th to the 20th century; Liverpool Town Hall, one of the city's oldest historic buildings.
So during 2008, be sure to take advantage of the many activities and events taking place in Liverpool.
For more information about Liverpool visit here