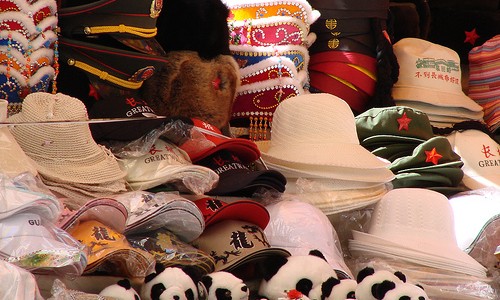 photo courtesy of watchsmart
Hunting for trip souvenirs for friends and family can be a trying task, and when it comes to finding the perfect gift for a preschool- or kindergarten-aged child, this can prove to be an even more cumbersome challenge. If you're looking for a fun and educational way to bring back some culture from your trip into a young child's life, why not pick up a DVD of the most locally popular children's cartoon while you're abroad? You will also surely find a broad range of t-shirts, mugs, stuffed animals, coloring books, and more based on the theme of the cartoon character if you stop into any local toy store.
Here are a few ideas that will guarantee good laughs for children of all ages:
Pingu

lives and plays happily in the winter wonderland that is Antarctica—although this highly amusing show is Swiss in origin.

What's great about this endlessly cute stop-motion animated show is that the characters (Pingu the Penguin is the star, along with his family other friendly creatures) don't really speak any particular language. Their communications consist of squeaks and adorable sounds that easily engage and entertain a global audience of children and adults alike. Warning: you might end up watching this more than your kid.
Krtek, a native of Czechoslovakia, endured the Communist era and continues to fascinate and charm today's youth of the Czech Republic. This cartoon mole's adventures are, of course, often accompanied by various cute sidekicks in natural or even fairytale like settings. And don't worry, Krtek and friends don't speak Czech–they simply make cute noises.
Cheburashka is a product of the famous Soviet era cartoon boom, but continues to make his mark today, spreading his influence around the world with his highly adorable, yet somewhat curious-looking, image. Cheburashka's adventures with his crocodile companion Gena, in keeping with Russian literature and poetry, can be a bit melancholic and melodramatic at times, but his pip-squeak speaking and singing voice is bound to delight.
Peppa Pig is a more modern creation originating from the UK, but pop one of these DVDs in, and watch the little ones gather round like moths to a flame. The colors in this cartoon are very vivid, and the shapes are interesting but simple. The theme song, pig snorts included, will no doubt become a popular anthem with the kids.