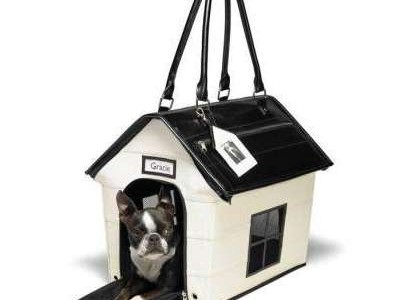 If you have a smaller size pet such as a dog or a cat, some airlines will allow you to bring your pet on board for a fee.  However, you need to be aware of the rules that different airlines might have regarding this issue.  For example, with us, the pet must remain in a pet carrier at all times during the flight.  Also, the pet carrier must fit completely under the seat in front of you.
On a particular flight from the east coast to the west coast, I had a particular passenger that brought her little dog on board.  The dog was very cute, and I am by all means a dog lover.  She was holding the dog in her lap when we were coming through with the beverage service.  I told her that unfortunately her dog has to be in the carrier.  She nodded okay and we proceeded with our service.
Shortly after I received a call from the flight lead asking me to come to the front galley.  I walked to the front and saw that the captain was talking to the flight leader.  She asked me if I had already asked the lady to put the dog away.  I told them yes I have and she told me she would do the same.
The flight leader explained that the passenger still had the dog on her lap when she herself walked by, she could see the dog's head poking out from under the blanket.  She once again told the passenger that the dog has to remain in the carrier and then notified the captain.  Even though it didn't turn out to be a big issue, the captain talked to the passenger and handed her an in-flight disturbance report, which states that she failed to follow the instructions of the crew.  And if the dog is seen out of the carrier one more time before we land, there would be officials meeting her when she gets off the aircraft.
I know we all love our pets, as I would love to have mine travel with me as well.  But next time you're bringing yours on board an aircraft, be sure you research the rules of bringing them.  Wouldn't want your lovely pets to cause mischief for you.