Travelling abroad is something that dreams are made of. Moving between oceans as you embark on adventures, learning about new cultures and cultivating a life of new experiences is exhilarating. To set sail (or flight!) to these marvellous destinations you will need to have your passport at hand at all times. But what happens in the instance of a lost passport? Are you stuck in a foreign country forever?
But first, tips to keep your passport safe at all times
 Invest in a cheap sling purse that carries all of your essentials and wear this when moving to and from the airport for easy accessibility. Only keep your essentials, such as your passport, flight/bus tickets, money, travel insurance card, etc.

 Once you've reached your accommodation, place your passport somewhere safe, such as the hotel room safe. You should also store your other important belongings, such as your camera, money and jewellery, depending on how safe the city is that you're in.

Make at least one or two copies of your passport and keep these in various pieces of luggage.

Leave a copy with a friend or family member at home.

 Make sure to keep a virtual copy of your passport that is always available, like on your Google Drive or Dropbox. This way, regardless of where you are, you'll always have a copy, assuming you have access to an internet connection and a printer!

 Don't carry your passport when sightseeing, hiking or even going to the beach. It could easily fall out of your bag. Instead, carry a copy of it with you at all times.
What to do if you've lost your passport/it's been stolen:
In South Africa
If your passport has been stolen, you will need to report the incident to your local South African police department. You will get a case number and be instructed to complete an affidavit. This is essential as if your passport was lost or damaged, you will have to pay double the price of a regular passport application, due to owner negligence.
With your case number and affidavit, head to your closest Department of Home Affairs and start the process of your application. You will need to complete the D11 form and submit it with your application. Pay the submission cost and wait for your receipt. You will have to wait to hear from the DHA via SMS or email. The waiting time ranges from 2 weeks to 12 weeks.
In a foreign country
It is especially vital to keep your passport safe during all international travel as replacing it will cost you additional money, and more importantly, time that you may not have to spare. Losing your passport in a foreign country is a bit more complicated, but is not an impossible task. The problem can arise if you're not anywhere close to an embassy or consulate. As soon as you are aware that your passport is missing, head to your nearest police station and open a case. You will be issued a case number. Find your nearest South African embassy or consulate and explain to them what has happened. Assuming everything else is in order, you will be issued a travel document, allowing you to return to South Africa. This document is valid for 90 days, for one trip to South Africa only. You will not be allowed to travel any further with this document.
If there is no South African consulate or embassy in the city that you are in, you will have to travel to the nearest location with these offices.
Please note that you may have to apply for a new, permanent passport from the country that you are in. This is an extreme case and may take several weeks to be completed and sent to your location.
Before a passport can be issued, you must:
Complete an application form BI-73 (application for South African passport) and BI-335E (declaration regarding the loss/damaged/theft of a passport or travel document)

Be finger-printed

Produce written evidence of your South African citizenship (e.g. a birth certificate, identity document, certified copy of passport, if able)

Provide a copy of the police report (the translation must be in English)

Present two photographs (size 35x 45mm)

Pay the required fee
Please note that the process takes up to 5 days to complete.
How much does it cost to apply for a lost passport?
If you need to reapply for your passport (whether it has been stolen or lost), you may potentially need to pay double the cost of a new passport. The price of a new passport is R400 and this fee applies if you have never applied for a passport before. The cost for a lost or stolen passport is R800 unless you are able to provide proof (a police statement/affidavit) stating that the incident was not caused because of personal negligence.
Could a representative apply for your lost/stolen passport on your behalf?
No, you will have to apply in person. This applies whether you are applying in South Africa or in a foreign country.   
When applying for your new passport, please note that:
        

The passport officer must be satisfied that your identity is legal and valid

        

The passport officer must check that your photograph is a true image of yourself; and

        

Your fingerprints must be taken (for people who are aged 16 years or older)

        

All documents required for passport applications should be completed in black ink

        

All individuals (parents and children included) must all complete separate application forms.  Both parents and the children concerned must be present when applying for passports for children

        

Passports are issued in accordance with your names as they appear at the Department of Home Affairs.  Any changes to your names must be applied for and finalized before your application.
Department of Home Affairs in South Africa
Gauteng
Johannesburg: New Government Building, Harrison St & Plein Street, Newtown, Johannesburg, 2000
Pretoria: 320 Byron Place, Corner Sophie De Bruyn & Nana Sita Streets (old Schubart & Skinner Streets), Pretoria
Western Cape
Cape Town: 56 Barrack St, Cape Town City Centre, Cape Town, 8000
Bellville: 177, 181 Voortrekker Rd, Bellville, Cape Town, 7530
Eastern Cape
Port Elizabeth: Govan Mbeki Ave & Bagshaw Street, North End, Port Elizabeth, 6001
East London: 33 Fleet St, East London CBD, East London, 5201
Northern Cape
Kimberley: 9 New Main St, Kimberley, 8301
KwaZulu-Natal
Durban Ethekwini: 350 Umgeni Rd, Stamford Hill, Durban, 4001
Pinetown: 36 Josiah Gumede Rd, New Germany, Pinetown, 3610
Free State
Welkom: Sapo Building, 3 Bok St, Welkom, 9459
Bloemfontein: Moshoeshoe Rd & George Lubbe St, Rocklands, Bloemfontein, 9301
Mpumalanga
Upington: 5310 Mark Street, Upington, 8800
Limpopo
Tzaneen: 2B Tzaneng Mall, Danie Joubert St, Sentrapark, Tzaneen, 0850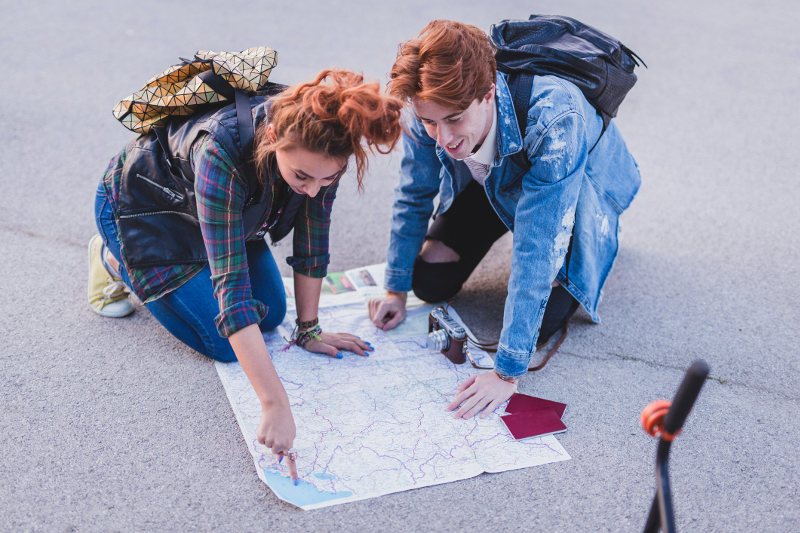 Popular destinations embassy details
Mauritius
Address: 25, 4eme Eage, Immeuble BAI, Champ de Mars Pope Hennessy St, Port Louis, Mauritius
Tel: +230 212 6925
United Kingdom
Address: South Africa House, Trafalgar Square, Charing Cross, London WC2N 5DP, UK
Tel: +44 20 7451 7299
Turkey
Address: Filistin Sokak No: 27 GOP 06700 Ankara Turkey
Tel: +90 312 405 68 61
Thailand
Address: 12th A Floor, M Thai Tower, All Seasons Place, 87 Witthayu Rd, Lumphini, Pathum Wan, Bangkok 10330, Thailand
Tel: +66 2 092 2900
China
Address: No. 5 Dongzhimenwai Dajie, Chaoyang District, 100600, Beijing
Tel: +86 010 8532 0000
Netherlands
Address: Wassenaarseweg 40, 2596 CJ Den Haag, Netherlands
Tel: +31 70 392 4501
UAE
Address: Opposite Mushrif Mall, 25th Street, Villa Number 202 – Shk. Rashid Bin Saeed St – Abu Dhabi – United Arab Emirates
Tel: +971 2 447 3446
Namibia
Address: Cnr Nelson Mandela Avenue and Jan Jonker Street, Windhoek
Tel: +264 61 205 7111
USA
Address: 3400 International Drive, NW, District of Columbia 20008, Washington DC
Telephone: +1 202 232 4400
Indonesia
Address: Wisma GKBI, Suite 705, 7th floor Jl. Jend, Sudirman Kav, 28 Jakarta 10210.
Tel: +62 21 2991 2500
Now that your lost passport issued are all cleared up, rest assured that you'll be on your way to your next destination before you know it! Have you lost your passport before? Was it an easy process to reapply?
Ready to book that flight? Sign up to the Travelstart newsletter for the latest flight deals and specials!