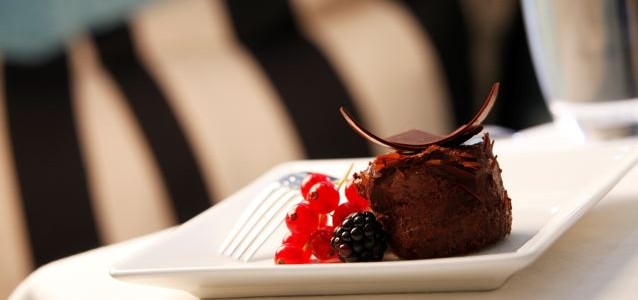 In 2009 Etihad Airways' Pearl Business Class was voted as the best business class in the world, something it holds very proud. We've heard a lot about this great product and there are a number of reasons Etihad Airways is a preferred airline for Business Class tickets for many discerning travellers.
Top business class seat specs
With full-flat seats (better than many European counterparts) with a pitch of 1.85m and all with aisle access, you're in for a guaranteed comfortable experience. Your personal video screen is a full 15 inches, meaning that viewing the 600 hours of entertainment is a pleasure.
Dining to die for
Eithad's guests (as they call their passengers) can all come to expect excellent dining on board, even in economy class. But for Pearl Business class guests the meal experience is on a completely different level. With a Food and Beverage manager on board each flight responsible for the quality of food and drink in each meal, coupled with the option to dine when you like, as apposed to dining when the trolley comes round, you get to relax and enjoy your experience on your terms.
Value-added services
You can expect all the regular services you get with Business Class with other airlines, like top-class lounge access and priority check-in. But you'll also find with certain destinations, you'll get a free limo service to and from the airport, for example London where you'll get free transport to within 100 miles of the airport, a transfer which could easily set you back over R1000 each way.
Cheapest for business class tickets
Etihad Airways is one of the cheapest airlines around for business class in their league. A return trip to London will set you back around R23,000 including taxes. Currently they are running a special where if you buy two business class tickets on the same booking, the second traveller pays half the fare! This is a good few thousand cheaper than many other business class options to London, and with their extensive route network, there's plenty of options to use their great deals on.
[boilerplate bytitle="travelbar"]