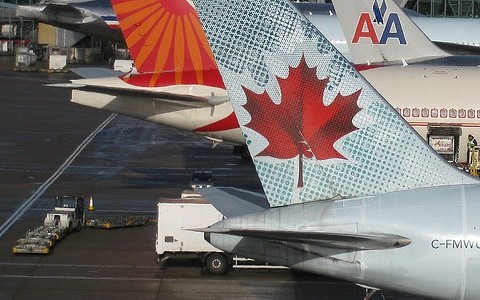 We recently asked our 20 000 fans on Facebook and Twitter to tell us which the best airline in the world was, based on the number of comments and positivity of that feedback, we compiled a list of travellers' favourite airlines.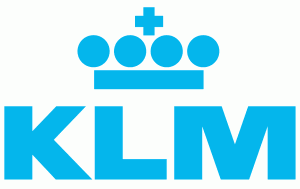 5. KLM Royal Dutch Airlines
The worlds oldest airline ranked in highly at number five. This airline has excellent connection times and allows stopovers at it's hub, Amsterdam which is famed as one of Europe's most exciting cities. KLM regularly offers affordable tickets on it's extensive route network of 125 destinations. Our customers also love them:
Robyn Conradie on Facebook says: "KLM staff were VERY friendly."
Loren Rutherford on Facebook says: "I think the Dutch have longer legs than other people and they always use the new planes on the CPT-AMS route, also Schiphol airport is super user friendly!"
Estelle Piedt on Facebook says: "klm they have nice munchies and are really nice."

4. Virgin Atlantic
The rockstar of airlines rolls in at 4. Famous for it's glamorous cabin crew and equally glamorous destinations like Los Angeles, New York, Hong Kong and Barbados. Watch out for regular cheap deals to London on Virgin with Travelstart!
@Rushay on Twitter says: "i love virgin airlines they give excellent service and one of the first to allow us to surf the www"
Revaan Jutzen on Facebook says: "Virgin, good food…"
3. British Airways
The UK's national carrier has been known for its pioneering ideas in air travel, being the first to use a Concorde (now out of service) and one of the first to introduce Premium Economy Class (World Traveller Plus), a more spacious and luxurious travel class designed for those who don't want to fork out for Club Class fares but still want some extra comforts.
Joyce de Jager on Facebook says: "The airline that gets you there safely and on time, that doesnt lose your luggage and has friendly, helpful staff – BA…"
Ivy Bedworth on Facebook says: "British Airways. They've always given me perfect service to the UK, and locally and their terminal at Heathrow is a pleasure."
Samantha Bowers on Facebook says: "British Airways, staff are just awesome"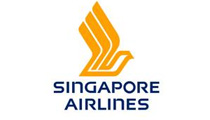 2. Singapore Airlines
Remaining rightfully near the top of the pile is the airline which calls one the worlds best airports home (Changi Airport) which is home to such luxurious oddities as a butterfly garden, a sunflower garden and a rooftop swimming pool. Not to be outdone, this little island's airline has always been at the forefront of in-flight luxury and aviation history, famous for its hot towels, extra leg room and being the first in the world to introduce both the double-decker Airbus A380 private cabins in First Class.
Wendy Fourie on Facebook: "Singapore airlines was great! But I think this all comes down to a persons personal experience with an airline, what's first class service to one…is no class to another. :)"
@russell_jarvis on Twitter says: "Singapore Airlines has never failed to impress me with their hot towels after takeoff"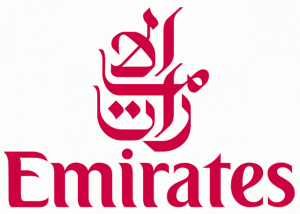 1. Emirates
Undeniably the world's favourite, the airline who brought Dubai dreams to every continent on Earth (except Antarctica) lands top spot. With positive stories abounding, from staff going way beyond the call of duty to the excellent entertainment and food, Emirates needs not advertise beyond what word of mouth is already doing for them in recruiting more and more travellers to join in their experience. With cheap fares to Europe, affordable tickets to America, and bargain flight specials to Australia & New Zealand, it's easy to have your piece of the Emirates luxury experience.
Haydon Dawe on Facebook says: "Emirates. You step aboard and feel welcome. The little extra's they provide in economy class make you feel special. The food is outstanding and selection of drinks is impressive. The on-board entertainment is simply amazing and the cabin staff simply cannot do enough to make you more comfortable and more at home. Emirates for sure!"
Valerie Keuning on Facebook says: "Has to be Emirates. Have travelled with them a couple of times and they go out of their way to ensure your every need is attended to. So 10 out of 10 to them!! I endorse Haydon's comments."
Ferdous Matthews on Facebook says: "Emirates. I have 2 children aged 5 and 6 and they make travelling with kids so easy. Very attentive and I always find the flights extremely comfortable."
Leverne Mountany on Facebook says: "Well that makes it full house for Emirates! Rates fit in with those of us earning in rands, staff helpful and very friendly- we even got our photo taken compliments of Emirates accompanied by a goody bag of note loved the camel hand puppet for the kids…also wanted one! In-flight entertainment the best, especially movies on demand ,at last my husband and I can watch a movie together…:).Dubai airport is shop till you drop heaven and yes I agree the economy seats seem bigger… Ps nearly forgot the most important thing 30kg luggage allowance!"

Sign up to our Newsletter to get the best deals in your in-box weekly!
[boilerplate bytitle="Standard"]