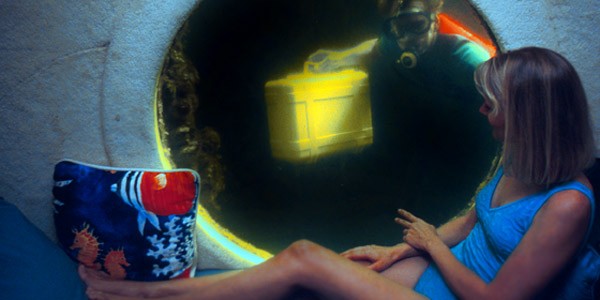 Underwater hotels have been the dream of many travellers but has for a long time only been the subject of science fiction. Thankfully if you share this dream, there are now some great underwater inns you can try – watch out, these are crazy!
Jules Undersea Lodge, Florida
Claiming to be the world's only true undersea lodge, Jules Undersea Lodge backs this up by having it's only access through an underwater hatch, which you have to scuba-dive 21 feet down to. Set in the green-blue waters of Key Largo, Florida, this former research lab has only two rooms, but is fitted with all mod-cons like hot running water, kitchenette and TV's.
Utter Inn, Lake Malaren, Sweden
This tiny little hotel is not entirely under water, but at least it's only bedroom room is. Above water, you'll find your deck to enjoy the meek Swedish sun, cooker and loo, and the entrance chute to your cosy room, complete with windows to the watery world outside. Your only access is by rowing boat, but you're guaranteed a very private experience.
Poseidon Resort, Fiji
While not completed yet and due to open it's doors at some point in 2010, the exciting Poseidon Resort is on a small island in Fiji, half will be above the water on land, the other half will consist of luxury underwater capsules with views of the coral reefs below water. It will set you back a pretty packet with packages from about USD15,000 per person for about 6 nights, but it will undoubtedly be the holiday of a lifetime!
[boilerplate bytitle="Standard"]