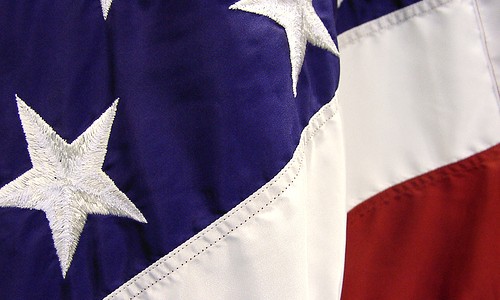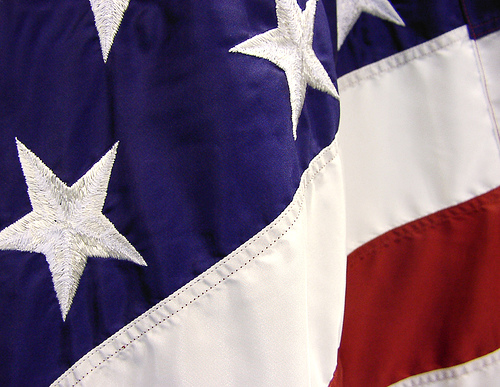 Picture form Crazyemt.
The US is a rather tricky country to go via, let alone get into. Put it this way, if the plane you are on even touches US soil (even if you don't), you will need a visa for the USA. Always look out for airlines publishing flights to central America or Canada that these definitely do not stop in the US anywhere.
However if you do go to or via the states, you will need to organise a visa, yourself. They do not allow you to do an application through an agency or courier, you have to appear in person for a cosy interrogation by a self-important official. It's not as simple as arriving for an interview though, you need to make and pay for an appointment to be interviewed, there are two ways to do this:
go online and make an application online at

https://ceac.state.gov/genniv/

Get a pre-printed bank deposit slip at http://southafrica.usvisa-info.com/ You may need to wait up to 4 hours for the payment to be processed before contacting the call-centre to continue with the application process (the fee is about USD140 – payable in Rands equivalent)
Continue by visiting http://southafrica.usvisa-info.com/ or by calling 080-098-0444, 021-300-9700, 031-100-3000 or 010-500-8800
Keep your deposit slip, you may need this as proof that you have paid.
Finally before attending your interview with all the relevant documentation, make sure you have the exact right photo for the US visa. Pay a little extra and make sure you are at a decent and reputable passport photo shop, the incorrect photos could see you having to repeat the entire process – ensure you specify the photo is for a US visa.
Once you have everything together, head down to the consulate, remember the US government is paranoid about cars  –  so parking at the consulate is not always possible, you may need to park a few blocks away and walk. Good luck with it!

for all the best flight deals to the USA.