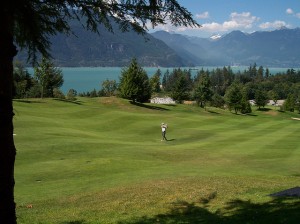 Photo from jneilson23
Have you ever visited North America's west coast? If you haven't yet had the opportunity, it truly is a trip that everyone should perform at least once in their lifetime.
This week I will depart on a one-month North American trip, repeating one of my favorite travel journeys. I like to call it the Westcoast Trifecta – three of my favorite cities in the world bundled together in a west coast North American package. Bring on San Francisco, Seattle, and Vancouver!
There are of course many ways of seeing North America. For those who have never been however, advice that I always suggest is for travellers to remember the continent's vastness when making an itinerary. Don't don't try to visit too many cities, or see too many sights, or you will spend far too much of your vacation "in transit."
Geographically speaking, that means focusing your travels to one region of North America; seeing for example the West, or the South, or the East, instead of trying to see the U.S. or Canada specifically, which are enormous countries and difficult to see in one trip (unless of course you are visiting for several months to a year).
For a west coast experience, I really love to centre my travels in the three cities of San Francisco, Seattle and Vancouver. Each city on its own has limitless potential for the visitor, but they are also strategically located with several other little gems of places nearby. While in San Francisco you can visit Yellowstone National Park, Berkely or Napa, all nearby. Outside Vancouver you can visit Whistler or Victoria. And Seattle is located in the heart of the U.S.'s northern-most state, Washington.
During the month of August, I will be blogging from San Francisco, Seattle and Vancouver as I explore the west coast. The sun sets in the west, and there's no better place to watch it disappear over the horizon than from any of these three cities………. I can hardly wait!
[boilerplate bytitle="Standard"]