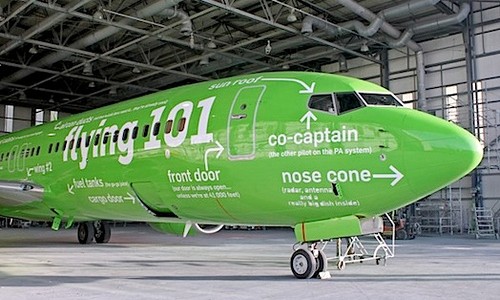 A recent article published in the Guardian in the UK suggested that the best time to buy a plane ticket (if you're wanting the cheapest fare) is 8 weeks before departure. This conclusion was reached after a lot of heavy research with mathematical equations, apparently this one:  ∏A = gUG + min(k-g, (1-g)(1-r)) .
We decided to be more practical and check out the fares now for Christmas, as apposed to what they'd been a few weeks back, to check if this were true. All the price links go through to our website so you can browse dates which suit you. This is what we've found:
London flight prices
A few weeks back (14 September), a flight direct to London from Johannesburg would have set you back around R6500, pretty good for Christmas actually. Today, 9 weeks before Christmas, the fares now of around R5600, a good R900 less than a month or so back.
New York flight prices
New York over Christmas is usually in the region of about R10,000, so browsing for fares online, one expects to find that, but today, a check on fares shows prices of around R8500, a good R1500 cheaper than expected. This +/-8 week rule definitely seems to be checking out!
Australia flight prices
December is the highest season of the year for getting to Australia, mid-summer, Christmas, school holidays – all very good reasons for the airlines to push their prices to the regular R11,000 mark. 9 Weeks before sees prices of R9154 return, who knows how long this will last?
South America flight prices
This is an expensive destination in the Southern Hemisphere summer. Prices regularly sky-rocket over the R11,000 mark in December. We see no exceptions to the 8 weeks rule with prices dropping to around R9600 return, a bargain for December travel.
Asia flight Prices
South East Asia is riotously popular with South Africans over December with flight prices remaining high over that period. Bangkok and Hong Kong prices will climb well over the R8000 mark from Joburg, more often closer to R10,000. 8 weeks before, we see prices around R7300, not hugely cheaper, but quite possibly the best they're going to be this year.
So it seems the 8 week rule definitely does work, at least in most cases. Have a surf around to find the best deal for you.
[boilerplate bytitle="Standard"]
Image from floorsixtyfour on Flickr