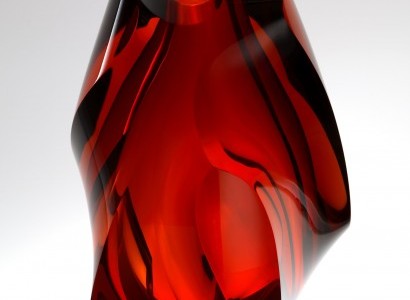 Aside from it's beauty and rich collection of sites, Prague is also excellent for shopping, in particular crystal shopping. Bohemian Crystal (as it's known traditionally) has been world famous for centuries and is becoming more accessible to the general public in South Africa, with stores like @Home sporting a range of Czech glass wineglasses.
Brief history of Bohemian Crystal
Czech glass had it's origins in the Renaissance when big deposits of natural crystal was discovered in the Czech republic. It became popular for a number of reasons such as it being stronger than the Italian versions popular at the time, the Bohemians using intricate gem-cutting techniques to carve their glass and them being experts at glass-painting making their products much more exquisite than any other European Crystal.
The region dominated the world's crystal production until eventually the English perfected lead crystal which was produced a much cheaper, if less impressive table service – many Bohemian crystal factories sadly closed down. With the dawn of Communism at the end of the World War II the remaining Czech glass factories strangely continued to operate and hang onto much of their creative genius which has allowed them to blossom into the spectacular shops they sport today.
Where to shop for the best crystal in Prague
The Moser Glass shop, Na Příkopě 12, Prague 1, is possibly the best spot to find up-market, quality crystal. Also, if you can make your way out to the factory and visitor centre in the fairy-tail little town of Karlovy Vary 2 hours outside of Prague, you'll be in for a great experience!
Celetna Krystal, Celetná 15, Prague 1, is another of the bigger stores worth visiting for Crystal ware. They're also famous for porcelain and garnet jewelry.
Artel Glass, Celetná 29, Prague 1, is a sleek, modern crystal shop which also sells a bizarre range of jewelry, greeting cards and even retro toys.
Material Glass, Tyn 1 – Ungelt, Prague 1, set in a former fortified market, this elegant store with a beautiful courtyard makes for welcoming and relaxed experience.
Emirates started flying to daily Prague in 2010 and it's a great option to use for 30kg's luggage (think of all the crystal you could bring back!) and the option to stop over in Dubai! You can book stopover flight packages with a travel consultant consultants by calling in on 0861 878 278 (opt 5).