The Qingzang railway, also known at the Qinghai-Tibet railway, is the highest train in the world.
It crosses the Tanggula Pass at 5,072 metres above sea level.  The line is in fact so high that the passenger cars are equipped with an oxygen supply for the passengers.
The Qingzang railway takes passengers from mainland China to Lhasa, the capi.jpgtal of Tibet Autonomous Region. The line opened in 1996. I travelled through Tibet in 2005, as they were nearing the completion of construction on the line, so I have never seen it operational.
Before the railway opened, there were only two ways to access the Tibetan capi.jpgtal Lhasa; by air, or by hiring a driver or busfrom Golmud, a Chinese city north of Lhasa. The drive was long, sometimes taking 16-24 hours, depending on road conditions. (snow, etc)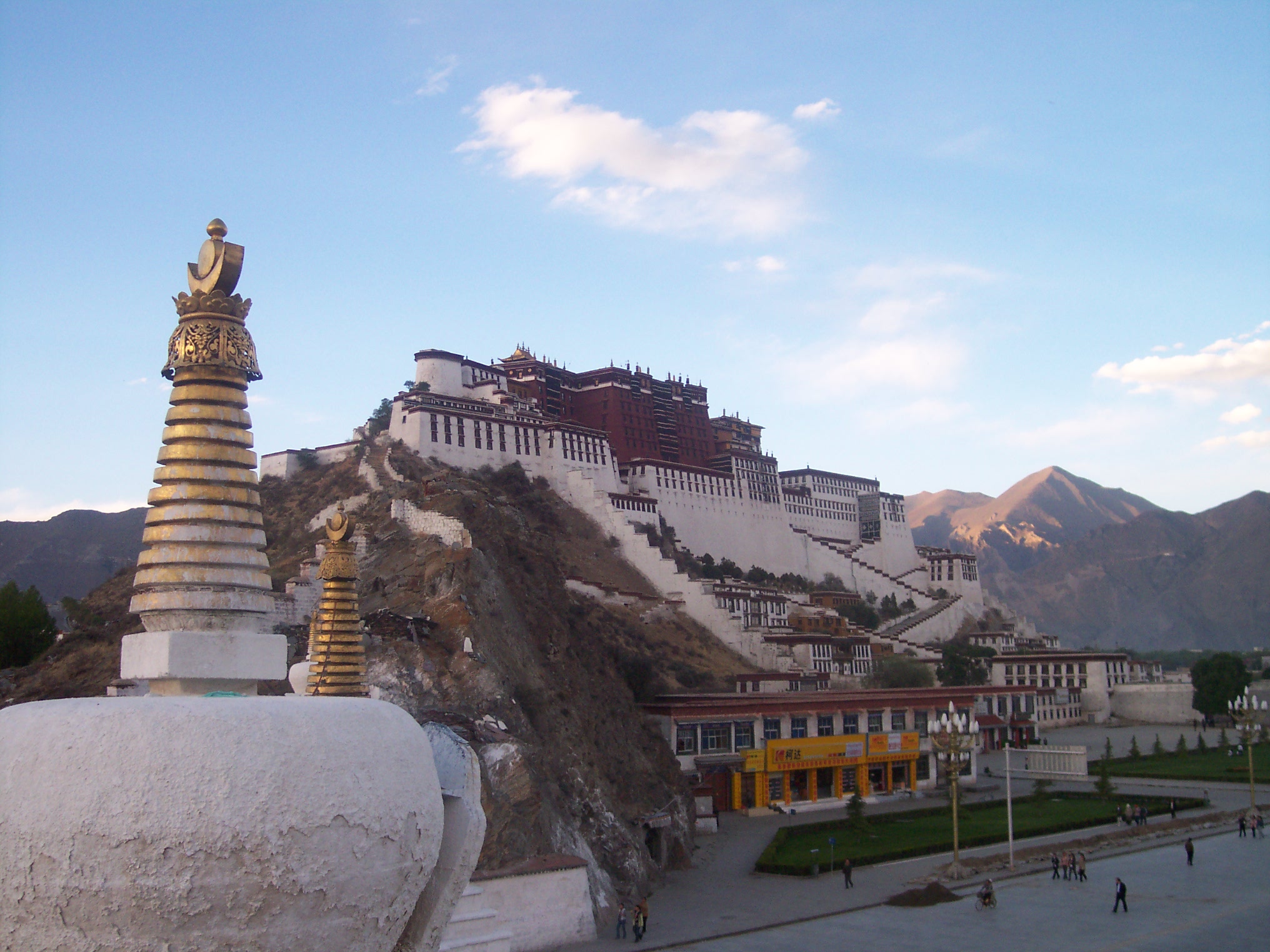 One of the hardest things for visitors to deal with in Tibet is the altitude. The capi.jpgtal city Lhasa is around 3,490 metres above sea level, and even this altitude takes some getting used to. Many people arrive and are not prepared for the altitude, and are forced to leave quickly, returning to lower ground.
Anyone who is considering travelling to Tibet should study and learn about how to deal with altitude management, how to avoid altitude sickness, and what to do if you get it. It's a very serious condition, that can be life threatening.
You will also require a Tibet Travel Permit before you go, and a Chinese visa of course. The trip is wonderful of course, and it's an amazing part of the world to experience.