Why book with FlyCemAir?
No need to organise a charter flight to Sishen, Margate and Plettenberg Bay.
Cemair is the only airline that specialises in scheduled flights to these destinations.
Free Baggage up to 31 kg! *
Enjoy complimentary snacks and drinks!
*route dependant – read more about FlyCemAir's baggage allowance.
Overview
FlyCemAir is a South African based airline specialising in scheduled flights to smaller destinations, which no other airlines offer. They were established in 2005 and for the past three years their central hub has been based at Johannesburg's OR Tambo Airport. This proudly South African airline is privately owned and independent of all other airlines. Their aircrafts are as petite as their destinations with seating capacity accommodating as little as 19 to 50 passengers.
FlyCemAir pride themselves on being SA's most personal airline and consistently tailor their services to the unique needs of their customers:
Though small in size, their friendliness and attention to detail make them stand out.
CemAir provides pet-friendly facilities ensuring the safety and comfortable transport of your furry companions.
If you like special attention on flights then this is the airline for you.
Flight Routes:
CemAir flies from Johannesburg to Bloemfontein, Sishen, Margate and Plettenberg Bay as well as from Cape Town to Plettenberg Bay. They are the only carriers that specialise in scheduled flights to these destinations, all other airlines servicing these routes make use of chartered planes which have to be arranged well in advance.
**Click on the planes above to explore locations
Baggage Allowance
1. Checked Baggage Allowance:
Checked Baggage limitations and conditions vary for each route. To avoid any inconvenience please pay close attention to the free checked luggage allowance for the destination to which you are travelling, as well as to exceptions for international travellers.
Please note: that checked baggage is comprised of both checked (hold baggage) and carry-on (gate-checked) baggage.
1.1. Route: Sishen/Kathu
2 pieces of carry-on baggage allowed per person.
Weight: 12kg per passenger (both carry-on and checked baggage).
1.2. Route: Bloemfontein
2 pieces of checked luggage allowed per person.
Weight: 31kg per passenger (both carry-on and checked baggage).
1.3 Route: Margate/ Plettenberg Bay/ Cape Town
2 pieces of checked luggage allowed per person.
Weight: 21kg per passenger (both carry-on and checked baggage).
2. Hand Luggage
Passengers are allowed 6kg unchecked/carry-on baggage with a maximum size - 56 x 36 x 23cm.
Personal items allowed in the cabin include:Handbag, pocket book or purse, One foldable garment bag, Overcoat, wrap or blanket, Umbrella or walking stick, Small camera and/or binoculars, Reading materials for flight, Infant food for consumption during the flight, Infant carry basket/carry cot, Portable PC to be carried in applicable bag, Mobile phone.
3. International Passenger baggage allowance
Passengers who arrive/depart on an international or regional flight will be entitled to an additional 10kg free checked-luggage; provided that their international flight is within 3 days of your ticketed CemAir flight.
Proof of their international/regional flight must be produced in order to qualify for additional checked baggage.
4. Infant Baggage Allowance
Passengers travelling with infants (0-24 months) will be allowed an additional 10kg for the infant.
In addition, a pram and car seat will be allowed and does not form part of the passenger's free checked luggage allowance.
Excess Baggage
Excess baggage will only be accepted on a standby basis, i.e. if there is space available. Passengers requiring an excess baggage allowance may purchase it online or at the airport during check-in at the rate of R25.00 per kg.
Check-in Info
Online check-in:
Online check-in is available from 48 hours before departure and closes 1 hour before take-off.
Airport Check-in counter:Counters open for check-in 90 minutes prior to departure and close 30 minutes before take-off.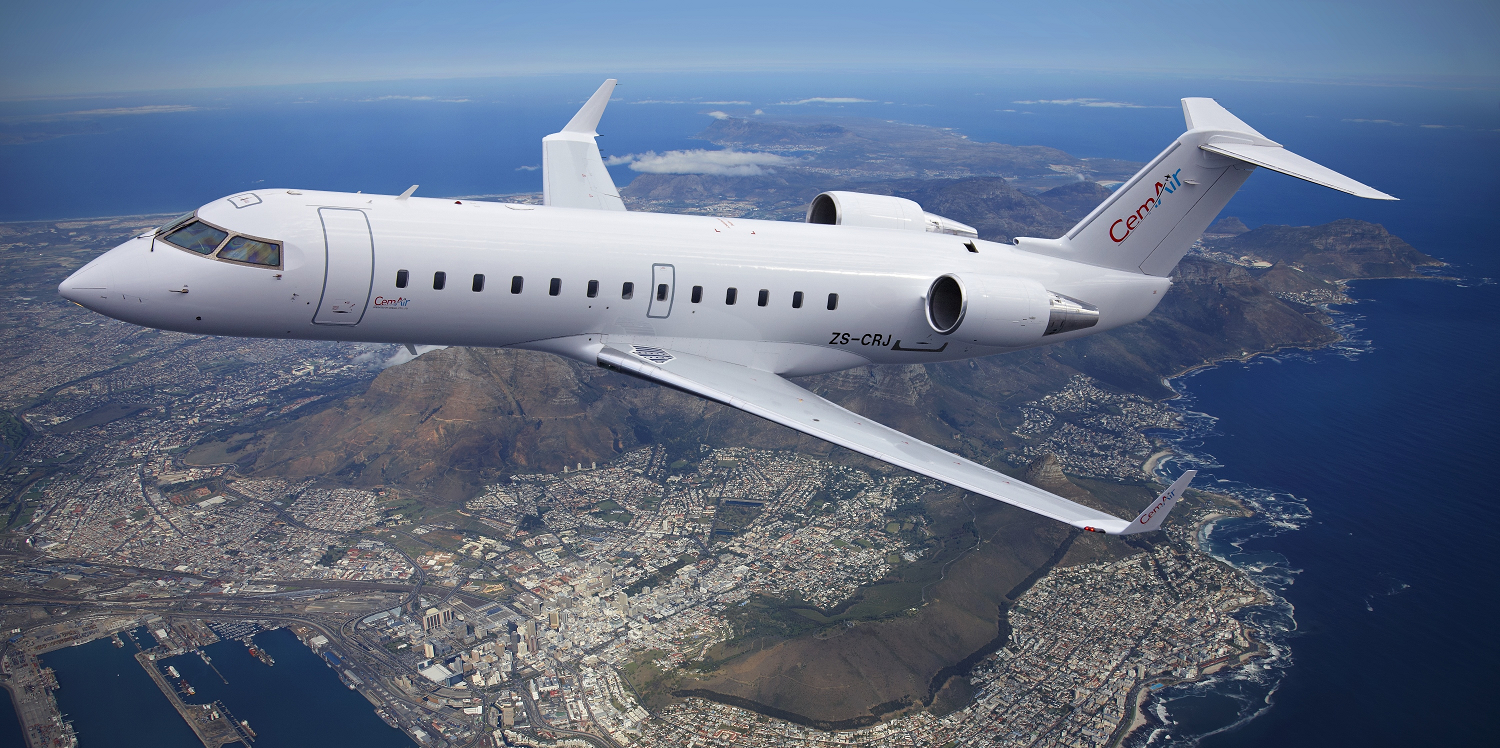 ---
Share the news