Travelstart Survey Reveals Travellers' Airport Hypes & Gripes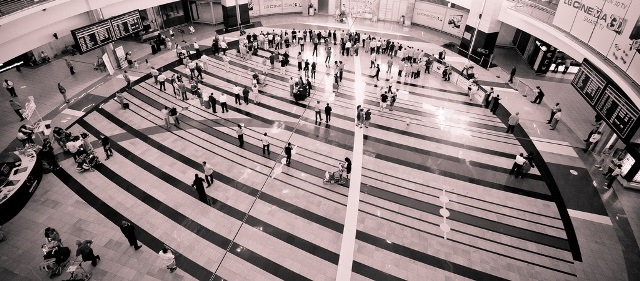 ---
Share the news
72% of South Africans say overpriced parking fees are their biggest irritation when it comes to the domestic airport experience. 26% have been a victim of baggage theft; the majority of these incidents taking place at O.R. Tambo International Airport. The research, compiled by local travel booking website Travelstart.co.za, measured public sentiment towards domestic airport services, and highlighted the persistent issue of luggage pilferage in South African airports.
Cape Town, 9 July 2014 – Public opinion soared against ACSA in a recent survey of more than 6000 jet-setters conducted by Travelstart. The new research shows that exorbitant airport parking fees, careless handling of luggage, unclear PA system announcements, lack of free Wi-Fi and surly check-in staff rank high in the minds of passengers who frequent airports around the country. Questionable bathroom cleanliness, aggressive security personnel and lack of facilities are among lesser annoyances that were revealed by a broad cross section of business and leisure travellers who took part in the study.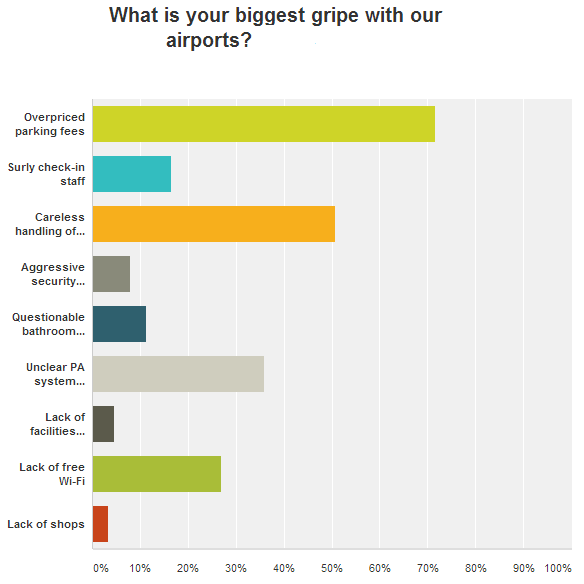 Airport Parking
ACSA spokesperson Unathi Batyashe-Fillis commented on the issue of overpriced airport parking fees: "ACSA offers its customers state-of-the-art parking facilities equipped with features such as car registration plate recognition matched against the parking ticket used to exit the parking area. This offers a safer environment for customers' vehicles, with no car theft or human attacks having been recorded at any of our airports for many years."
While ACSA offers its customers a choice of parking products with differentiated tariff structures across their major airports, Travelstart's Russell Jarvis highlighted survey respondents' gripes, "We have heard of many instances where the public have been forced to pay for short term parking as there is no availability in long term, and between ACSA and Katanga shirking their responsibilities to customers, valid grievances are often left unresolved."
According to ACSA, airport parking rates are much lower than other international airport tariffs and are effectively approved by the Regulator and not by a contractor. In addition, statistics from their parking management systems indicate that even at peak occupancy the different parking products very seldom record full occupancy. "The long stay parking products are well patronised and in high demand especially during school holidays, and subsequently additional long stay parking bays have been released in both Cape Town International Airport and King Shaka International Airport this year." said Unathi Batyashe-Fillis.
Luggage Pilferage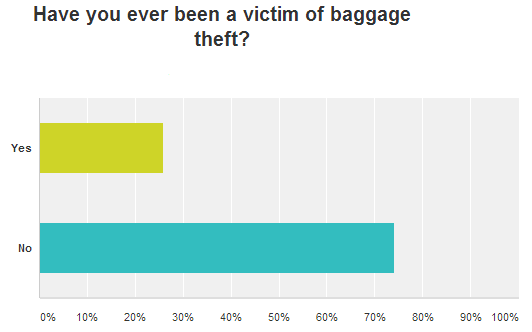 The most alarming discovery from the Travelstart survey is that of the more than 6000 travellers who participated in the survey, 26% had been victims of luggage theft. Furthermore, of the 26% who had their luggage tampered with, an astounding 83% of these incidents happened at O.R. Tambo International Airport.
"The number of baggage pilferage incidents taking place at O.R. Tambo is abnormally high compared to other major airports such as Cape Town and Durban where 9% and 4% of respondents reported incidents of theft respectively", said Jarvis.
ACSA responded to Travelstart's findings: "As ACSA strives to improve its mishandled bag rate, the company continuously measures and reviews its baggage processes against international standards with the objective of remaining competent and competitive. As a result of these efforts the number of pilfered bags has been reduced to the point where the airport now averages between 50 and 70 bags pilfered per month, compared to on average 150 bags three years ago."
Wi-Fi
However, it's not all doom and gloom for the Airports Company South Africa; an overwhelming 65% of survey participants cited free Wi-Fi as the feature most likely to improve the airport experience. All nine of ACSA airports currently offer free Wi-Fi services of either 30 minutes or 50MB of data.
Once the 30 minutes have lapsed, or 50MB of data limit is reached, users are able to top up the facility on a pay-as-you-go basis. This value-add service is aligned and benchmarked with other international airports of similar size.
Check-In
Interestingly, almost as many passengers use counter check-in at the airport, as those who use online check-in; 43% and 45% respectively.
"The counter check-in versus online check-in figure becomes a little less surprising when you consider that in many instances the bag drop queue has been known to take a lot longer than simply going through the entire check in procedure when you arrive at the airport", said Travelstart.
According to ACSA the average queuing time at O.R. Tambo International Airport in 2013 for bag drop off queues was 7 minutes, 38 seconds, as opposed to the average queuing time at economy check-in counters of 11 minutes, 37 seconds.
Any complaints raised against the service offerings at Airports Company South Africa may be logged with the customer care department who will escalate the matter for resolve accordingly.
###
About Travelstart
Since 1999, Travelstart has provided the simplest way to book domestic and international flights online. Travelstart's mission is to make air travel easier for the customer in the aspects of searching, comparing and booking flights. In addition customers can also compare prices and book hotels, car rental and holiday packages. Travelstart is in South Africa, Namibia, Tanzania, Kenya, Nigeria, Egypt, Turkey and the Middle East.
Contact:
Russell Jarvis
Phone: 021 468 4300

To publish this infographic on your website simply copy and paste the HTML text below.