Travelstart South Africa Welcomes New Country Manager
SA Welcomes New Country Manager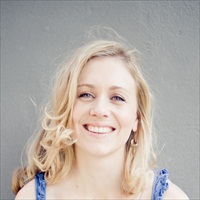 CAPE TOWN, Sept. 18, 2013 –
Travelstart.co.za
has welcomed Michelle Kleu as its new Country Manager. Her appointment follows the departure of former Country Manager Leeanne Melton.
"Michelle is a fearless leader with a wealth of experience in business development in the e-commerce space. Having been in the role of National Business Development Manager at Travelstart since 2010, Michelle is already part of the furniture at our Cape Town office and we look forward to seeing her build on the solid foundation set by Leeanne and take our South African business from strength to strength," said Stephan Ekbergh, CEO of Travelstart.
Michelle came to Travelstart after 8 years of being actively involved in the high performance sporting arena as an athlete, coach and technical advisor. These experiences, combined with extensive international travel, a Medical Science (BSc Medical Science, University of Pretoria, 2005) and a Business Administration background (Postgraduate Diploma in Management, Wits Business School, 2008) have nurtured a big picture thinker in Michelle.
In her diverse roles, Michelle has also worked at Deloitte, as well as spending 7 years building and administrating her own business in rhythmic gymnastics.
"I am excited to be part of a world class team at Travelstart that is driven by excellence and I'm looking forward to managing and growing an already successful business. With Travelstart's innovative approach to selling travel on the Internet I plan to take the brand to a wider audience while ensuring our customers are given the convenience and confidence of booking with a world leader in online travel," said Michelle.
###
Travelstart is currently Africa's leading online travel website with portals in South Africa, Namibia, Tanzania, Kenya, Nigeria, Egypt and Turkey. Travelstart helps customers find and book the cheapest flight, hotel and car hire online through its custom built technology.
A photo accompanying this release is available
here
.
Contact:
Michelle Kleu | Country Manager, Travelstart South Africa
T: 021 468 4341
---
Share the news