Welcome to our newsroom. Travelstart is one of the world's leading online travel agencies. Established in 1999, Travelstart brings you a state-of-the art travel booking experience - stay up to date with our latest research and find out what the news is saying about us.
Journalists - Got a question? Ask us here
Press Releases
Need help with your story? Touch base with the Travelstart media team by completing the form below. We make every effort to reply to all press enquires as soon as possible.
As Africa's leading online travel agency, Travelstart has access to vast amounts of data concerning airline, ticket prices, routes, consumer behaviour and travel trends.
Press Enquiries
Notes to the Media
About Travelstart
Travelstart is a pioneer of online travel. Founded in 1999 in Scandinavia, in 2010 the European side of the business was sold off and since then Travelstart has built a strong business with local offices and a core focus on the African continent, Middle East and Turkey where the company are now market leaders. View our timeline.
Spelling of Travelstart
Travelstart is spelled with a capital "T" and small "s" as one word.
Social media links
Blog: Travelstart South Africa Blog
Facebook: Travelstart South Africa
Twitter: Travelstart South Africa
YouTube: Travelstart TV
Instagram: Travelstart South Africa
LinkedIn: Travelstart
Google+: Travelstart G+
Pinterest: Travelstart South Africa
Logos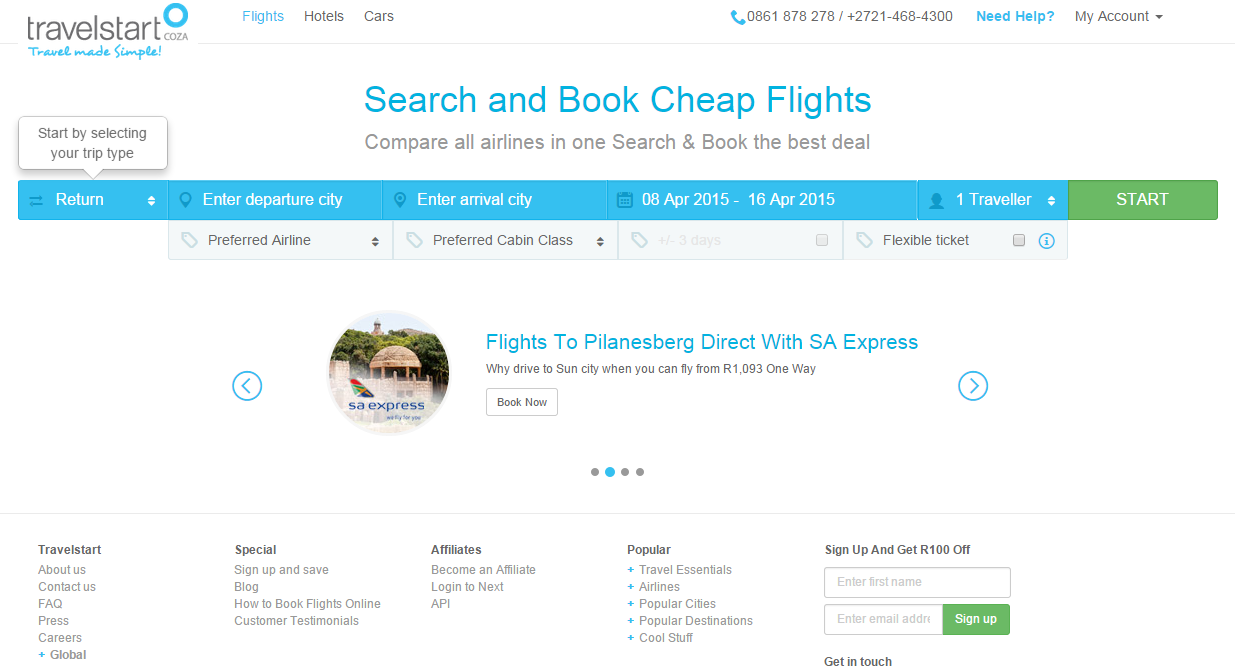 ---
Share the news