Revealed: Average air travel costs higher than last year but deals are still available if you're dialed in
Average air travel costs higher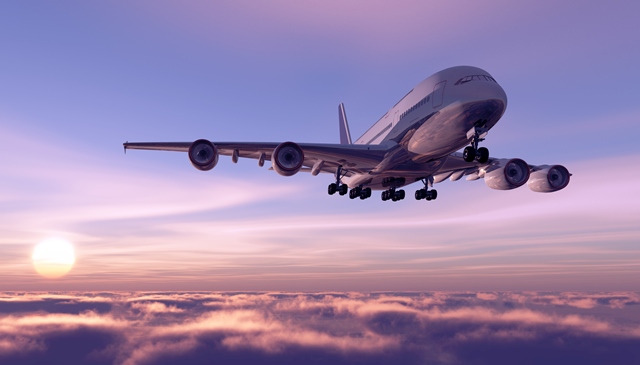 ---
Share the news
Cape Town, 19 December 2013 – When it comes to festive season air travel, South Africans are likely to be paying more for flights this year than they did in 2012. Analysts at Travelstart South Africa have released data which looks at ticket prices on the top domestic and international routes this December, as well as the lowest one-way fare (incl. taxes) available on that route. A 5 December 2013 – 15 January 2014 travel period (minimum 5 day stay) was selected for analysis as this is one of the most popular times for holiday season trips as schools are closed and many families decide to take their annual vacation.
In terms of airfare prices, analysts at Travelstart examined the cheapest one way fare on the top domestic routes and found the least South Africans will pay for a one way ticket between Durban and Cape Town is R675.00 which is a near 8% decrease on what one would've paid in 2012 for the same route and travel period. For flights between Johannesburg and Cape Town (which is also one of the busiest airline routes in the world) the lowest fare is R691.00 while the lowest amount paid for a flight from Cape Town to Durban was also R675.00 one way.
However, consumers need to take into account that average fare prices throughout the year are higher and the Travelstart data is the result of finding the cheapest one way fare. Cheap fares have occasionally been available on 'seat sales' when domestic players such as Mango and Kulula cut-prices.
Michelle Kleu, Country Manager at Travelstart South Africa commented, "In the face of rising fuel costs, the exit of 1Time in 2012 and the subsequent unsuccessful attempts at new carriers to fill that space, we are not surprised to learn that consumers are paying more for air travel than what they did last year. In spite of this, there's still a lot to be said for shopping around and checking fares on a consistent basis as there are still some great deals to be had."
Top Domestic Routes
According to search volume on the Travelstart.co.za website the top domestic routes ex Johannesburg, Cape Town and Durban in the 2013/14 summer holiday season are as follows:
From Johannesburg:
A price comparison of the lowest one way fare on top routes between the 2012/13 and 2013/14 holiday season reveals:
Route

Lowest One Way fare

2013

2012

Johannesburg – Cape Town

R691

R722

Johannesburg – Durban

R440

R563

Johannesburg – George

R702

R760
From Cape Town:
Route

Lowest One Way fare

2013

2012

Cape Town – Durban

R675

R728

Cape Town – Johannesburg

R691

R751

Cape Town – Port Elizabeth

R849

R791
From Durban:
Route

Lowest One Way fare

2013

2012

Durban – Cape Town

R675

R728

Durban – Port Elizabeth

R1125

R1468

Durban – George

R1492

R2113
Top International Routes
In terms of international flight searches made on the Travelstart site, the most sought after cities abroad and one way flight prices ex Johannesburg are:
Route

Lowest One Way fare

2013

2012

Johannesburg – Lagos

R4512

R7972

Johannesburg – Miami

R11282

R8218

Johannesburg – Orlando

R11592

R13602

Johannesburg – Kuala Lumpur

R6236

R5431

Johannesburg – Bali

R8693

R7176
While many South Africans were relying on expected low cost carriers such as FlySafair to rescue them from rising travel costs experienced in 2013; this was not to be as the new airline was prevented from taking to the skies by a court interdict sought out by its competitor British Airways Comair.
Source: http://www.travelstart.co.za/
###
About Travelstart
Travelstart is the largest and fastest growing online travel agency in Africa, providing independent flight comparisons between low fares airlines as well as all major international airlines. Travelstart's mission is to make air travel easier for the customer in the aspects of searching, comparing and booking flights. In addition customers can also compare prices and book hotels, car rental and holiday packages. Travelstart is available in South Africa, Namibia, Tanzania, Kenya, Turkey, Egypt and Nigeria.
Contact
Michelle Kleu | Country Manager
Email: michelle@travelstart.com