Security Still the Biggest Factor in the Psyche of South Africa's Online Shoppers
Security Still the Biggest Factor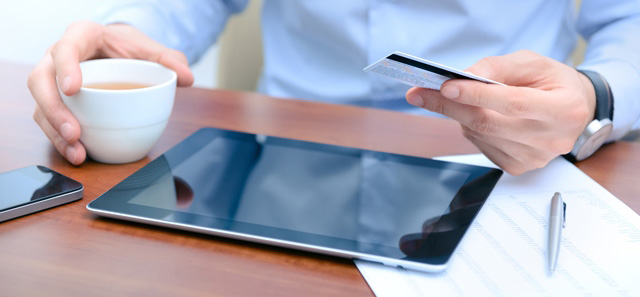 ---
Share the news
CAPE TOWN, 17 February 2014 – What type of goods and services do you buy online? What influences your purchasing decisions? Insight into SA's Internet purchasing trends has been revealed in a survey by Travelstart of more than 5000 online shoppers.
According to recent research conducted by
online travel agency Travelstart
, South Africans value Internet security more than anything else when it comes to online purchasing decisions.
Of the more than 5500 South Africans who completed the survey, 92% cited secure payment facilities as the primary decision making factor when buying online, while website ease of use (69%), free delivery (60%) and a well-known brand (56%) remained high on the list of purchasing influencers.
In terms of buying behaviour 80% (more than 4400 survey participants) have purchased goods and services online using a mobile device, laptop or personal computer, while 11% shop online on a weekly basis and 20% (more than 1100 survey participants) have never transacted on the Internet.
Additional data shows that 77% have purchased travel on the Internet – including services such as flight ticket bookings, hotels and accommodation, and car rental – followed by concert tickets (67%), books and magazines (49%) and airtime (37%).
Further revelations show that more than 80% more of Internet shoppers in South Africa paid for goods and services online in 2013 than in 2012, while 21% of the 5500 sample size do not shop online.
According to the survey the most significant deterrents are not being able to tell what the product is like in real life (54%), fear of sensitive information such as Credit Card details being stolen (52%), while 25% simply prefer face-to-face interaction when purchasing goods and services.
So what can online companies do to curb the public's online shopping concerns?
Research indicates that prospective customers are more likely to shop online if their security is guaranteed (62%), if products are cheaper online than in traditional bricks and mortar stores (54%), while discount vouchers (39%) are likely to be an additional motivator in converting clients to the Internet.
###
Contact: Priya Unger | Head of Search & Conversion
Phone: 021 468 4350
To publish this press release on your website simply copy and paste the HTML text below.