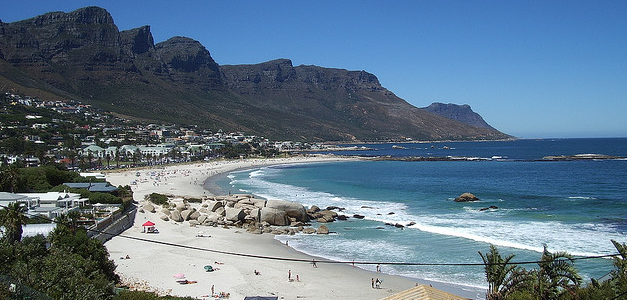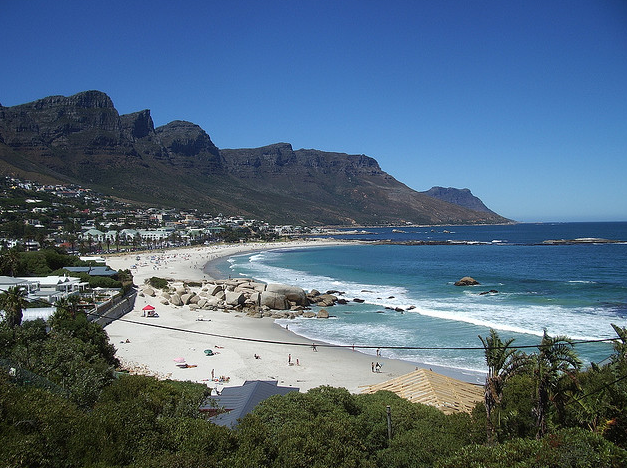 Image credit
1.    The days are long – reallllly long. The sun sets around 8pm, which means that the precious hours after work (i.e. 5pm) stretch out into lazy evenings spent walking on the beach or picnicking as the sun goes down or sipping on cocktails in the balmy night air.
2.    There are some absolutely perfect days: sunny, blue skied, with nothing but a light breeze to keep you cool and deep shadows to slip into if you need a little shade. There's none of the humidity of Durban or the fierceness of Joburg, there really are (a few) perfect days.
3.    Capetonians are generally much more pleasant in summer – cheerful, friendly, willing to make an effort to attend social functions and all-round better to be around. In winter, Capetonians hibernate and tend not to leave their homes much (DVD shops love it), but in summer it's a completely different story.
4.    The abundance of fresh fruit in season means not only delicious fruit salads, but delicious fresh fruit cocktails on offer at many sundowner spots around town.
5.    It's time for Carols by Candlelight at Kirstenbosch Gardens, a wonderful way to get in the spirit of Christmas by listening to choirs singing famous Christmas carols, singing along and swaying in time with your lit candle.
6.    It's time for the Franschhoek Cap Classique and Champagne Magic of Bubbles Festival, where some of France's best champagnes and South Africa's finest cap classiques are on offer for tasting, alongside some of the country's best restaurants offering delicious edibles, and live entertainment keeping everyone in the mood.
7.    The Kirstenbosch Summer Sunsets Concerts set Sunday afternoons on the map as the best possible time to hang out with friends, drink wine and watch your favourite band in an absolutely stunning location.
8.    The beach returns as the best possible place to spend your weekend – and there are such a multitude of beautiful beaches to choose from that you can hang out every weekend and not run out of options.
9.    With Christmas in the air, it's easy to feel festive when the weather is so lovely and the days are so long. All kinds of pop-up markets and artist's studios open for once-off sales that result in some fabulous Christmas gifts – keep your eyes peeled for posters or notices about these.
10.    It's summer! At least a few days of guaranteed holiday, long, lazy days spent in or near water, a time for indulgence and quality time with family and friends. This might mean summer anywhere in the world, but summer in Cape Town feels a lot more special. Haven't experienced it yet? Maybe it's time for a trip to Cape Town so you can see for yourself!
[boilerplate bytitle="text"]