You can't put a price tag on making memories, and now, you don't have to!
Treat yourself to an immersive Turkish experience without breaking your budget.
How do you experience Istanbul culture for free? Let us count the ways.
Here are 10 free things you can get up to!
1. Istanbul Modern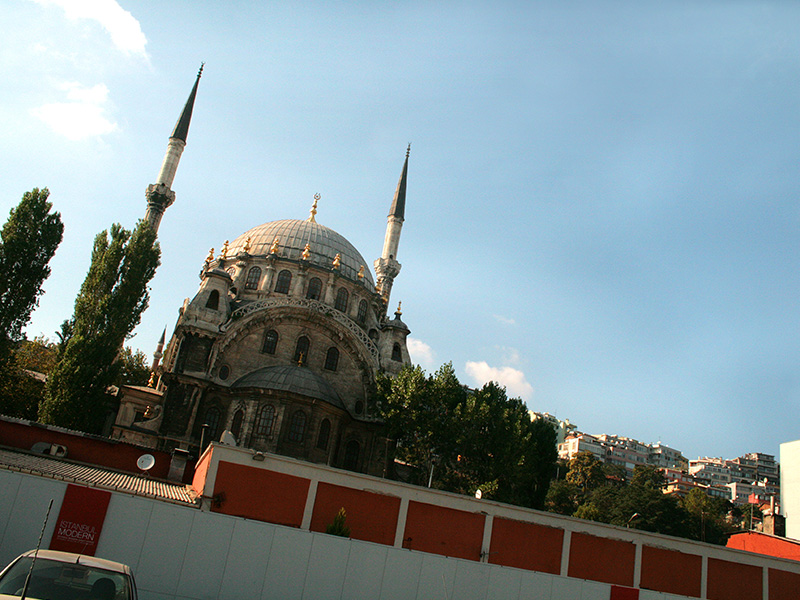 Get your art on at the Istanbul Modern. This contemporary art hub boasts an impressive array of exhibits from both local and international artists. Whether you're an absolute aficionado or just looking to get your creative juices flowing, the Istanbul Modern offers an eclectic mix of interdisciplinary pieces and Turkish cultural identity. Admission is also free every Thursday, so you can feast your eyes on gorgeous art without bending your budget!
2. Picnic in The Park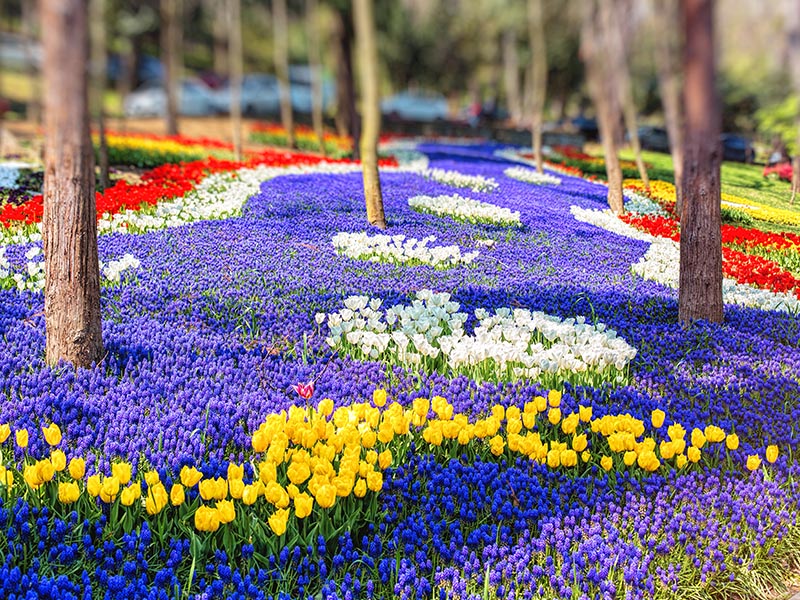 Hop aboard a ferry from the Asian side, or simply drive from the European side and make your way to Yildiz Park! Once part of the imperial garden of the Yildiz Palace, Yildiz Park was reserved only for royals during the Sultan Abdulhamid II reign. The walled park and garden complex makes a beautiful setting for packing some Turkish delicacies and settling in for a relaxing afternoon. Located in the heart of Istanbul, Yildiz Park offers tourists scenic footpaths, duck ponds, and old Ottoman architecture. Locals love whiling away time here, so arrive early to get a good spot.
3. Shopaholics Unite
Spend a day rummaging through interesting curios and other bits and bobs at the Bomonti Flea Market. Admission is absolutely FREE and promises a unique shopping experience. Over 200 steps are surrounded by stalls selling Turkish cuisine, clothing and accessories, old cameras, vintage records and so much more. Spend your time hunting for that weird and wonderful antique, or tuck into some delicious street food. Either way, you'll get your fill!
4. Visit Suleymaniye Mosque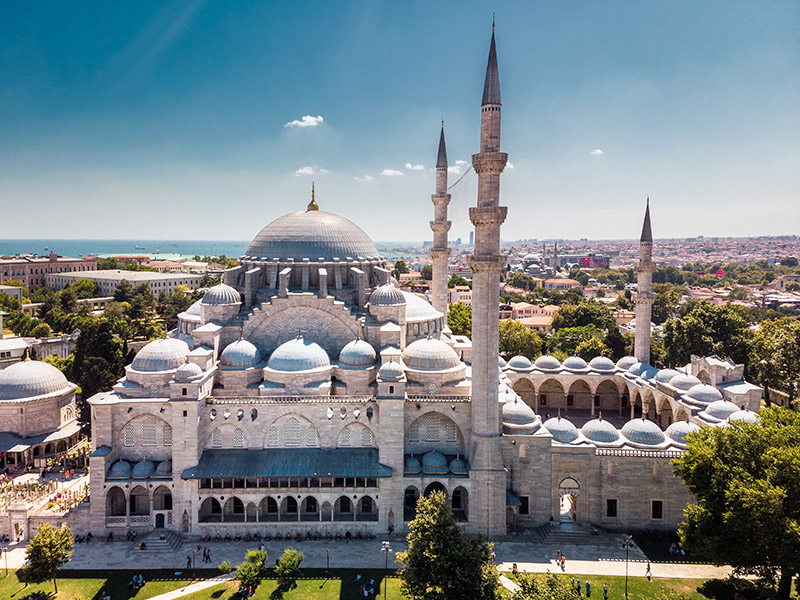 No visit to Istanbul is complete without visiting one of the city's largest mosques. Perched on top of the Third Hill of Turkey, the Suleymaniye Mosque is one of Istanbul's most popular tourist attractions. This Ottoman Imperial mosque was built in the 16th century by renowned Turkish architect Mimar Sinan for Sultan Suleyman The Magnificent. The mosque's design pays homage to the Temple of Solomon, as well as to the Byzantine Church Hagia Sophia. It is also a mausoleum of sorts with the tombs of The Sultan, his wife as well as Mimar Sinan housed within its hallowed walls.
5. Florence Nightingale Muzesi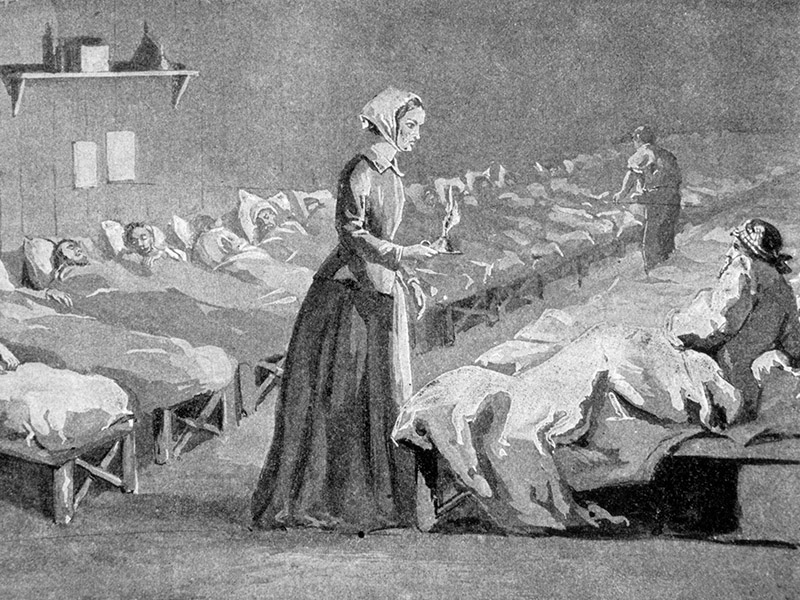 Located in Uskudar, this world-famous museum was originally built to be military barracks during the 1854 war against Russia. It was then that Florence Nightingale travelled to Istanbul to tend to 2300 wounded Turkish, French and British soldiers. During her time in Istanbul, Florence Nightingale pioneered a new type of war hospital and laid the foundation for nursing as we know it today. The museum was established in her memory and includes some of her personal belongings, photographs, medallions as well as a bracelet presented to her by Sultan Abdulmecid. Admission is free on a Saturday and requires an official permit as the museum is located inside a high-security military area.
6. Time Travel Anyone?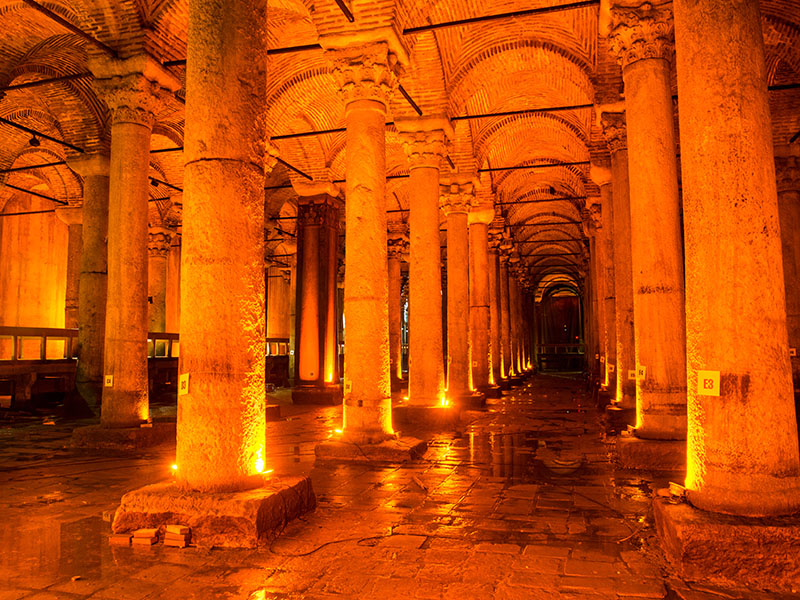 Be transported back to the 6th century when you visit the Basilica Cistern. This cathedral-sized cistern was built to contain 100,000 tons of water for the city during the reign of Byzantine Emperor Justinian I. Marked by Medusa heads on the base of 2 of its columns, the Basilica Cistern is an architectural marvel. 336 Corinthian style columns tell varying stories and legends by way of the motifs meticulously carved into them. As one of the largest Eastern Roman subterranean structures, the Basilica Cistern ensures a visit filled with sheer wonder at the exquisite craftsmanship. The admission fee is 20 Turkish Lira per person, and children under the age of 7 enter for free!
7. Frontier Fun For Foodies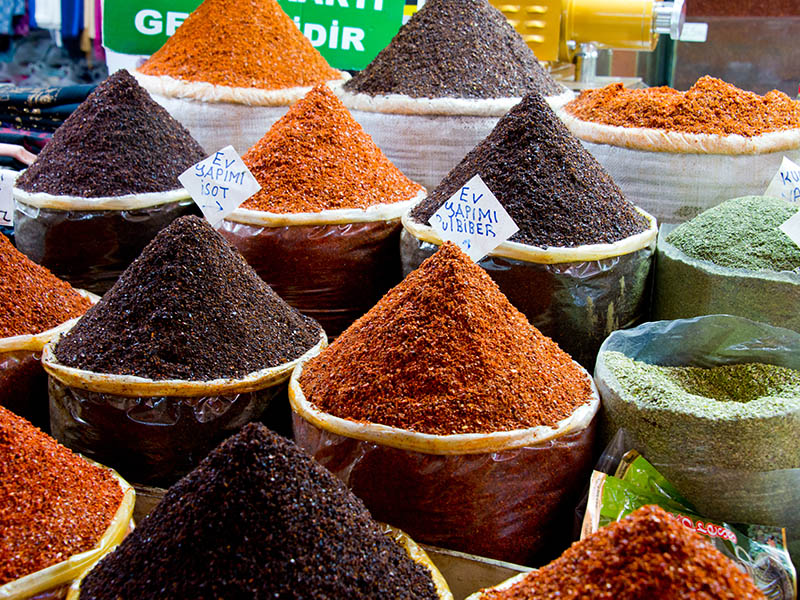 The Istanbul Spice Bazaar is more than a market. It is an atmosphere. Happy travellers can attest to being able to smell the bazaar before it actually comes into view. The Spice Bazaar was built in 1664 as part of the Yeni Camii complex and offers just about every spice imaginable piled into alluringly colourful domes. Tourists can also indulge their palates and taste some of the more interesting dishes fashioned from these exotic flavours. The fragrant, colourful market is a truly mouth-watering sensory overload and one of Istanbul's more decadently indulgent attractions.
8. Erenler Aile Çay Bahçesi
This Shisha café is perfect for a night of socialising with the locals and trying the culturally iconic Turkish Shisha pipe. Shisha pipes, referred to as narghile in Turkey, contain a mixture of tobacco and molasses. The mixture is heated with a piece of charcoal and filtered through water before being inhaled. The act of narghile smoking originated in the Middle East and, In Turkey specifically, has been around for more than 500 years. Erenier Aile Cay Bancesi is the most popular narghile café in Istanbul, and while we can't guarantee that you won't want to purchase your own narghile pipe, there is no cover charge!
9. Ortakoy Square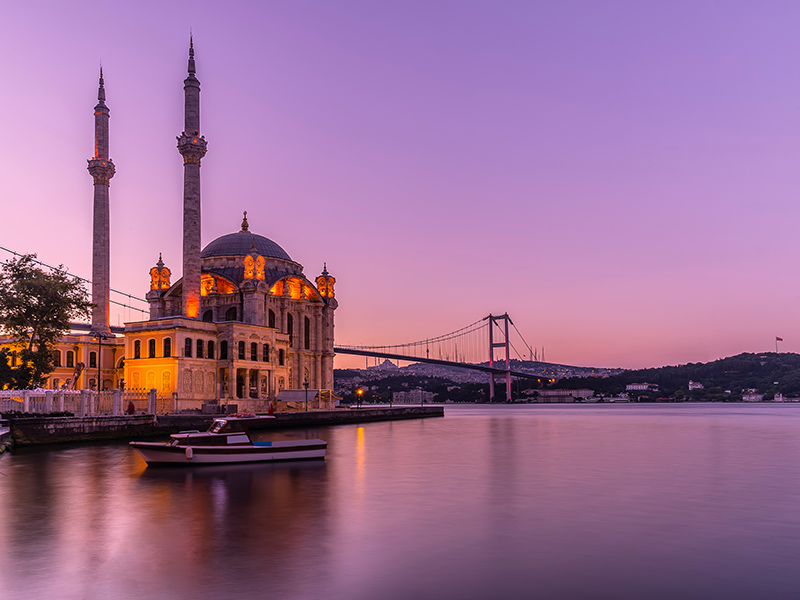 From a small fishing village to an upbeat social venue, this popular waterfront square is definitely a sightseeing staple. Ortakoy Square is full of bustling cafes, restaurants, bars and clubs, and also home to a beautiful baroque mosque crafted by the famous Baiyan family of architects. More popular with the younger locals, Ortakoy Square has a perpetually vibrant atmosphere. Head out for a relaxing evening of narghile smoking, backgammon and card games without having to dip into your travel budget! Sample the Turkish take on baked potatoes or "kumpir" and soak up an Istanbul waterfront sunset while you're at it.
10. Modern Art and Afternoon Tea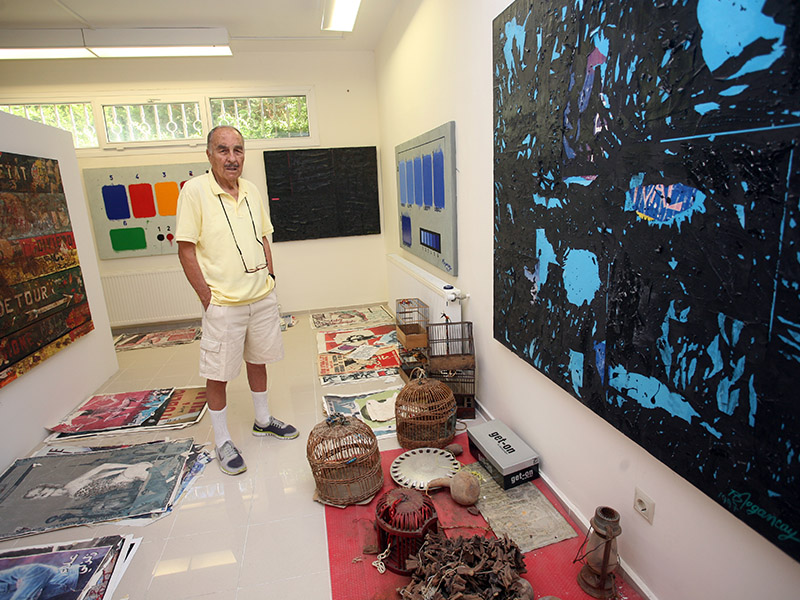 Wind down your Istanbul experience with afternoon tea while you bask in world-class art. Situated in the heart of the cosmopolitan Beyoglu District of Istanbul, The Dogancay Museum pays tribute to Turkish-American artist Burhan Dogancay and his father. The Dogancays were two of Turkey's most acclaimed painters. This 150-year-old building is home to some of Dogancay's works, as well as a wide variety of other exhibits. The museum is steeped in tradition and complimentary Turkish tea is served daily from 3-5pm. One sugar, or two?
What are you waiting for? Start your adventure right now! Book cheap flights to Istanbul, or curate your dream holiday package. The perfect holiday is one click away!
Have you recently jetted off to Istanbul? Tell us which spots you would recommend in the comments section below!
Don't forget to subscribe to our newsletter for the latest flight specials to Istanbul and other idyllic destinations.