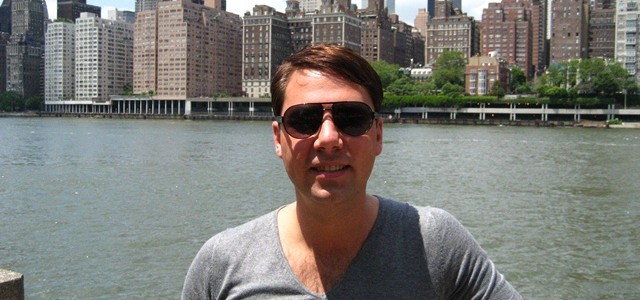 Travelstart's Wouter Nel spent the good part of June 2011 in New York City and fulfilled a lifelong dream of strolling along 5th Avenue and kicking back in Central Park. He's back in the office now and he's been kind enough to share his New York travel experience with us.
This was your first time visiting New York and the States. In a nutshell what can you tell us about the Big Apple?
New York is one of those cities you just have to see in your lifetime. It's a vibrant melting pot of cultures that come together to seek out their place in the sun in the free economy.  I found that New York has a very refined edge, and was surprised at how spacious it felt, it is a stunning city that has everything to offer for anybody who is looking for it.
Where did you stay?
I stayed at the St Giles Tuscany Hotel, located just around the corner from Grand Central Station, on Manhattan's East Side.
Can you make any recommendations on cheap accommodation in New York?
New York has a range of accommodation for budget travellers. As far as real budget accommodation in NYC goes you can try one of the backpackers located North of Central Park.
Travelbar also offer some good rates for 3 Star Hotels in Manhattan. Contact our Travelbar and we'll help you find suitable New York accommodation to fit your budget and put together a nice holiday package for you.
From your experience what are the top things to do in New York?
New York can keep you busy for weeks. Things I did that I can recommend include the sightseeing ferry cruise around Manhattan and a visit to the top of the Rock at the Rockefeller Centre. The Empire State is a must and they're open until 2am for fantastic views of NYC by night. Make sure you see a Broadway show, go shopping on 5th Avenue and go to the Guggenheim Museum. Relax in Central Park in summer or go for some outdoor ice-skating in winter.
And for our budget travellers, what can you suggest as free things to do in New York City?
All the parks are free and they're stunning. You can spend a whole day in Central Park for instance. One of the top free things to do in New York is a walk over the Brooklyn Bridge for breathtaking views of Manhattan, there is a park on the other side on the river with magnificent views, in fact I went there at night as well just to absorb the atmosphere!  The New York Public Library is a must see and it's free.  Go to Grand Central, just in front of the Oyster Bar Restaurant in the dining hall is the whispering wall, it has been constructed in such a way where you can stand in one corner of the room, and your friend in the other, simply whisper to the wall and your friend can hear it on the other side! It is quite amazing!
To find awesome flights to New York go here.
How was the shopping in New York? Do you have any secret NYC shopping tips for our readers?
Shopping in New York is absolutely fabulous; there is a shop for any budget. My secret tip is to go to Macy's which is the biggest department store in the USA.  Go straight to their visitors centre with your passport and you'll get a 10% discount card that can be used on most purchases in the store for that day. If you want to spend some more money, the upmarket Bloomingdales offers the same benefits for foreign travellers.  Also one hour North of New York is Woodbury Common, this a retail outlet Mall and all the major fashion brands and designers have an outlet store there to go bargain hunting. Your Hotel Concierge will arrange the trip for you, as there are daily bus departures to Woodbury Common.
Who did you fly with to New York?
I flew Etihad and was fortunate to travel Business class all the way, it was a fantastic Airline and the attention to detail and personal service was a definite cut above the rest!
Cheap Flights to New York from South Africa
With Travelstart you can book cheap flights to the Big Apple in a New York minute. Here are some recent airline flight prices to New York from South Africa that you can book right now on our website:
Flights to New York on SAA in the low season from R9016
Flights to New York on SAA in December 2011 from R10 554
November 2011 Flights to New York