It is becoming increasingly difficult for 'Green Mamba' passport holders to find work abroad. Teaching English in Thailand is one of the best bets for South Africans to travel and work oversees. We have therefore collected 20 photos which will make you want to teach English in Thailand.
20. Thai culture and tradition

Thai culture is dominated by Buddhist beliefs and traditions and is home to a vast array of temples, statues and cultural festivals.  Cultural festivals such as Pattaya Festival and the Chiang Muai Flower Festival are musts. Unique to Thai culture is the indigenous Muay Thai sport and Thai dancing which English teachers have the opportunity to take up in their spare time.
19. Bangkok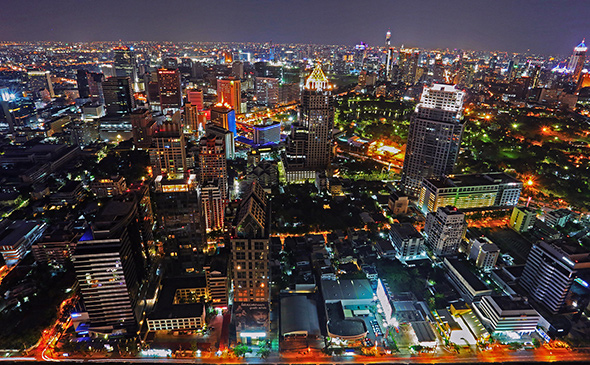 In 2013, Bangkok was given the title of the most visited city in the world. According to the Global Destination Cities Index 15.98 million international visitors spent at least one night in Thailand's capital city. Thai Airways operates on a daily basis and South Africans can obtain direct flights to Bangkok from Johannesburg. People visit Bangkok for good reason: it is the gateway to Southeast Asia and acts as a great starting point for an adventure into Thailand and neighbouring Southeast Asian countries. During the day one can shop till you drop, visit some of Thailand's most sacred temples, get a relaxing massage, and at night, the world of late night clubs, ping pong shows and tourist friendly bars will be sure to keep you occupied. Photo by Minthu
18. The Mae Hong Son Loop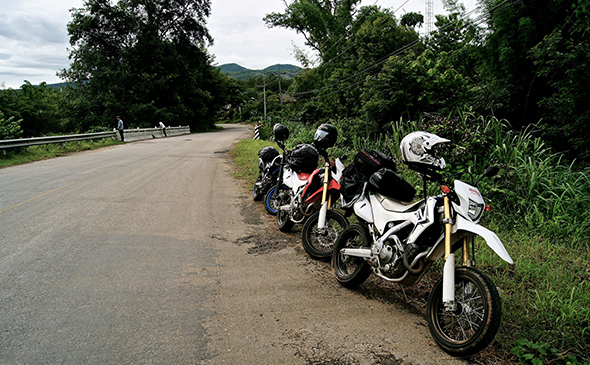 Drivers license in Hand? R200 a day will get you on a 250cc motorbike and allow you to explore the Mae Hong Son Loop. The route is 600km long and has over 1000 hair pin turns which twist and turn through Thailand's lush northern region. This is one adventure you won't stumble upon back home! Photo by TravelBud
17. Chiang Mai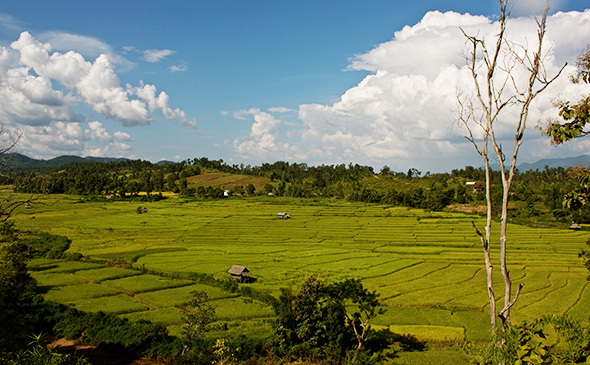 The former country's capital Chiang Mai is the gate keeper to some of Thailand's most beautiful mountainous and jungle regions. An overnight train ride from Bangkok will get you there, and  allow you to connect to many amazing places, including Doi Inthanon (Thailand's highest and most sacred point), Mae Salong (the starting point of multi-day jungle hikes) and of course the previously mentioned Mae Hong Son Loop for motorbike enthusiasts.
16. Full moon parties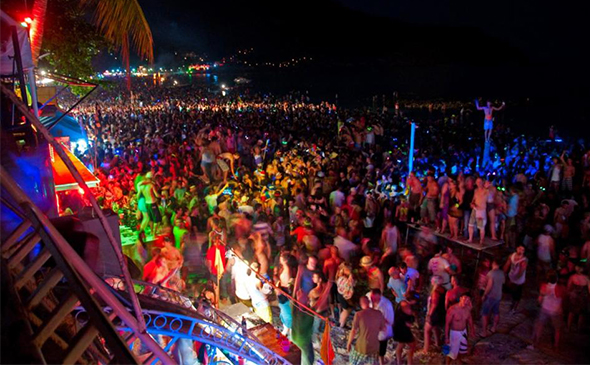 Love them or hate them, full moon parties are very much a part of Thailand's island and nightlife experience for travellers. An all-night beach party taking place once a month on various tropical islands scattered around the south of Thailand – this is one party you won't find anywhere else in the world! Fire skipping ropes, a variety of different dance floors playing a selection of unique dance music genres, and tons of party animals from around the globe make up this unique beach party experience. Photo by Raya
15. Thai food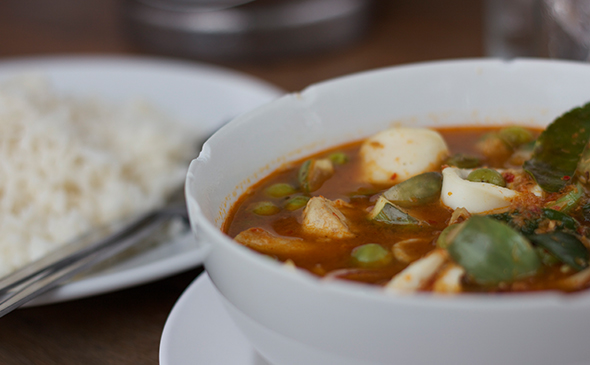 Unlike apartments in the West, many Thai apartments don't have kitchens. This may seem very strange, but when you visit Thailand and see the availability, abundance and prices of food you will understand why. From bicycle-riding fruit sellers and roadside deep-fried chicken stands to Michelin star restaurants in big cities like Bangkok, Thailand will have you covered. R15 will get you a great dinner if you eat local – another great way to save money whilst being a teacher in Thailand. Photo by World Explorer
14. Unlock teaching around the world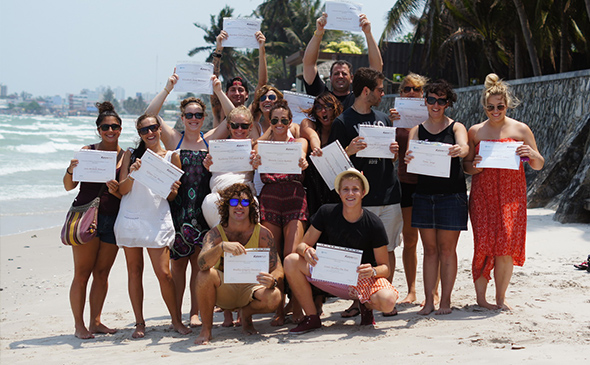 Part of the preparation to becoming an English teacher in Thailand involves a one-month long TESOL training course. Once you have graduated and received your TESOL certification you are on your way to not only being able to teach in Thailand but many other countries around the globe including: South Korea, Myanmar, Chile, Brazil and Turkey.
13. Learn Muay Thai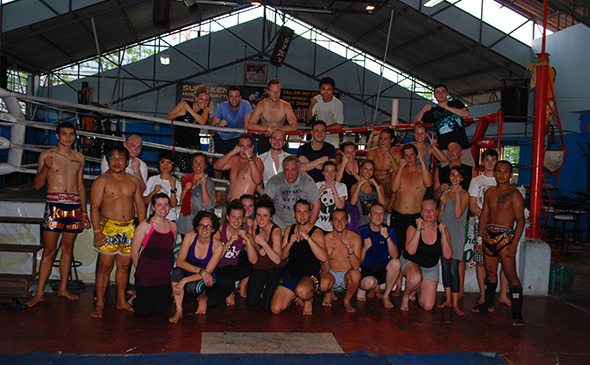 As part of the 1 month long TESOL training course you will be given the opportunity to learn Thailand's national sport, Muay Thai. This form of martial art is practiced by many around the country and is a great way to keep fit and make local friends.
12. Scuba diving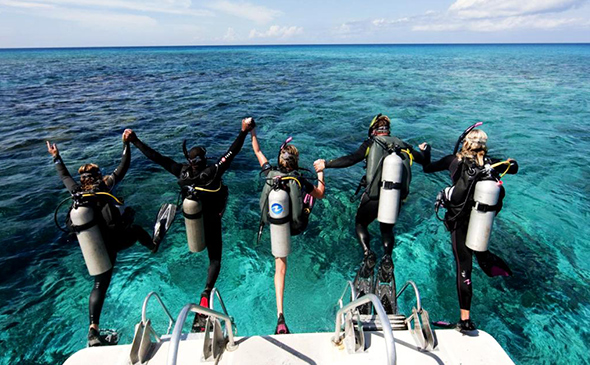 Thailand is home to some of the best diving spots in the world. It is common to dive with visibility of up to 30m underwater in most diving locations in Thailand. Most diving hotspots are located off the southern coast of Thailand, where there is a picturesque array of marine life to be seen. Koh Tao, Phuket, Koh Phi Phi and many more island and coastline destinations have a wide selection of dive spots to visit. As part of our Teach English in Thailand package we are giving 5 free snorkelling trips to the first 5 people who sign up, click here to find out more. Photo by Splash Dive
11. Thailand's public transport

Number 11 on this list might not seem like the most exciting reason, but hear us out. With 3 months of holidays a year and numerous national public holidays, there is plenty of time to travel whilst teaching English in Thailand. The extensive, accessible and cheap public transport in Thailand makes this that much easier. Trains, tuk-tuks, motorcycle taxis, meter cabs, ferries, vans and buses make up the conventional forms of travel. For the adventure seekers you could find yourself atop an elephant or even in a hot air balloon. Photo by TravelBud
10. Ayutthaya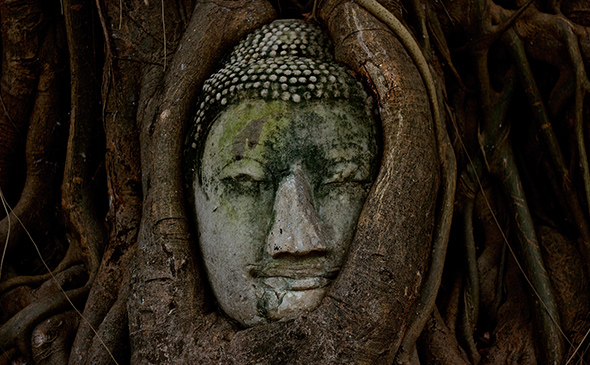 For the history lovers a trip to Ayutthaya is a must. Founded in 1350 by King U Tong, Ayutthaya grew to a population of 1 million by the 1700s, making it one of the largest cities at the time. Nowadays it is a window into the past, teeming with historic pagodas and statues, such as the head of Buddha in Wat Mahathat.
9. The perfect gap year opportunity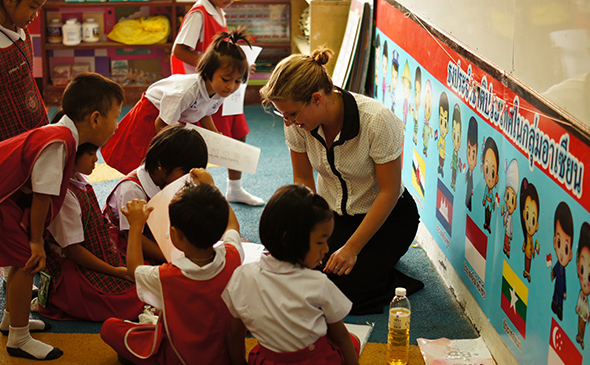 Teaching English in Thailand is a great gap year opportunity for South Africans with a matric. The experience provides you with a high paying job, a TESOL certification, a great reference on your CV and personal growth which cannot be matched by a regular student job. Serious stuff aside, the experience is also helluva fun and allows you to explore one of the world's greatest travel destinations.
8. Earn money and travel in a tropical paradise
Thailand has a very low cost of living, add to that the high salary of R9000 – R12000 per month as an English teacher and you are able to explore far and wide. To give you an idea of cost of living, a meal will cost R15, a months rent +-R1500, train ride accross the country R250, flight from Phuket in the south to the northern captial of Chiang Mai will only set you back R700. Photo by Captain Kimo
7. The rewarding feeling of being a teacher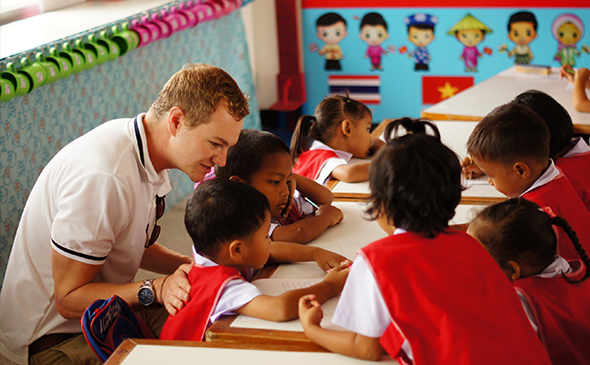 Being an English teacher offers an array of benefits which short-term visitors to the country simply don't have. The time you have to travel the country and experience all that Thailand has to offer is a major benefit to English teachers. You will truly be given the opportunity to immerse yourself in the rich Thai culture, and feel appreciated for your skills as an English teacher. Brett Godber, a current English teacher in Thailand had this to say about his experience so far teaching in Thailand: "Never before have I felt so appreciated and loved than when I walk into a classroom and get shouts of excitement and class-wide hugs!"
6. Thailand's temples
Temples in Thailand are comprised of two different parts. The Phutta-wat is the area built to worship Buddha whereas Sanghawat is comprised of the living quarters of the monks. All Thai temples have been built primarily to worship Buddha and contain a variety of exquisite architectural designs which date back hundreds, if not thousands, of years. Nowadays, Thai temples are open to tourists to visit so be sure to check out a few of these gems during your free time.
5. "The Land of Smiles"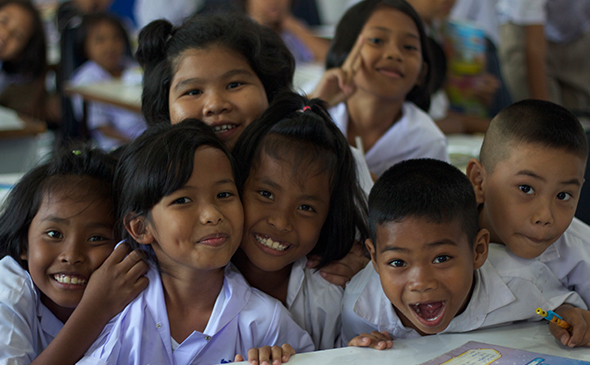 The Thai smile is one that you will become very fond of when living in the country. Thai people are some of the friendliest, welcoming and hospitable local people in the world. One can expect to be invited to lunch and dinner by the local teachers. Thai people tend to avoid conflict and are very fond of Westerners and as an English teacher in Thailand, the local people and teachers will do their best to make you feel at home! Jonathan Harman, currently teaching English in Thailand, had this to say: "Thailand – where the notion of stranger doesn't exist"
4. A backpacker's paradise
Thailand is packed to capacity with backpackers and hostels which meet a variety of different needs. Whether you are looking for something more quiet and peaceful or that of a more vibrant party atmosphere, this backpacker's paradise really has them all. Photo by World Explorer
3. Khao Sok National Park
Situated in Surat Thani Province, this has to be one of the most beautiful national parks in the world. Surrounded by a tropical rain forest and limestone mountains, this rare beauty offers guests a variety of different outdoor activities such as elephant trekking, hiking, canoeing, and jeep safaris with floating bungalows making up your accommodation. This is definitely not one place to miss during your stay in Thailand. Photo by Green Andaman Travel.
2. The islands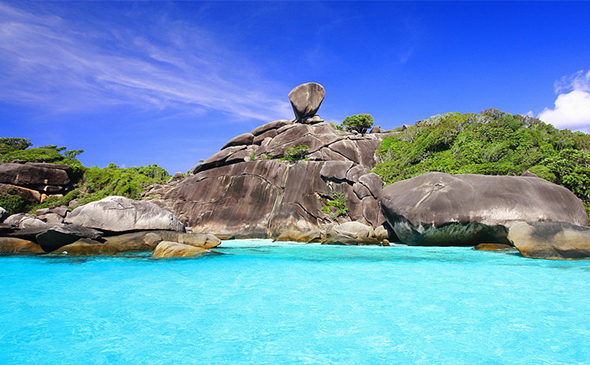 The famous tropical islands of Southern Thailand attract millions of tourists each year and are home to a vast array of activities such as scuba diving, rock climbing, full-moon parties and some of the best beach bars and restaurants which scatter the beaches. Thailand has a total of 1430 islands and as an English teacher in Thailand you will be surprised at how accessible these islands are. There are also more secluded islands which have no ATM's, no roads and bare beaches for you to casually stroll in the nude (if that is what you are into!) Photo by Similian Dive Centre
1. The people you will meet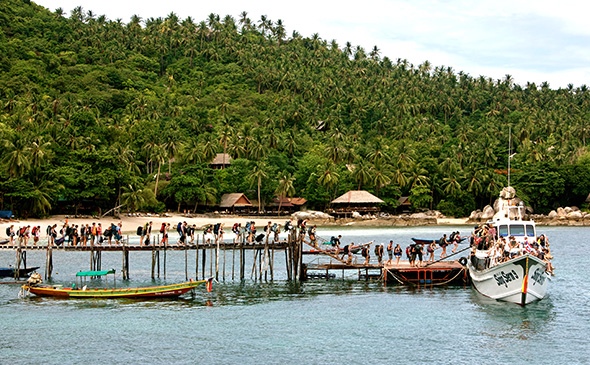 As mentioned previously, Thailand is home to some of the friendliest people on this planet. Well known as The Land of Smiles, you will meet a vast array of truly interesting people. Some will speak little to no English, and others in urban regions such as Bangkok will quite easily be able to converse with you in English. That being said, all of the local Thai people have so much to offer visitors and will make settling into this land of paradise a breeze! While teaching English in Thailand you will meet many South African expats as well as fellow English teachers from Canada, USA, UK, Ireland, Australia and New Zealand. Everyone in Thailand is out there to have fun, especially the English teachers! Be prepared to make some incredible local friends while meeting and befriending a significant amount of Western expats too, the majority of which will also be teaching English in Thailand.
Have these photos made you want to teach English in Thailand? Click here to find out more about how to become a teacher and don't forget to comment if you have any questions, tips or additions to the list.
Watch this video to learn how to apply to be an English teacher in Thailand: