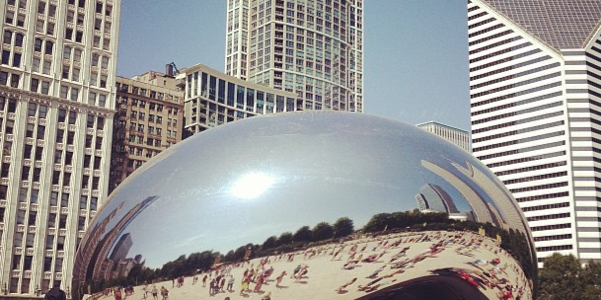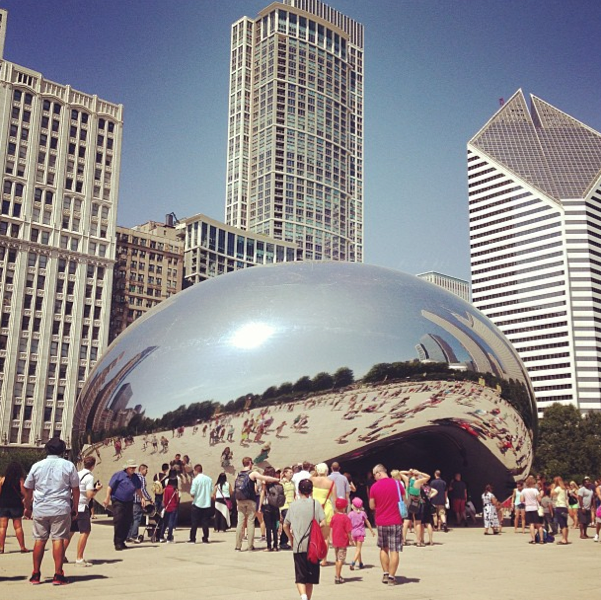 Before I begin: a disclaimer. I don't think you should only spend 24 hours in Chicago. I think it's a dreadful waste of an awesome city. But if, say, you're catching a train from New York to Chicago, and another one from Chicago to San Francisco, and if, say, the time between the two can only be 24 hours, then here's what I think you should do:
Go on an architectural boat tour
This is a surprising recommendation for me, because I am usually violently opposed to tours or acting like a tourist. But this is an exception (there are a few others). The architectural boat tour in Chicago is amazing. You take a journey up and down the river, alongside which are the most extraordinary display of architectural delights, while a tour guide (most probably rather funny, as ours was) explains about the buildings, the architects, and the time they were built in. It's fascinating, and not something you could do on your own.
Eat deep-dish pizza
If you're like me (and most South Africans?) deep dish pizza probably doesn't appeal to you alllll that much. I think we're a nation of thin crust pizza lovers, but I could be mistaken… That said, Chicago is famous for their deep-dish pizza, and for good reason! It's a taste explosion – more of a pie than a pizza, and packed full of deliciousness.
Walk around downtown – and visit the bean
Why is it that a giant shiny silver kidney bean is so fascinating? You'll have to ask the hundreds of visitors who come to take photos here every day… It really is as awesome as it looks, especially seeing as it's surrounded by any number of other interesting features, like the giant face waterfall and amazing views of the Chicago skyline. Buy yourself an ice-cream, take a wander, and revel in a truly fascinating city… Even if it's only for 24 hours.