I recently asked some of the Mother City's most respected travel writer's what they would suggest to tourists taking a flight to Cape Town. From the popular to the downright quirky, these were their responses.
Lauren Manuel
Lauren Manuel from thetravelmanuel.com admits Table Mountain is probably something everyone recommends but there's no denying the beauty of one of Cape Town's most iconic natural landmarks.
Table Mountain
"Hiking up would take too long, so cable car up especially for sunset in summer. Pack a picnic basket and find your spot in the sun. There's no sunset like one from the top of one of the Seven Natural Wonders of the World!"
Cape Point
"The stretch from Muizenberg beach, through Kalk Bay and past Boulders is one of my favourite drives and regions EVER. So much for the eyes to take in plus you can stop to see the penguins on the way. Walk up the stairs to lighthouse and experience the peninsula jutting out dramatically into the ocean. Enjoy lunch after."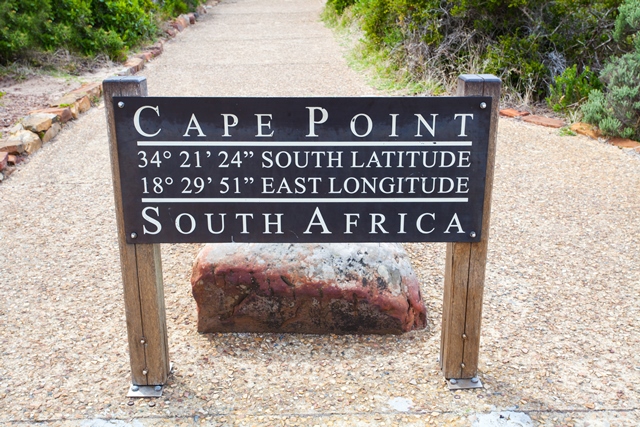 Stroll around Stellenbosch or Franschhoek
"I'm not even a wine lover, but these regions are some of my favourite. They each have their own European flavour with old, beautiful buildings, coffee shops and some of the best restaurants in the country. Walk in the vineyards or go wine tasting."
---
Marisa Crous
Marisa Crous from stealingshots had some under the table ideas for an altogether different inner city experience.
The Dog's Bollocks
"For dinner head to the cities coolest informal eatery experience – the curiously named 'The Dog's Bollocks' is like sitting in someone's garage. Munch on gigantic sloppy burgers made right in front of your eyes. The atmosphere is electric and the meal and drinks cheap."
The Labia
"For cinephiles who like the old-world romance attached to movies. Sip wine, as you sit back in this historic movie house – one of South Africa's oldest."
Church Street Antique Market
"Shop for leather brogues, dresses or vintage jewellery here. I have found many a gem in this vibey alley. The coolest sunnies can also be acquired from the 'Pedro's bitchin eyewear' stand for next to nothing."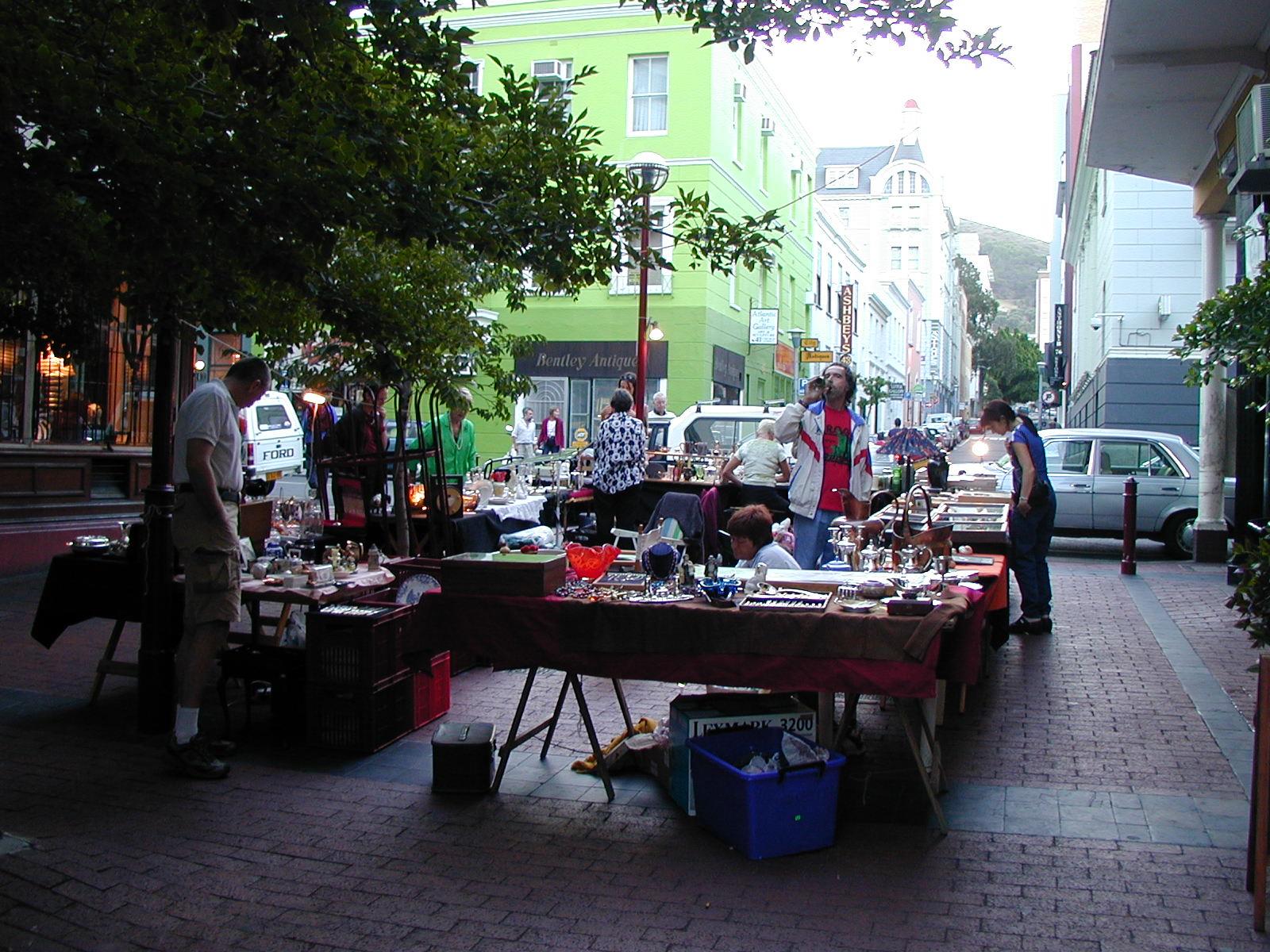 ---
Anton Crone
Photographer and journalist Anton Crone from brightcontinent.co.za prefers a more cultural approach to Cape Town travel.
Abalimi Bezekhaya "Farmers of Home", Philippi
"A tour goes out every Tuesday morning to visit the township farmers of Phillipi and Nyanga where the tastiest organic vegetables are grown for Harvest of Hope. They provide hundreds of people with the means to grow and eat healthy food as well as earn an income from the sale of their vegetables. It was so inspirational to me that I volunteered to lead some of the free Tuesday tours."
Editor's Note: Contact info@abalimi.org.za or visit the website: www.abalimi.org.za.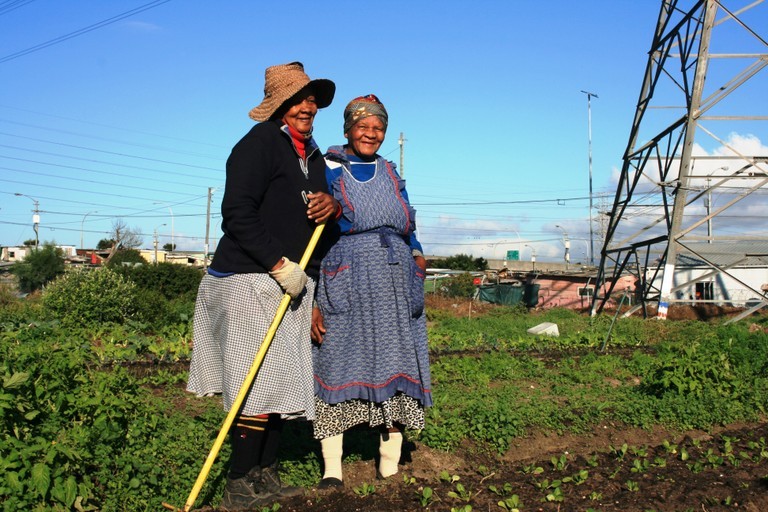 Department of Coffee, Khayelithsa
"Better coffee than Vida at a third of the price. Just outside Khayelitsha train station, this is the place to get a taste of great coffee and the cool vibes of the township."
Editor's Note: Read more about the Department of Coffee on Anton's website.
Goodman Nono, the busker of St. George, Cnr. Shortmarket and St Georges Mall
"Goodman's repertoire ranges from Methodist pew-benders to sultry "Police" licks. He is blind but his voice helps you see."
---
Bridget McNulty
Bridget McNulty is a writer living and working in the Mother City. According to Bridget, the best Mother City experiences are outdoors.
Breakfast on the beach
"Before the crowds arrive, head down to your beach of choice with a breakfast picnic of croissants, coffee and fresh fruit, and soak up the stillness… Just be sure to pack up and head off before 11am, when the hordes descend!"
Lunch in the Winelands
"There's something about a lazy, wine-soaked lunch in a vineyard that is guaranteed to make you feel like the luckiest person on earth – it's quite simply the best way to while away an afternoon in Cape Town. And there are so many amazing options to choose from!"
Sundowners on Signal Hill
"There's no better way to end off a day in the Mother City than by taking sundowners to the top of the city and watching the sun sink into the ocean… Cheers to another beautiful day!"
---
Roxanne Reid
An African travel writer, book author and blogger, Roxanne Reid is no stranger to sharing content about the great diversity of travel on this amazing continent. Here are her top Cape Town picks:
Aerial Cableway
"Hike or take the cable car up Table Mountain for a bird's eye view of Cape Town. The mountain is one of the 7 New Wonders of the World, part of a UNESCO World Heritage Site (the Cape Floral Region) and the most identifiable Cape Town landmark."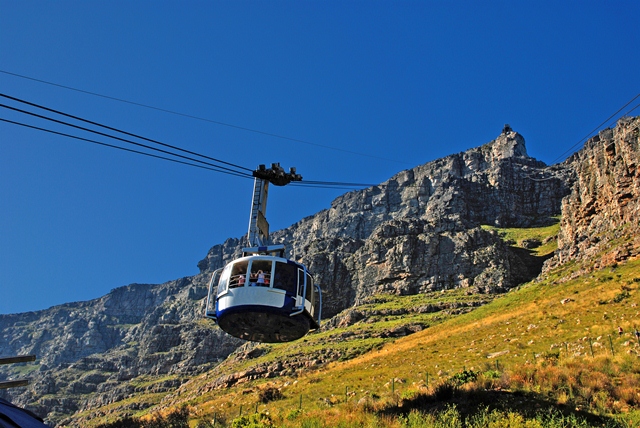 Robben Island
"Take a boat trip into Table Bay to visit Robben Island, where political prisoner turned president, Nelson Mandela, was imprisoned for many years. It's a UNESCO World Heritage Site and a unique piece of South African apartheid history where the tour guides include ex-prisoners who tell what it was like to be confined here."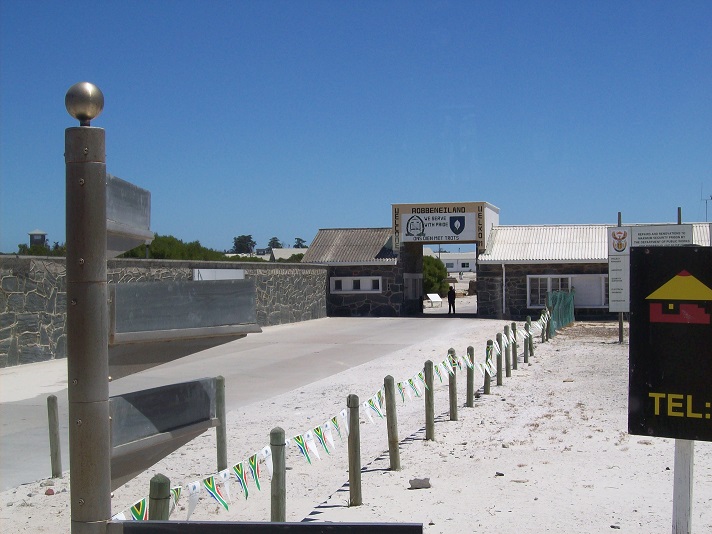 Cape Peninsula Drive
"Drive the scenic route around the Cape Peninsula to Cape Point, which forms part of Table Mountain National Park, stopping off to see the African penguin colony at Boulders Beach in Simon's Town – the only place in the world where you can swim among the penguins – and at one or two of the Constantia wineries for a taste of the Cape."
---
Adél Groenewald
Adél Groenewald from Cape Town Collectables has some excellent suggestions for those looking to take the long way round on a trip to Cape Town.
Climb Table Mountain via Skeleton Gorge
"Everyone takes the cable car or climbs the front of the mountain (Platteklip Gorge), but Skeleton Gorge, a slightly more challenging route that ascends from the back of Table Mountain via Kirstenbosch Gardens, is much shadier and less crowded. I love the fact that you pass three waterfalls heading up and that you literally climb along the rocks of one of them while water trickles down your feet. At the top, there's a massive lake with a beach and it's absolutely surreal and beautiful."
Follow the cobblestones
"Cape Town is a city best explored on foot. Get lost in the side streets linking Bree Street, Long Street and Loop Street, but make an effort to find Church Street and St Georges Mall. These are closed off to traffic and have the most interesting shops and lovely leafy cafes for lunch, coffee and beer."
Drive along Chapman's Peak to Noordhoek or Kommetjie
"Not only is it one of the most beautiful roads in the country, but the end destinations has my two favourite beaches – Noordhoek and Kommetjie main beach. The two towns are close to each other, so you can take your pick. Spend a few hours on either beach, and then go somewhere for pizza before heading back. The Red Herring in Noordhoek is a great choice."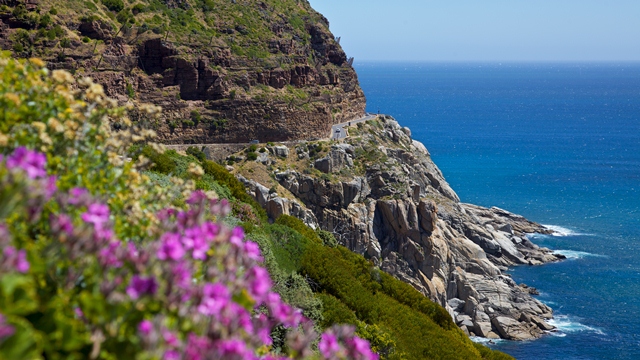 ---
Sarah Duff
Sarah Duff is a freelance travel writer and photographer and editor of online travel magazine Peregrine.
Breakfast at the Rumbullion
"High up above Camps Bay, the Rumbullion offer's Cape Town's best breakfast views from its manicured lawns – over the coast and the Twelve Apostles – along with delicious food and a few clucking chickens that make you feel like you're on a farm rather than at a city restaurant."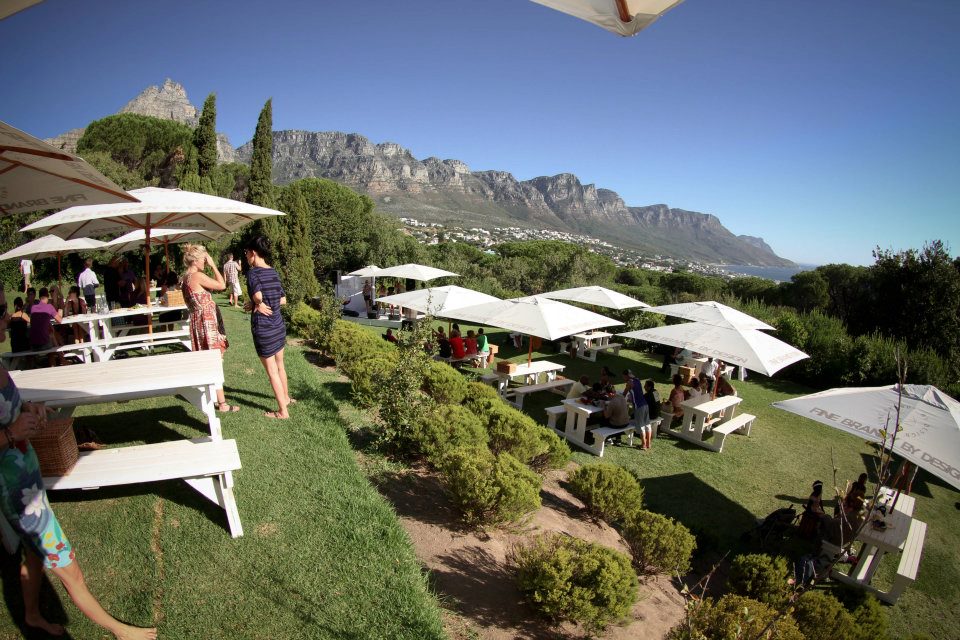 Strolling on the Sea Point Promenade
"Cape Town's most cosmopolitan suburb has its best urban walk – a few kilometres of seafront promenade with swimming pools, and ice cream and pancake stands. Stroll beside a cross section of Cape Town's population – everyone from jogging models to skateboarding teenagers – and on wind-free days watch the paragliders make their landing next to the promenade."
Sundowners on Llandudno beach
"Cape Town's most beautiful beach has one of its best sunset views. All you need for maximum enjoyment of sunset watching over the Atlantic Ocean is a picnic basket, a bottle of something chilled and a camera."
---
Linda & Mike Markovina
Linda and Mike Markovina from Moving Sushi get visitors to Cape Town outdoors and underwater with these different ideas.
Dive with Sevengill Sharks at Millers Point
"Found in the shallow kelp forests of False Bay diving with Seven Gill Cow sharks is something very unique to the Cape. Called seven gill because of them having seven pairs of gill slits while most other shark species have five, these inquisitive prehistoric sharks don't require any bait and will swim very close to divers and snorkelers without much coaxing, and don't like to be touched so will turn towards more responsible divers. There are quite a few of them which will leave you ducking around the kelp quite a bit. For a first time introduction to diving with sharks, for anyone of all ages and at any diving level, this is a real winner and diving under the shadow of the magnificent Castle Rocks restricted zone makes you fall in love with the cape from a different angle. The operator we regularly use and advise all our visiting friends to use, just because of his unparalleled enthusiasm and experience (like working with National Geographic) is Animal Ocean. Cost for the dive is around R500."
Go Long Boarding in Muizenberg
"In Cape Town the summer can be a bit of a scorcher, and as hemlines rise and the smell of coconut sunblock starts hitting the air, skip the wine farm for the morning and make like a local and get yourself to the beach. For us one of our favorite things to do is to head to Muizenberg and pick up a long board and hit the waves. Muizenberg is a great wave for beginners or first timer surfers, and there are plenty of places to rent boards along the beachfront. Try the Surf Shack on surfers corner, they are next to the Muizenberg Train Station and you can book lessons online. It might not be a favorite for guys who prefer fast rides and short boards, but if you would like to get into the water in a wonderfully relaxed, easy going space then this is the spot for you. It is also a bonus that there are some incredible yummy bakery's and restaurants close buy for that after surf top up. For up to date surf conditions you can follow Wavescape online, every morning they give you updates on what surf and weather is going down along the Cape coastline. And don't panic too much about our local shark population. We have an incredible team of Shark Spotters who are watching over you, and if a shark is seen in the area, spotters will sound a siren and raise a white flag with a black shark on it."
Visit the Two Ocean's Aquarium
"If you land up in Cape Town on a rainy day, or actually even if it is a sunny day, do yourself a favour and go and have a wander through the Two Oceans Aquarium. Found at the V&A Waterfront the guys at the Aquarium have really gone out of their way to create a beautiful, educational and very ocean inspiring area. Normally I am not a fan of zoo's and always advocate getting into the water to see things first hand, but this place from what I have seen in the background, really makes an incredible effort when it comes to sustainability, community education and marine conservation, a good example of how to go about things in the right manner. There are over 3000 types of marine species you can view; it's wonderful for the kids especially as they can get educated on real issues facing our ocean environment as well as being completely enthralled with the underwater world. If you time it right you can even do an educational sleep over inside the Aquarium, but they are very popular so book early if you can. Another tip to avoid the crowds is to try and be inside either nice and early or later in the day, of course holiday season will always be busy with crowds of people, but there's nothing that is stopping you from perching yourself on a nice friendly bar stool facing into the working harbour and watch the boats go by while you wait for the masses to thin out."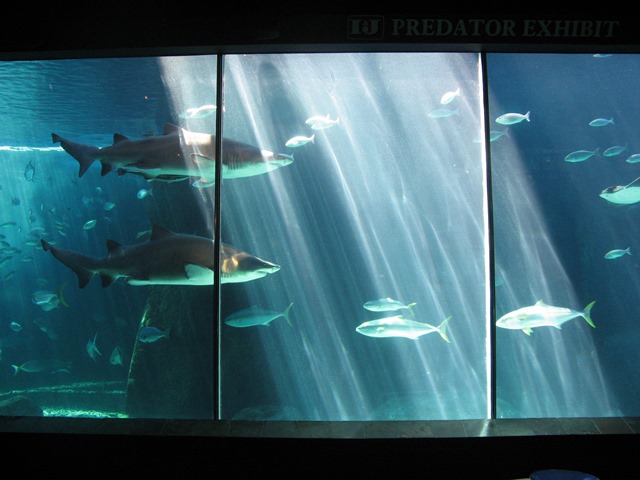 ---
Dawn Jorgensen
The Incidental Tourist Dawn Jorgensen says "With only 48 hours to get the most out of Cape Town, I would do my best to see it from every possible perspective."
Cape Town. From Above.
"A bird's eye view of the city allows appreciation of its natural beauty and magical setting. A very good way to start any visit, be it quick or lingering. The view down towards the city bowl, across to Table Bay and the West Coast, of Robben Island and the beaches of Camps Bay. On a clear day even as far as Hout Bay and Cape Point. Anchors and grounds me at this incredible tip of Africa. I love to start any visitors I'm hosting this way."
How – By Helicopter, there are numerous operators working out of the V&A Waterfront. From Table Mountain, this is easily accessed by Cable Car. Or from the top of Lion's Head, which is an easy climb very popular with the locals.
Cape Town. From the Ground.
"My travel mantra is 'always walk a city' and I would certainly recommend taking the time to do just this, taking in the sights, smells and feel of it first hand. Its easy to meander from the V&A Waterfront or Foreshore up to the Company Gardens. There is much to be discovered. Very important to zig-zags between Bree and its endless offerings of coffee shops, craft beer, tapas and galleries. To vibrant Long Street where an element of welcome grudge rubs shoulders with the trendiest of local fashion and the spot serving the best burger in town. Green Market Square for shopping. Wale Street for artisan chocolate, fair trade coffee and the historic wealth of St George's Cathedral. End at Company Gardens with the option of a visit to one of the museums, and a catch up with home using the free Wi-Fi."
How – A city map will play guide, but it's simple enough. Look up, look around, and look out for the hipsters and cool crowds. They know stuff.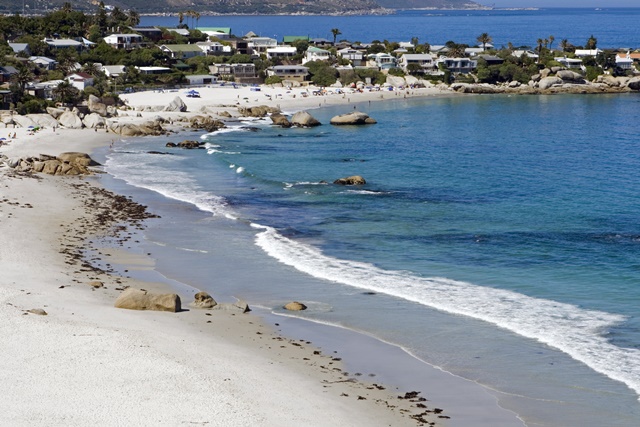 Cape Town. From the Water.
"For me, water is life and when combined with mountains and the most beautiful city in the world, its the good life. I would recommend a sunset cruise from the V&A Waterfront. With a glass of bubbly in hand and snacks on offer. Looking across at the light and evening unfold, Table Mountain as backdrop, is unbeatable. Cruises go as far as Clifton and Atlantic Seaboard when the weather is good. If it does anything, it will seal the deal and promise of your return. This can be down all year round."
How – From the V&A Waterfront you have the choice of various cruises of different lengths of yachts, catamarans and luxury cruisers. If you find yourself in the False Bay area, there are also trips out of Simonstown.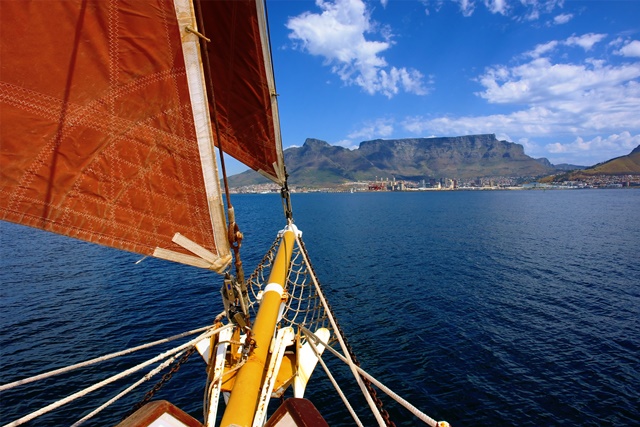 ---