When eat-outs are off the table, dinner ideas can get creative! Now is the time to cook those recipes that you saved for later. Bring the culture of all around the world to your kitchen with the country's best traditional food dishes ranging from sides and braais to dessert.
Dish out those pots and pans and start cooking up a storm! Don't let the lockdown prevent you from getting a taste of travel. Whether you like experimenting with flavours, baking something sweet, or just appreciating quality time spent with loved ones, now is the time to step up and try all of them!
You'll want to spice it up
Does that tingle on your tongue make you tick? Then add some spice to your lockdown life! Top of the list is the famous curry-flavours of India. The traditional food in India is just as favourable as their culture. Phaal Curry is recognized as one of the hottest curry dishes in the world, and not for the faint-hearted (faint palate, if we may) while the Kadai Paneer is one of India's favourites – simple and creamy. A classic cooking experience is the Tikka Masala magic from the Punjab region that takes your tangy desires to another level. With India's well-known spices like coriander powder, cumin seeds and green cardamom, to name a few, you can easily capture the Indian culture within your own kitchen.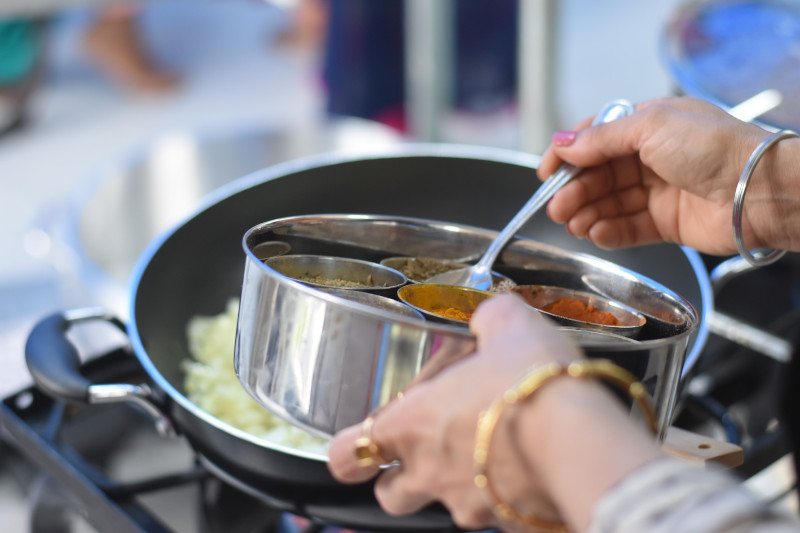 We can also thank the Asian artistry for their rich culture in spicy traditional food like banana leaf baked fish and noodle recipes. Spices in Asia have a recognizable, intensified and contradicting taste opposed to India's creamy consistency. Asian cuisine balances harmony between sweet and savoury herbs. Therefore, if you have anything from ginger and peanuts to cinnamon and saffron in your kitchen cupboard, you are good to go! The (in)famous chilli and star anise will forever be in a love-hate relationship with your palate. traditional Asian food flourishes with their simplicity – you don't need to be a chef to make a delicious meal from scratch.
Other countries to add to the spicy food travel menu are gems like Ethiopia. Cayenne pepper is often a familiar substitute for dinner ideas that include the key ingredient of an Ethiopian recipe, the Berbere mix. This is a spice mixture, including chilli peppers, garlic, ginger, basil and rue, that creates an authentic taste to the traditional food of Ethiopia. Fill the room and your senses with this exotic spice that you can batter your chicken with, or sprinkle over the entire meal. Try it with Ethiopia's famed Injera flatbread (also known as the "spoon" for lentil, bean, meat, and vegetable sauces piled on top) for an authentic cultural experience!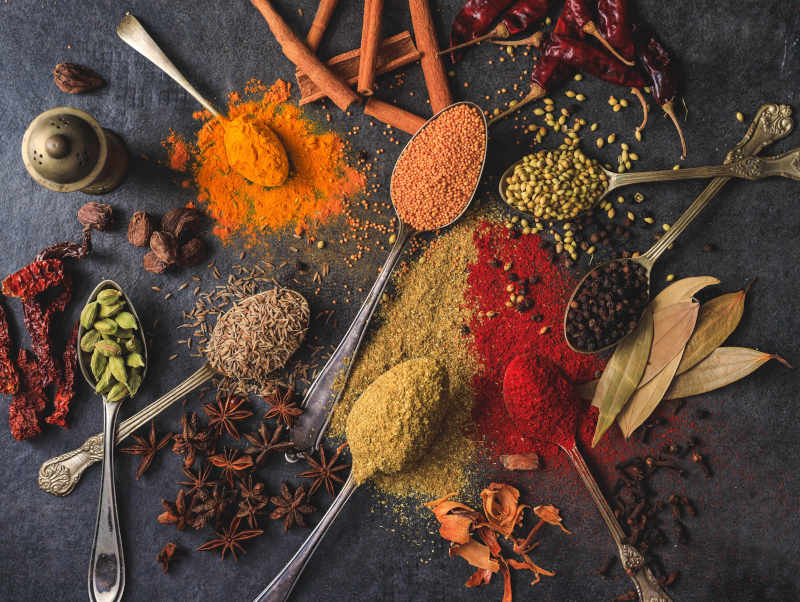 Soups on the side
If you like to step up your cooking skills with a multi-course meal, a soup starter will prepare your taste buds before introducing the mains. The Wild West boasts a mixture of beans, lamb and other meaty delicacies. The ultimate in French-Canadian comfort food is split peas soup and is well known for its smoked ham and spectacular taste. This dinner idea gives you the comfort of the classic pea soup but blends it with traditional French food culture.
A creamy mix stays top of the ranks as it's rich aroma softens the ingredients and gives a harmonious taste to every dish. Everyone knows about Iceland's natural beauty with cascading waterfalls and illuminant sky, but most people don't have a clue what to expect when it comes to traditional food. Try some of Iceland's decadent langoustine soup that will tickle your palate with langoustine shells, cream and curry powder. This dish found its origin within the ocean surroundings of Iceland and we bet you'd love to get your spoon into a bowl of this.
Moving down south, you can keep it local by experimenting with a creamy South African biltong soup made to your taste. Popular additions to this soup are rosemary, cheddar cheese and nutmeg to keep the familiar South African memory. Basically, this traditional food dish gives your cooking skills free rein and allows you to add and experiment as you wish, as long as you remember the main ingredient!
Pizza and pasta perfection
How can we not start off with the ever famous Italia if we're talking about pizza and pasta as dinner ideas? But do you know what a real authentic pizza looks like? Most are only familiar with the western version. However, if you ever find yourself in the middle of historic Italy, you'll see the traditional food dish has a thin base and mozzarella cheese – a lot of it! The toppings on the pizza are where the magic happens. Traditionally, pizza toppings are simplistic and are representative of the tricolour Italian flag: fresh basil, mozzarella and tomato sauce (green, white and red). In contemporary cuisine, however, the scope of pizza toppings has no limits, with inspiration from around the world leading to experimentation with innovative flavours and ingredients.
Although pizza and pasta are an Italian speciality, the United States is just as popular for exceptional pasta dishes. Besides the traditional spaghetti dishes, upgrade your pasta night by swapping ravioli for plain pasta. Ravioli offers a variety of vegetarian or meaty options. The recipes are easy to medium as there is not much to add besides the delicious fillings. This dish is a popular vegetarian option as well, as you can easily cook up a winning dinner with basil, ricotta, some almonds and spinach. Bellissimo!
Meat me at the dinner table
The inevitable "ons gaan nou braai" slogan introduces you to the meat haven of South African culture. Famous for its traditional food, what is South Africa without the boerewors spices that permeate through neighbourhood windows? As much as the well-known boerewors roll with chakalaka and a coleslaw salad is hard to resist, try out one of South Africa's best braai snacks, the traditional food dish, skilpadjies. This recipe is easy and authentic with lamb's liver wrapped in caul fat and braaied to perfection. For a more contemporary twist to the traditional recipe, add some camembert cheese, nuts and figs to the mix as a stuffing.
Sliding up the west coast from South Africa to Spain, we find one of the best recipes from a rich, exciting and vibrant culture. Paella is perhaps the most famous Spanish dish of all the traditional food. Authentic paella originates from the region around Valencia and comes in two varieties: Paella Valenciana with rabbit and chicken; and seafood paella. The saffron spice gives the rice its colour, and the base should be left to crisp into a mouth-watering black crust, called the socarrat. This meal is traditionally eaten at lunchtime, but is just as satisfying as a dinner recipe.
For the sweet tooth
A delicious dessert is one of the finest rewards for a recipe as it plays on your cooking skills, but also challenges your baking expertise. Therefore, dessert is also usually known to be more difficult to make.
Put on your chef hat and take on the ever-so-sweet baklava recipe of your choice. The neighbouring countries of Greece and Turkey know its traditional food best and the baklava is as good as it gets. Classic baklava involves honey, filo and ground nuts to mix between the crunch of the layered phyllo dough.
Calling on your majesty, the traditional banoffee pie is home to England! This easy-peasy pie recipe of banana, toffee and caramel is whipped and laid out in any homemade crust. To add a twist to this traditional food dish, add some coffee and chocolate when mixing the pie filling together.
For an equally delicious baking alternative, in the upper western corner, the Canadian Nanaimo bar gets its name from the city of Nanaimo in British Columbia. The simple dessert requires no baking – it's a wafer crumb crust layered with custard-flavoured butter icing and topped with melted chocolate. So indulgent!
If you're looking for something more exotic, the Om Ali recipe from Egypt will not disappoint. This dessert is the Egyptian version of American bread pudding. It is made with puff pastry, milk, sugar, vanilla, raisins, coconut flakes, and a variety of nuts.
Do you enjoy living on the wild-side of culinary experimentation? Let us know in the comment section what your favourite recipe is and what culture it comes from.
---
Also read: