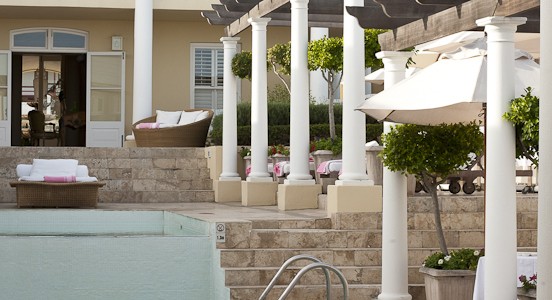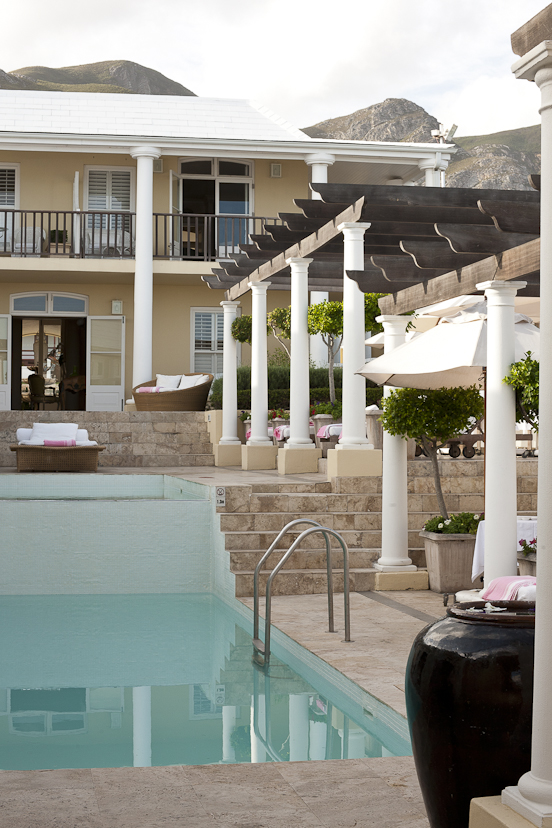 Image credit: Mark Peddle
If a visit to Hermanus is on your Cape Town To Do List (and it should be, if for no other reason than for the absolutely stunning ocean drive to get there) then might I suggest you stay at Birkenhead House? It is, quite simply, the most delightful place in Hermanus, and one of the most relaxing and beautiful places I've had the pleasure to stay at…
This is partly because of its location. Right on the ocean, with panoramic views out over the beach, the sea, and the whales that call Hermanus home in season (generally between August and November), the whole house is built with the ocean in mind. That means that the rooms all have either giant windows looking out over the sea, or wide wrap-around verandahs where you can lounge on fabulously comfortable chairs and chaise longues and soak up the view.
The rooms themselves are sumptuous: huge and airy, with beautiful furnishings and enormous bathrooms, they feel instantly like home (if your home happened to be beautifully put together and deeply luxurious). Birkenhead House has an all-inclusive policy, which means that all your drinks and snacks in the room (minibar included), afternoon coffees and all your drinks at dinner are part of the deal. Sip a sundowner on the verandah or next to the roaring fire, enjoy a few glasses of superb South African wine at dinner, or celebrate with a glass of bubbly – it's all on the house.
But it's not the drinks you'll remember from a night at Birkenhead House: it's the food, and the people, and the beautiful surroundings. Each dish is superbly put together, the service is impeccable, and it's pretty unforgettable sitting on the edge of the ocean as you eat it. In short, this is the kind of place where memories are made. Even if you only have 24 hours to make them.