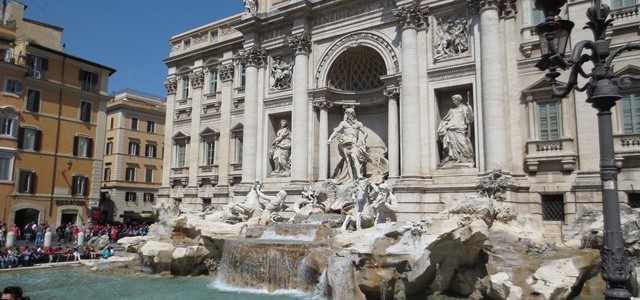 My best friend and I travelled to Rome in April and spent 3 and half days on an adventure through this most glorious Italian city.
Day 1:
We started with a stroll from our hotel to the Trevi Fountain. We actually didn't realise how close we were to one of Rome's most popular sights and ended up stumbling upon it, like some kind of serendipitous find. When you're there, don't worry if it feels as if you're staring at the fountain for what seems like forever, it is just so beautiful and spellbinding! There will be plenty of tourists but it's worth jostling your way to the front so you can see the beautiful blue colour of the water. Oh, and you must visit the Trevi Fountain at night and don't forget to throw a coin in and make a wish… apparently this guarantees your return to Rome… I sure hope so.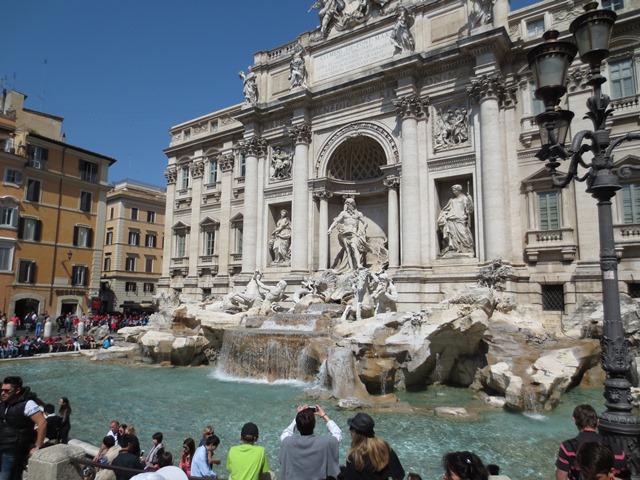 From the Trevi Fountain we walked down one of the roads that leads away from the fountain and had our first authentic Italian pizza lunch. After lunch we headed to Via del Corso – one of Rome's famous shopping streets. As it goes in Rome, we discovered a side street that had a little market with stalls selling all manner of keepsakes. Next was Via del Condotti which is home to some of the world's famous fashion brands.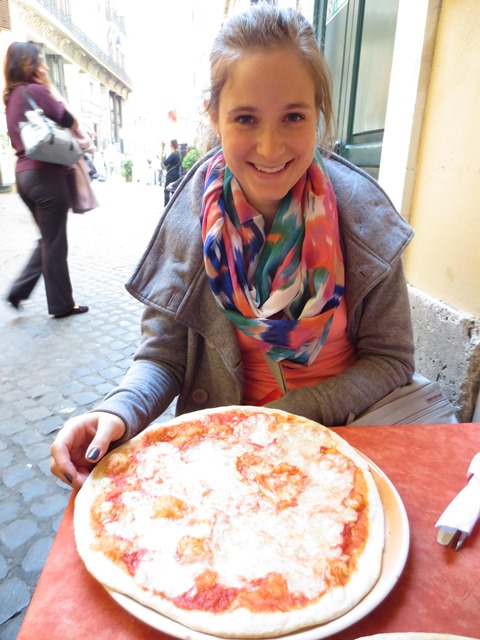 Walking towards the Piazza de Spagna and the Spanish Steps is a sight in itself. Take some time at the fountain there, and then take a slow walk up all the steps. If you're there in July it will be sweltering but still well worth the walk to the top. Don't be too perturbed by the people selling their wares, which consist mostly of fake handbags and sunglasses, and don't be afraid to bargain if you see something you like. At the top of the stairs is the Trinità dei Monti Church.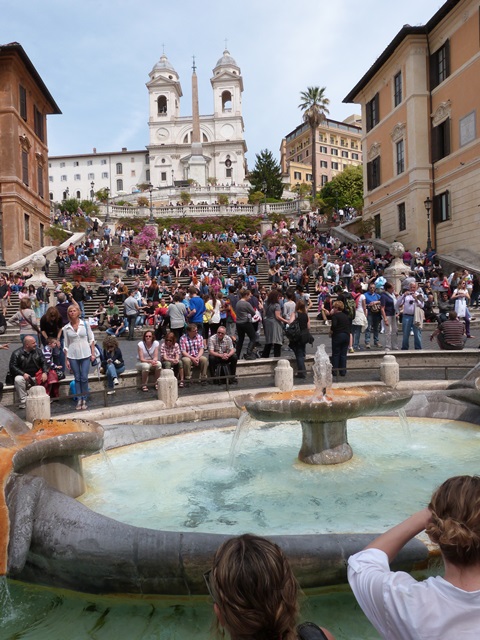 After all this sightseeing we had to rush back to our hotel as we each bought a painting from a local artist at the top of the Spanish Steps and we wanted to get it to a safe place. At the hotel we took the opportunity to have a brief siesta before walking back down Via del Corso all the way to Piazza del Popolo. You might want to avoid the flower sellers looking to make a quick buck out of unsuspecting tourists. While their intentions are good, most visitors probably don't need the red roses and lighter wallet.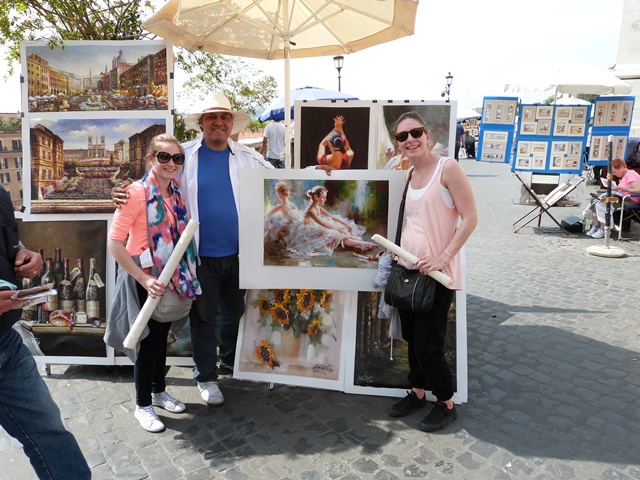 The steps of the small fountain towards the back of the piazza are a good place to kick back and do some people watching – lookout for the 2 churches on the square. If you're facing Via del Corso, on either side are two churches which were built to be duplicates of each other… but… see if you can spot the difference.
After our first hectic day in the Eternal City it was time to take a leisurely saunter back down Via del Corso to our hotel where we had a scrumptious dinner at the restaurant.
Day 2:
We woke up early, had a hearty breakfast and walked to the Vatican (this took about 50 minutes or so from our hotel – Trevi B&B Roma). If you get to the Vatican early enough the queue moves quickly and you can ignore all the people trying to sell you guided tours as you walk towards the ecclesiastical state in the centre of Rome. You can walk freely through St. Peter's but keep in mind that you aren't allowed to wear shorts inside, so put a long skirt in your day pack which you can pop over your shorts while you are inside. From St. Peter's you can walk back out and around the Vatican walls into the Vatican Museum. It was very full when we were there and we moved like cattle all squished together to get to the main attraction – the Sistine Chapel. There is a shorter walk inside the museum to get to the Chapel, or you can do the longer walk which will allow you to see more of the museum. Just be careful because once we left the Chapel we were back by St. Peter's and you can't re-enter the museum from there.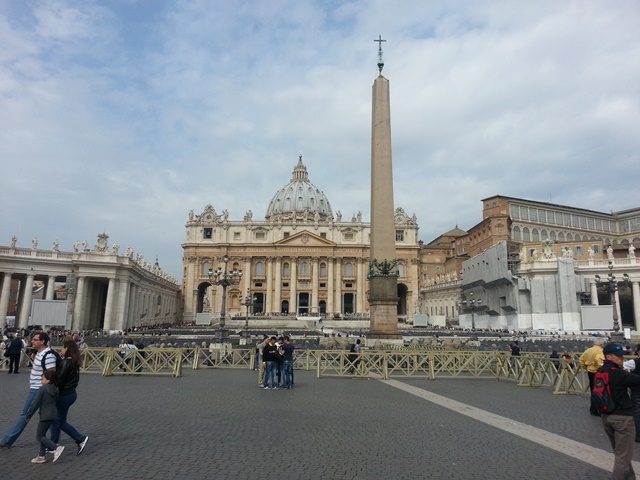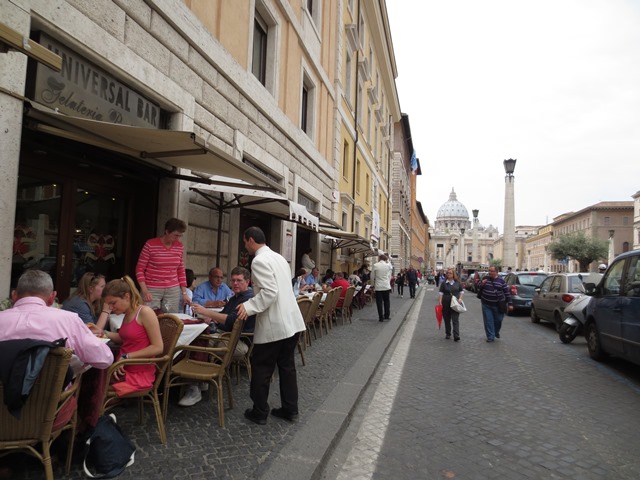 A walk down Via della Conciliazione, the road leading away from the Vatican, lead us to another lunch spot which had a gorgeous view of the Basilica. It was here that my friend and I were treated to a 'Ciao Bella' from the waiter. Those words, when not expected are beautiful! After lunch we made our way to Castel Saint Angelo and across the beautiful Ponte St Angelo Bridge. From there we went to Piazza Navona and stopped for some genuine Italian Gelato. Next up was a walk to Piazza della Rotonda and the Pantheon – one of Rome's oldest and best preserved historical attractions.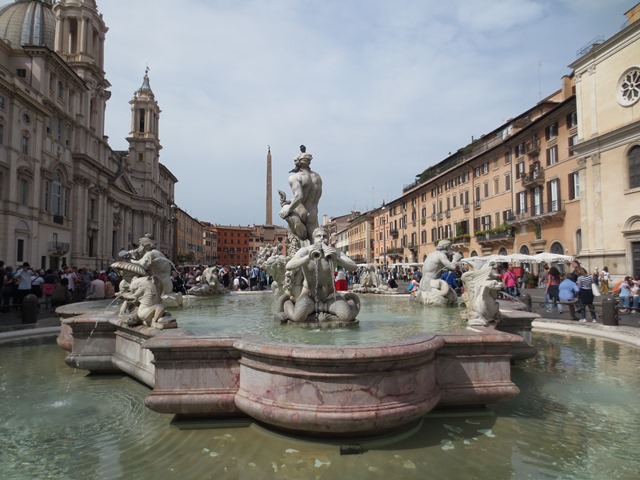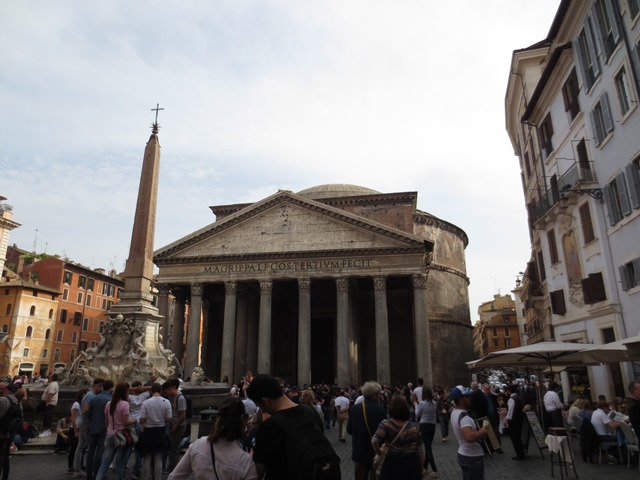 Day 3:
Our third day in Rome saw us setting off for one of the Eternal City's most iconic sights – the Colosseum. I recommend combining a visit to the Colosseum with a tour of the Roman Forum where you will see many ancient ruins. This tour is so popular it's been nicknamed the 'Caesar Shuffle'.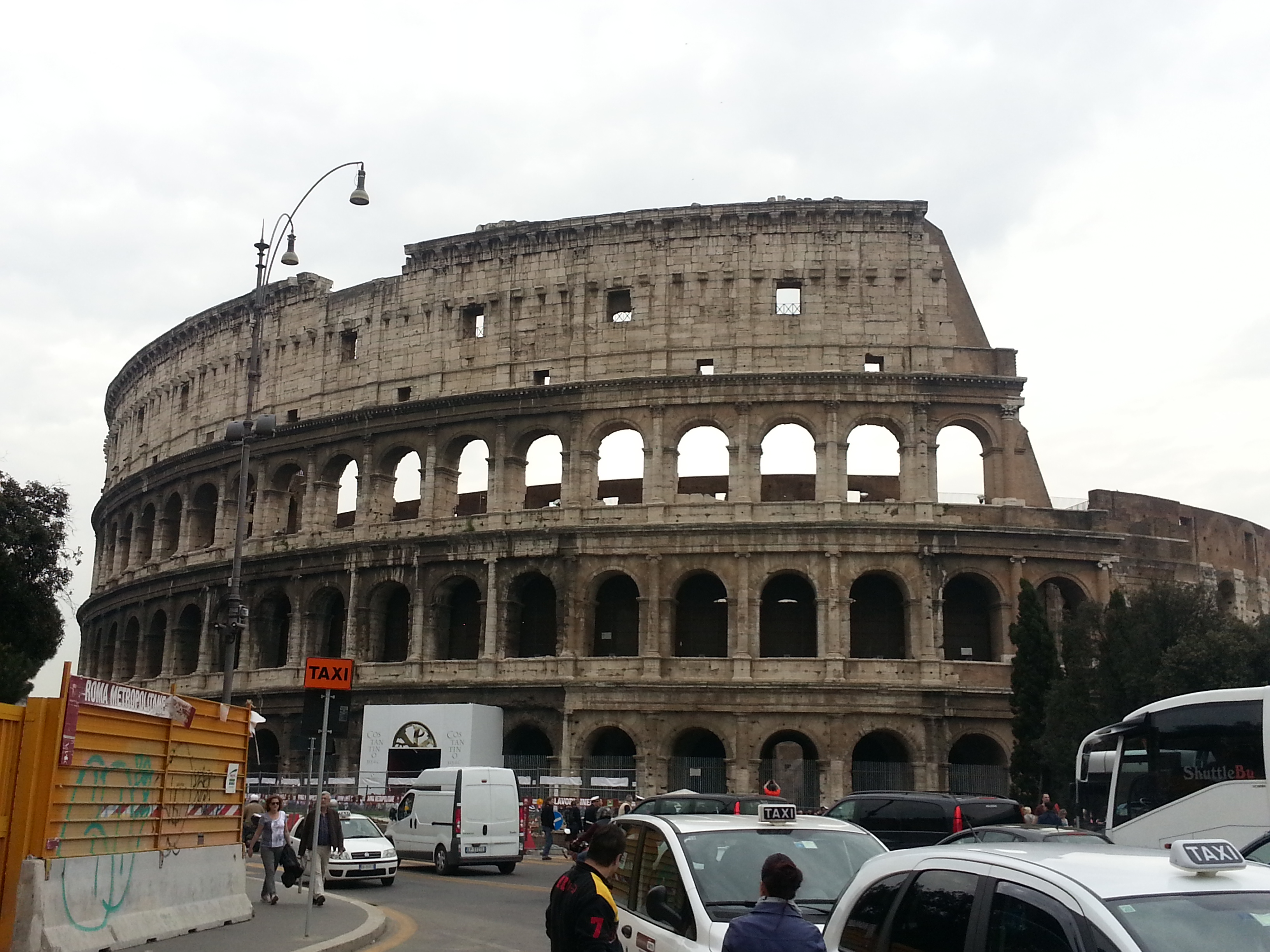 Unfortunately the queue for the Colosseum was very long and it started to rain as we got inside. I advise getting a guided tour (from the Colosseum staff or other reputable company), as you will learn all the interesting details and a guided tour gets you access to the dungeons at the Colosseum.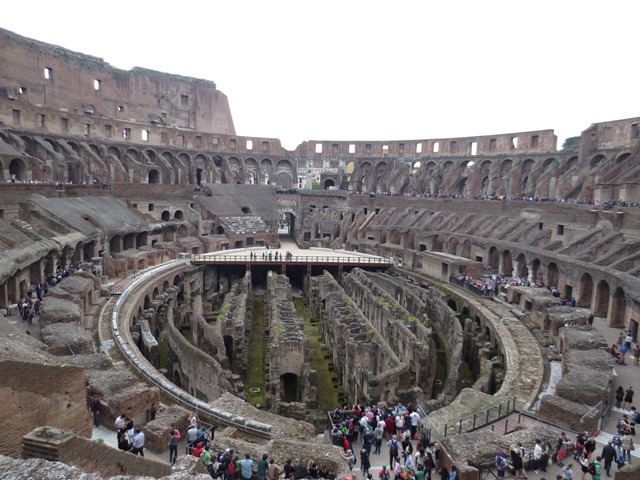 Next on our itinerary was Piazza Barberini. The square was being renovated so we decided to see Piazza della Repubblica, but ended up back at Piazza Barberini – this was the only time we got lost in Rome but that's just part and parcel of a self-guided tour of the Eternal City. Briefly losing our way meant we got to see Quattro Fontana – a street corner with a fountain on each building facing the street – amazing! We eventually found Piazza della Repubblica (there is a little market at the end) and then walked back to our hotel via the Quirinale.
Day 4:
On our last day in Rome we took a walk to the Campo de' Fiori – an amazing fresh produce and flower market…you've never seen fruit and veg like this before!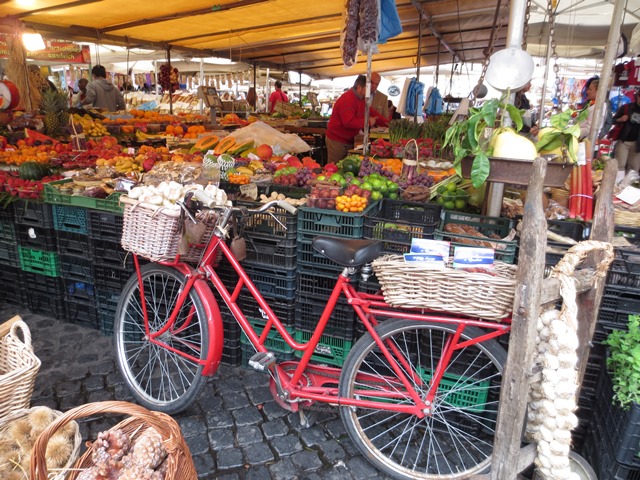 Final Rome Travel Tips
I would recommend having dinner at one of the restaurants near your hotel; guaranteed there will be plenty to choose from if you're staying in and around the centre of Rome. Other nice places to go to at night are Campo de' Fiori and the Trastevere area where most shops only close at about 9 – 10pm in the evening.
I didn't get to go, but I've been told that Villa Borghese gardens are a must in the evening for the spectacular views over Rome, as well as the old Jewish quarter.
While my trip to Rome might sound like a lot of walking, the major sights are relatively close to each other. We mainly kept to main roads but it is nice to wonder off the beaten track sometimes, as when you are walking in Rome, you're guaranteed to find something extraordinary around every corner.
Rome photos by Lori Berelowitz.