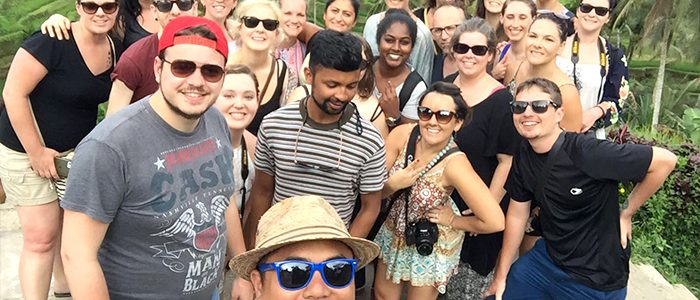 We know that epic adventures can appear to be slightly intimidating at first glance but sometimes you just have to take a leap and we're promising you that you won't regret it!
Ever had that awkwardly strong feeling of want or need after someone's just told you about their amazing trip or holiday experience? In contemporary terms, it's called FOMO (fear of missing out)!
Here's how not to fall victim to this cunning condition:
Firstly, read the exciting experiences below, find your favourite, book a Topdeck trip with Travelstart, tell all your friends about it—then repeat.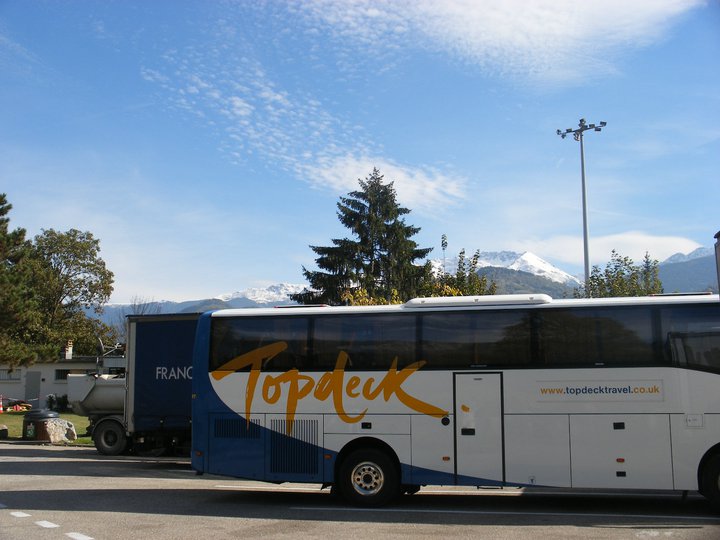 What our travel experts think about Topdeck trips:
Topdeck epic trips for 18 to 39-year olds.
Mia Seaton Travelbar Consultant
Where did Topdeck & Travelstart take you?
Europe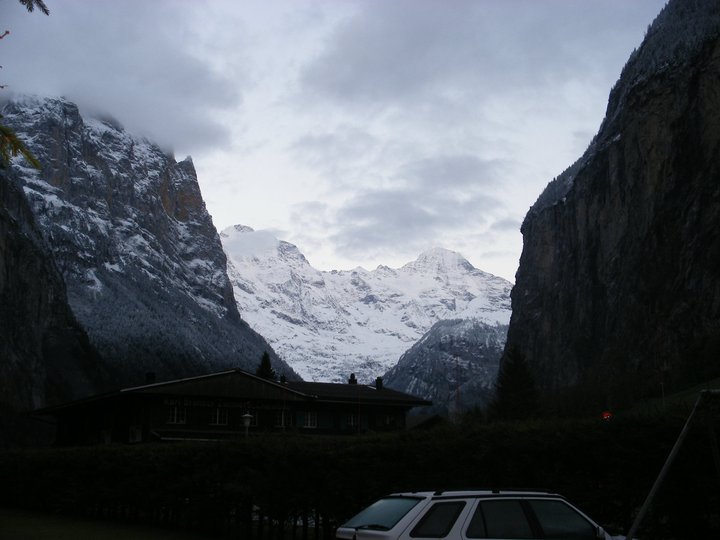 What stood out for you?
The little log cabins in Switzerland, the cobbled streets of Avignon, and the beauty of Barcelona.
What did you eat / drink?
Lots of wine 🙂 The food that Topdeck catered for was incredible. When exploring out into the cities, lots of pastries, pizzas and pastas.
Value for money?
100% – What you get on Topdeck is such good value for money. You would not be able to get the same standard of accommodation for the price that you pay for the tour. All hotels were very well located, and modern. The coaches are comfortable, and have a homely feel.
Top sites to look out for?
Paris – enough said. Switzerland – flying cows (not a word of a lie) they transport the cows from the high pastures with a helicopter, but the Jungfrau is exquisite.
Avignon – the cobbled streets – you will get swept up into the Parisian flair.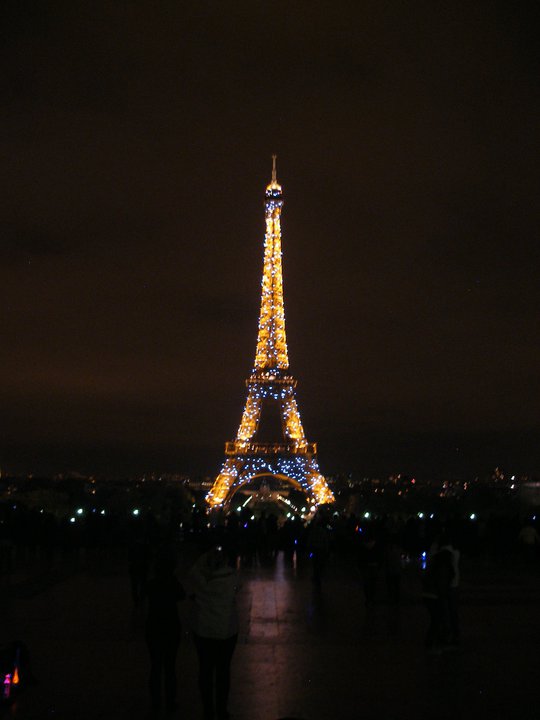 Barcelona – La Sagrada Familia Basilica, any Gaudi inspired (you will find a lot). A flamico show off Las Ramblas
Any last words…
This trip will inspire your soul. The history, the culture and the people are just fantastic. You will gather all the sights and smells that Europe has to offer, and feel that you have been away for much longer than just 9 days. From crossing the border from France to Switzerland, we were encountered with a light dusting of snow falling gracefully around the coach, to the lights and dancing of the Moulin Rouge. Topdeck trips are not a must, they are a need – a need for adventure, exploration and fun.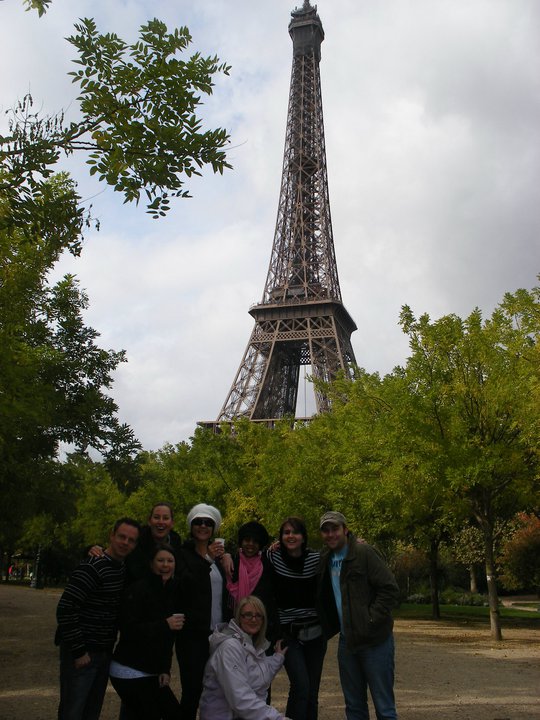 Ramona Beukes, Direct sales team
Where did Topdeck & Travelstart take you?
Vietnam
What stood out for you?
You weren't forced to do anything you didn't want to. It wasn't like a typical coach tour that I have heard so much about, where you are dragged in a bus all over the place. You had loads of free time but the guide, who was a local guide, showed you places to explore and visit to give you the experience of the city if you wanted to.
What did you eat / drink?
Local foods and beer. "When in Rome, do as the Romans do". Why would you want to have McDonald's or sit at a European restaurant when you are in an amazing place like Vietnam, you may as well have stayed home! I did however not explore or was gutsy enough to try their delicacies but it was great to explore and see what the locals ate.
Value for money?
The accommodation was top notch and I am a bit of snob and have been spoilt when travelling. You hear 18 to 39 and you think, oh dear, we are going to sleep in a dorm and already prepare yourself for the worst. However, I was pleasantly surprised that all the hotels we stayed in were amazing, centrally located, from the rooms to the views and even the dorms where I shared with three other girls only were so much better than expected. I would give the accommodation 11 out of 10!
Top sites to look out for?
Every place we went to was unique and different in its own way so it will be very difficult to choose a top site. The temples were gorgeous as I like architecture and old places so if I had to choose that would be it for me.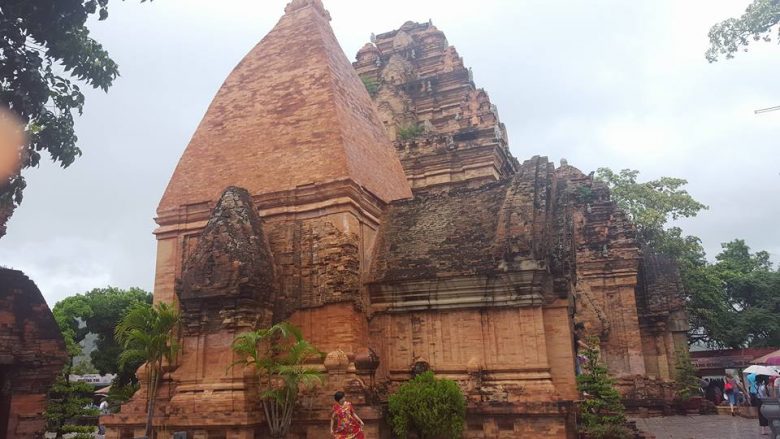 Any last words…
It's really the best way to travel, to have someone take you to all the must-see places without having to worry and stress and plan it out for yourself. You don't have to be scared of missing anything that you may miss when trying to do a trip like this on your own. You travel around from place to place and not once do you worry about your luggage, it magically appears in your room wherever you stay. There are no queues to stand in to visit sites and you get the full history and experience and it feels as if you were there when it really happens as the guides are so passionate about what they do and they do not leave any detail out when telling you a story. I never ever in my life thought about taking an organized trip but this was definitely the way to go and I would do it again in a heartbeat. One of the best decisions I made to go on a Topdeck trip.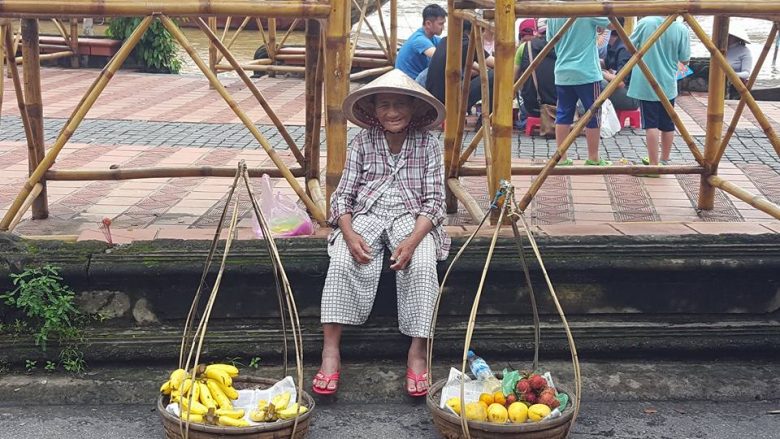 Erik Dedekind, Travelbar Team Leader
Where did Topdeck & Travelstart take you?
Europe, USA and Vietnam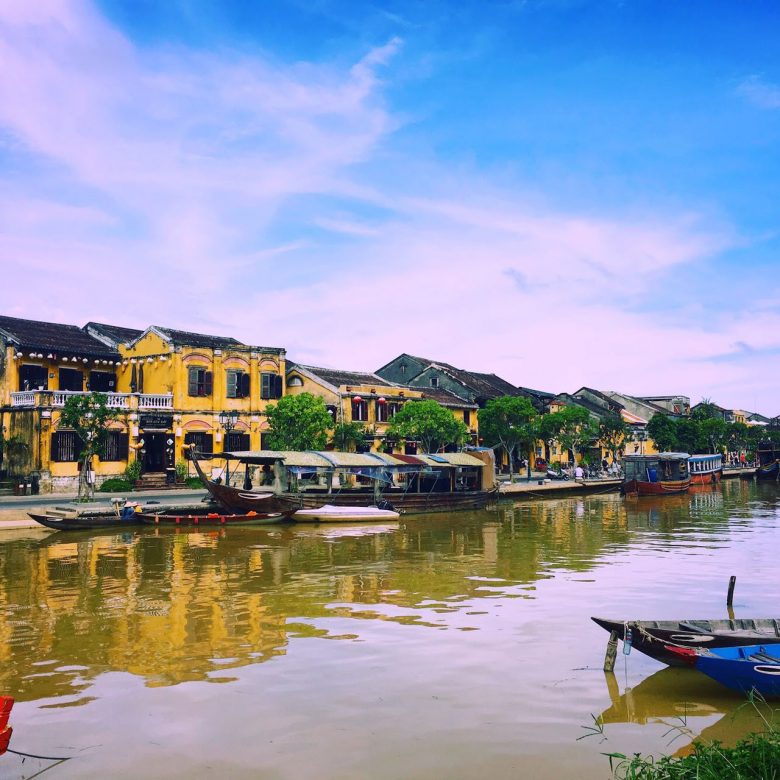 What stood out for you?
The consistency, service and value for money
What did you eat / drink?
Ate everything: they were accommodating with my vegetarian meals.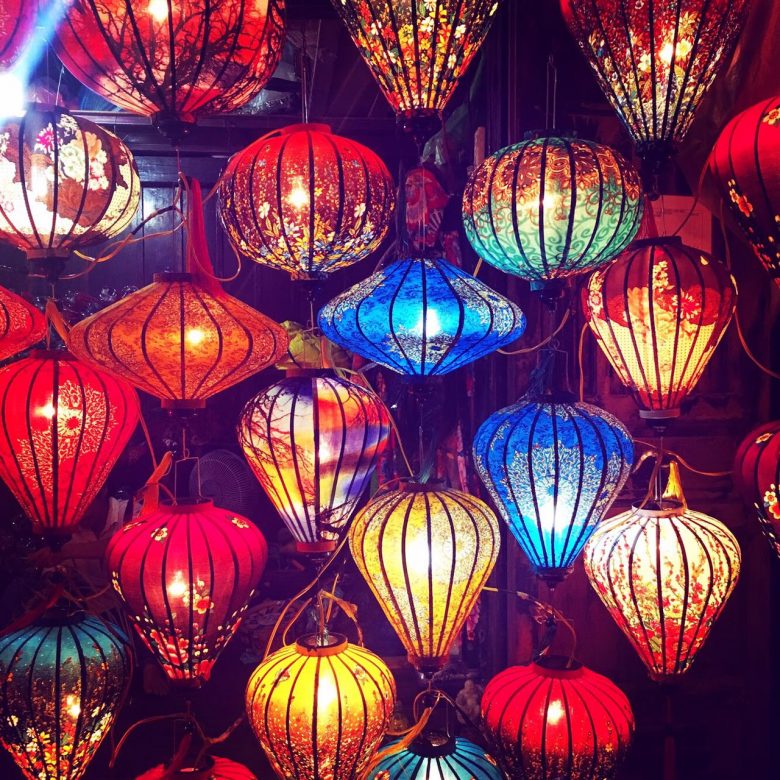 Value for money?
Great value for money, accommodation was always better than expected. Lots of meals and surprise treats.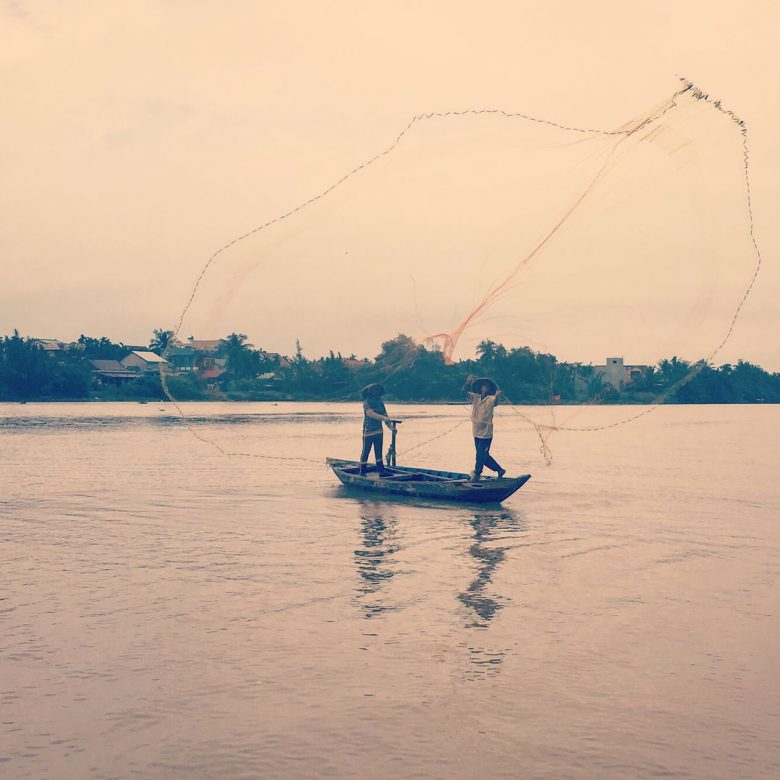 Any last words…
I'd recommend Topdeck because everything is taken care of. On arrival at hotel, room keys are immediately given with no delays. No queues at sites and attractions. Restaurant and hotel staff treat you as a premium guest and the trip leader knows the best places for partying or relaxing!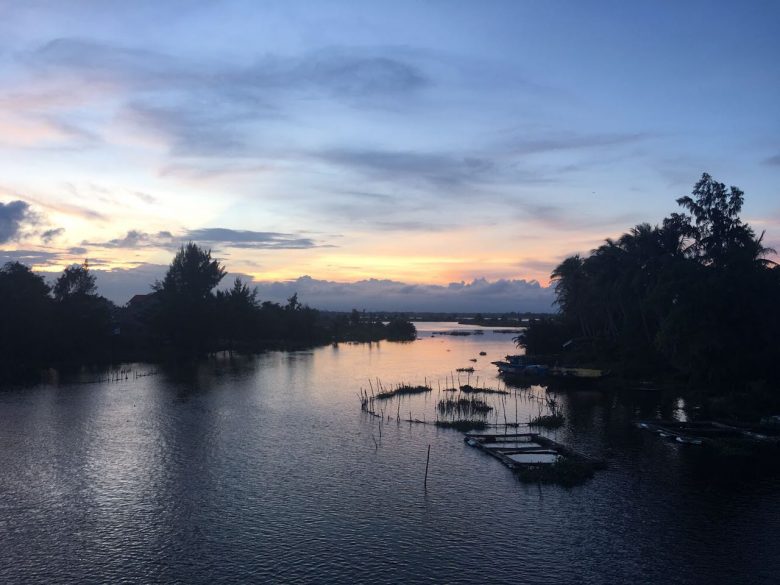 Kirsty Henderson, Sales Consultant, Travelbar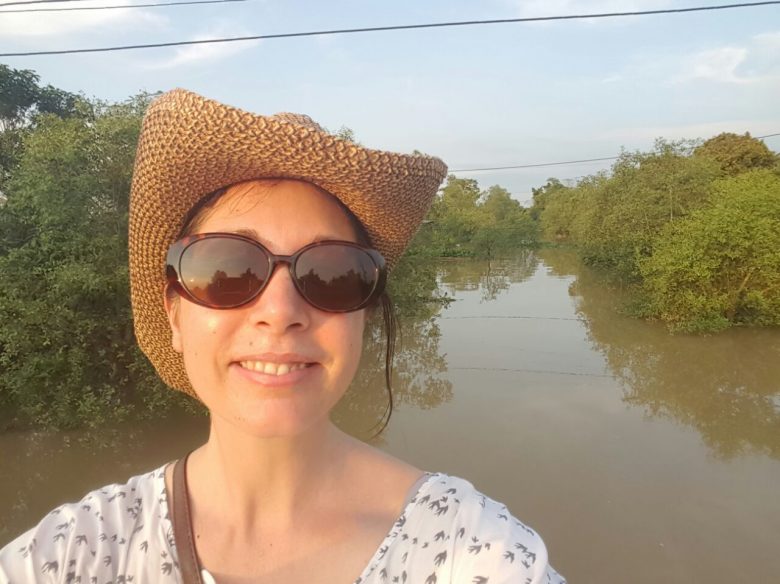 Where did Topdeck & Travelstart take you?
I did a Vietnam Uncovered trip which took me to Saigon, the Mekong Delta, Nha Trang, Hoi An, Hue, Hanoi and Halong Bay.
What stood out for you?
Vietnam is an incredible country; the people are genuinely friendly and hospitable. The whole trip was amazing, but I fell in love with Halong Bay and Hoi An which I enjoyed the most.
What did you eat / drink?
Vietnam is all about street food and this was where our guide was amazing. He would take us into little hole-in-the-wall places, full to the brim with locals which only served one specialty dish. Every time we ate was an experience and I got to try some really amazing food. I enjoyed the local tea and beer, and especially loved the fresh juices in the street.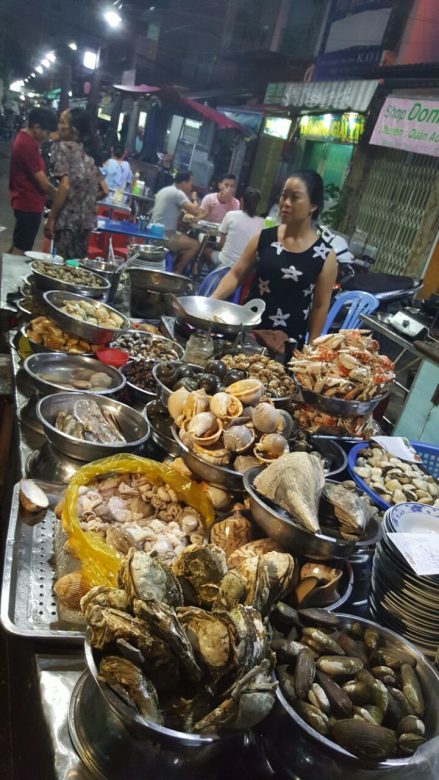 Value for money?
Top Deck is a youth tour product so I initially thought the accommodation would be a bit basic, but I was pleasantly surprised as every hotel was of good quality and in a great location. The cruise on Halong Bay that we took was a personal highlight and offers incredible value for money. We did a lot of travelling via coach and plane and I found everything was well organised and comfortable.
Top sites to look out for?
In Halong Bay, I took a sea plane flight over the bay and it really was an incredibly beautiful experience, especially kayaking in the bay. In Hoi An, I did another optional extra which was a cooking class; the whole group did it together and it was so much fun. Now I can cook some Vietnamese dishes at home. I also had some clothes tailor made in Hoi An, they even tailor make shoes! I saw these incredible people making beautiful quality three-piece suits in a day, like magical elves, it still blows my mind the quality and quantity they produced.
Any last words…
I believe Topdeck is a great option to choose; they planned an amazing itinerary and offer the best local guides which I think makes the experience unique and authentic. I had never done an organised tour before and found that having all the planning and organising taken care of by the Topdeck team made the journey very relaxing. There is so much to see and do in Vietnam that I hope to return soon.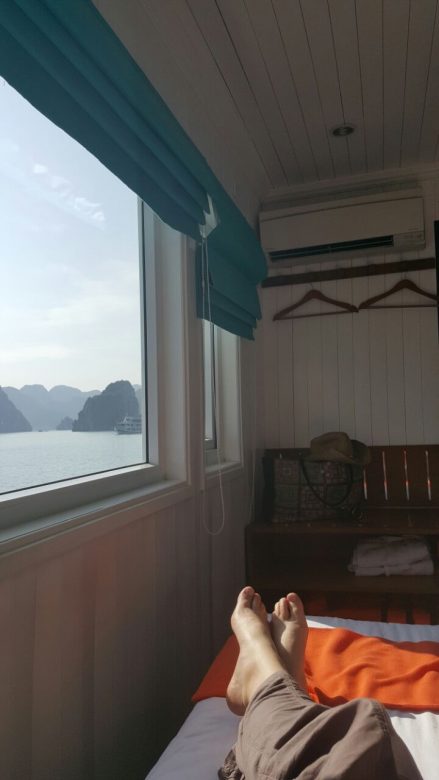 Kate Bryant, Social Media Strategist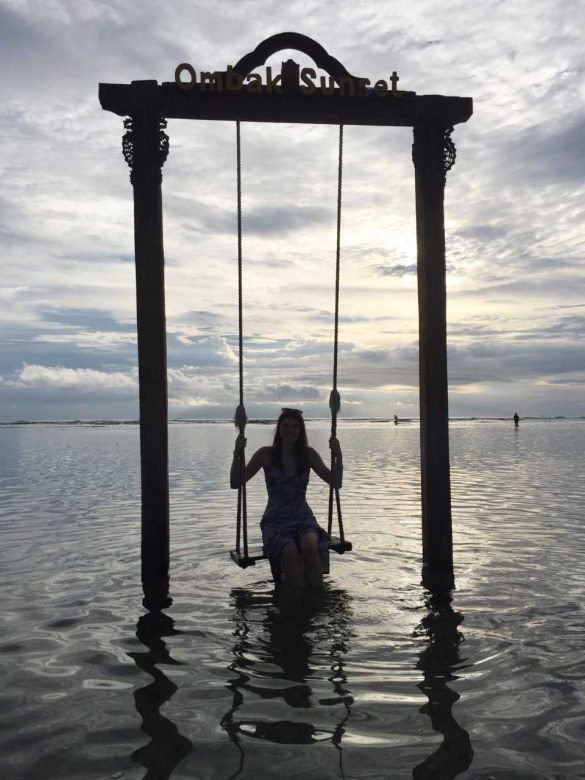 Where did Topdeck & Travelstart take you?
Bali
What stood out for you?
Swimming with turtles, exploring temples in Ubud and paddling around Gili T at sunset – all with new friends who soon felt like family.
What did you eat / drink?
Bintang beer! Delicious local food – like fried rice and chicken satay dipped in peanut sauce – from the hotels, markets and beach-front restaurants.
Value for money?
Definitely! We stayed in ocean-facing 4-star hotels complete with multiple swimming pools and hammocks to laze in – absolute luxury!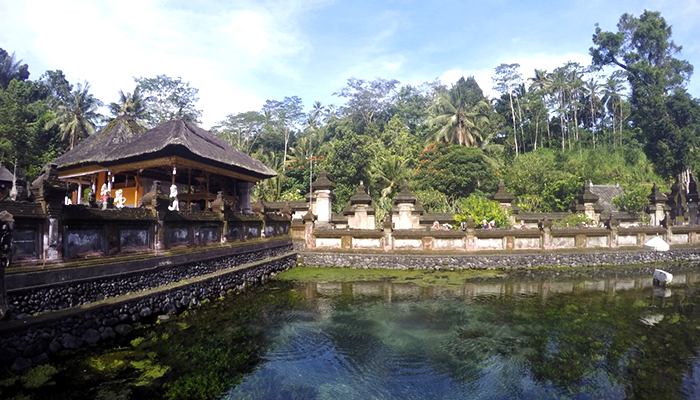 Top sites to look out for?
– Tirta Empul water temple near Ubud
– Sprawling rice paddies in and around Ubud
– Sunset swings on the west side of Gili T
– Mount Batur – Bali's only active volcano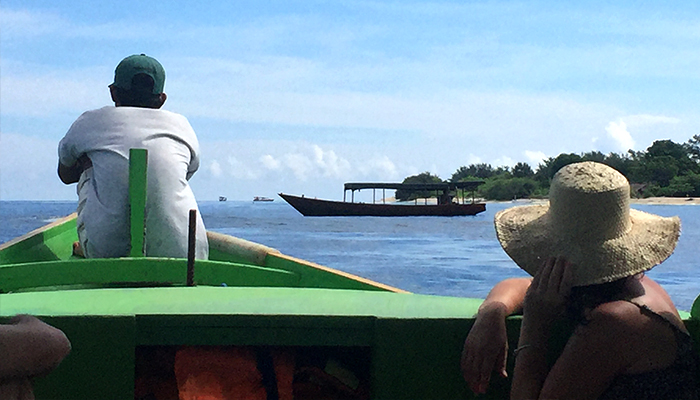 Any last words…
Looking for an affordable and hassle-free island holiday, top notch accommodation spent with an unforgettable group of like-minded people? Topdeck Bali Hopper is your answer. I would go back in a heartbeat.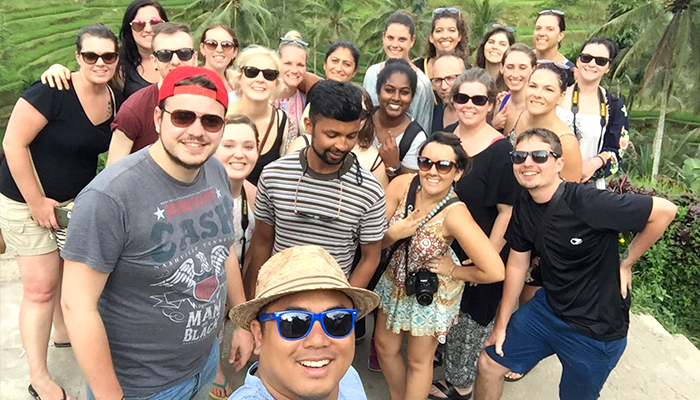 Don't miss out on these exciting adventure trips plus, Topdeck has 65 more trips on sale. Miss this and miss out forever—contact our travel experts to get one-on-one travel information or for assistance with booking your next epic trip!