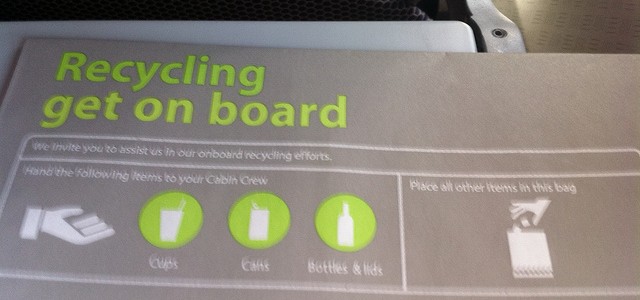 Carbon emissions from large aircraft and airports have a huge impact on the environment. Here are a few eco-friendly travel tips for our environmentally conscious readers that want to offset their carbon footprint when they travel.
If you must fly then try to find a direct flight to your destination – the most harmful carbon emissions occur during take-off and landing
Use public transport where possible or better yet a bicycle. In Copenhagen they'll loan you a bike for free!
Look for environmentally conscious hotels that use renewable energy. The mountain eco-lodge in Norway has its own micro-hydro plant to power the heated pool and ski lift
Reuse disposable items such as water bottles and plastic bags. Request that the hotel not change your sheets and towels everyday (this cuts down in water usage) and when you leave your hotel room make sure to turn off the heat or AC.
How to Reduce Carbon Emissions when you Book your Ticket
Some airlines offer you the option to offset your carbon emissions when you book flights. For a nominal fee you will be able to put some good back into the environment by paying a little extra money when you pay for your flight.
Also known as the carbon neutral flight, airlines that offer the option of paying a little extra in order to 'travel green' will usually invest the proceedings into some sort of green initiative project such as planting trees.
The Environment and the A380
The A380 – the largest commercial aircraft ever to grace the skies. It's one of mankind's biggest engineering feats but surely it must be a complete danger to the environment?
You'll be interested to know that while the A380 is one of the largest airplanes ever, it is also one of the most fuel efficient. It uses just 3 litres of fuel per passenger per 100km making it the choice aircraft for travellers looking to reduce their carbon emissions when they fly.
Photo from Sweet One on Flickr