Ever dreamt of swapping your drill sergeant alarm for waking to the sun's soothing rays streaming across your pillow? Kicking off your shoes and slotting on sandals? I know I did. I'd slog out my nine to five, day dreaming on a sunlit slither peeking above my brick building view. My fingers may have been locked in a neverending tap dance clicking across the keyboard, but my mind was free, always roaming far away.
Then, one day, my body caught up with my mind. I kicked the corporate bucket, fled from the gathering grips of yet another icy Cape Town winter and flew to Bali to work as a teacher.
Two months on and my life is simpler, my soul rejuvenated and my daily cuppa caffeine has been replaced with fresh coconut water. Banishing my fears and breaking free of my comfort zone was the best gift I've ever given myself! And I'm here to help you do the same. Feel the island life calling your name? Here's all you need to know about making your move to Bali.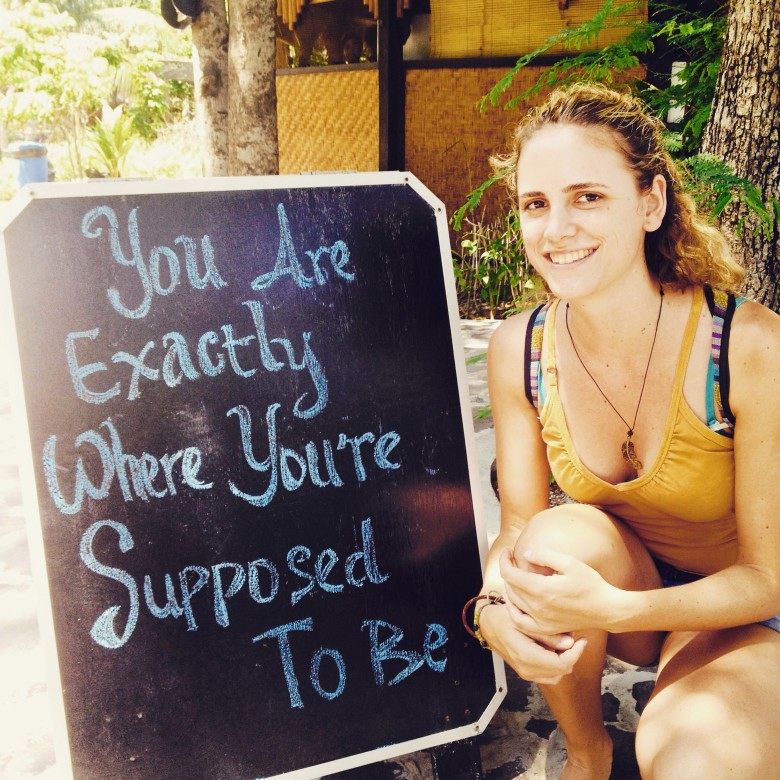 Visa and flights
With it's prominent position at the tip of the African continent, South Africa tends to be located a bit far from most popular destinations. But, although Bali may seem a lot more than a mere pebble's throw away, it's neither too difficult nor too costly to get there. For example, a flight from Johannesburg, connecting in Hong Kong then through to Denpasar, will cost about R14 000 return. But, if you are like me, then a single ticket in your pocket is all you need!
With the recent rise of the digital nomad culture, many people can now choose to work from anywhere in the world. All you need is fast wifi and a comfortable seat of choice, beachside bean bag or hammock anyone? If you do plan to make your migration to Bali a permanent one, and will be looking to earn money while you are there, it is best to apply for a KITAS visa. Or, if you are simply going to check it out, with a few meetings or observations along the way, then a 60 Day Business Visa will suffice.  Alternatively, if you are just going for a jol, then you can buy a 30 Day Visitor on Arrival Visa when you land in Denpasar.
Where to stay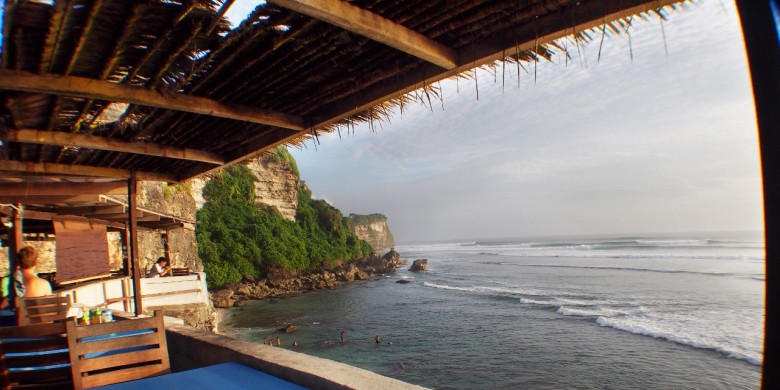 Bali may be a small island (extending less than 150km at its widest point), but it is an island as diverse in its offerings as South Africa is a melting pot of culture. Choosing where to stay depends entirely on what experience you are after. Here's a quick lowdown on three of the most wellknown spots.
Ubud
Ubud is known for its quirky esoteric shops and abundance of yoga studios. Many a pilgrim has trod its cobbled streets and meditated within its midst, searching for a deeper meaning to life. The lush inland town, surrounded by terraced rice paddies and tropical jungles with monkeys traversing the treetops, has become a mecca for hippies and hermits alike. Warungs (translated to "little shops") with nourishing organic and vegan delights, line the streets, some operating purely on trust based payment just stash your cash into a jar before you depart. Popularized by "Eat Pray Love", the town is home to throngs of trustafarians, so if this isn't your vibe you may want to consider setting up shack elsewhere on the island.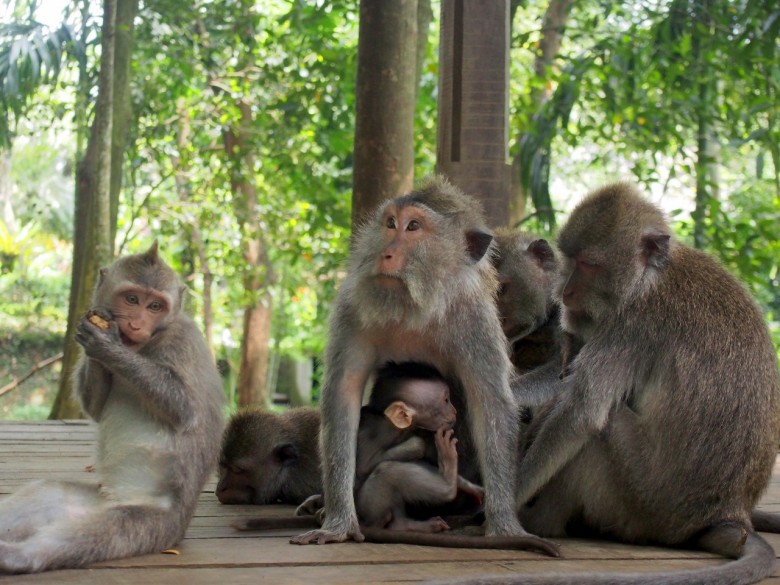 The Bukit
If you're searching for a surfer's paradise, then The Bukit is your treasure. Jungled cliff faces gaze down on a panoramic vista of turquoise ocean. White sandy beaches follow the trail of the warm tropical oceans. And surfer's boards glint in the setting sun's rays. You can stay in your own wooden bungalow with ocean view balcony at Bingin Beach for about R150 per person per night. Spend your day surfing or tanning, have an authentic Balinese massage, why not? It's only R60. And end your day with a fresh seafood braai, your toes buried in the sand. Long term rentals are also pretty affordable. But, if you are working in Denpasar, be ready for a bit of a commute.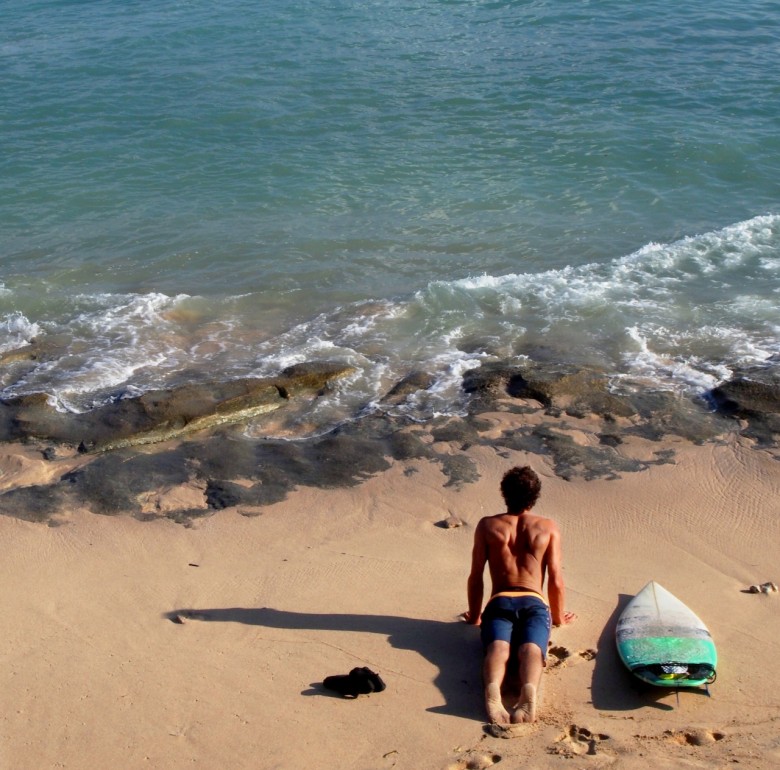 Kuta
If the hustle and bustle of a busy night life is right up your party central alley, then Kuta is absolutely buzzing. Bars and clubs own the sprawled out streets and beanbags line the beach. Plop down, grab a coconut, stick in a straw and suck in the simple pleasures of life. Kuta is by far the most popular tourist destination so come ready to meet various globetrotters with stardust in their eyes and some cool stories to tell.
Not for you?
Maybe you're in search of a simpler existence of quiet and serenity. Well, Kuta may still be your answer. Head up North to peaceful Kuta Utara where you can set up home next door to a rice paddy villa or get a bunch of friends to rent the whole place out, full length swimming pool, sunset balcony and all.
How to get around
"Be prepared to forget any rule of the road you have ever learnt. There's just no point gripping onto that security net."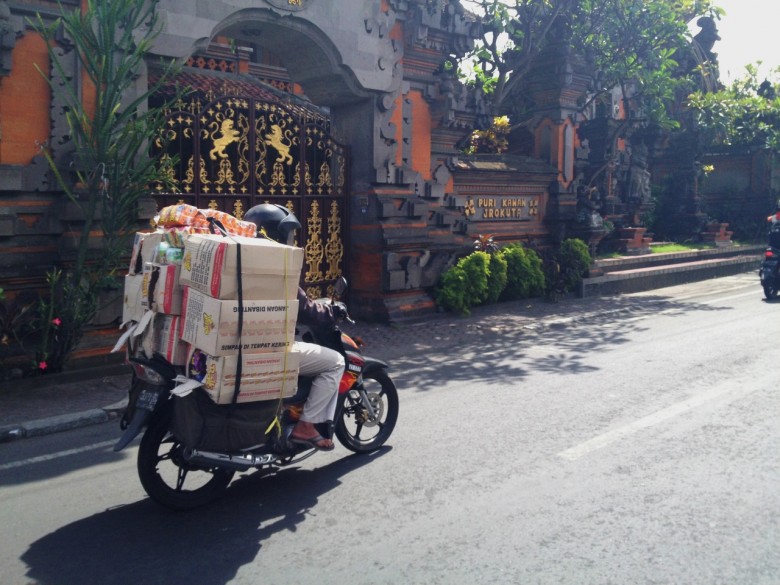 The only steed to trust in Bali is the scooter. It is the king of transportation, roaring loudly through its zigzagged streets. All it takes to rent one is an International Driver's Licenses (IDL) and a South African scooter permit. The cost per month is around only R600, and petrol, poured from Absolut Vodka bottles on the sides of the streets, isn't expensive either! To buy a bike though you will need to be on a KITAS visa.
If you do happen to get your hands on one of these zippy vehicles, be prepared to forget any rule of the road you have ever learnt. There's just no point gripping onto that security net. Get ready to cross on the inside, drive on the pavements, rumble over rubble and dart through red lights, following the flow of seamless traffic. There are no rules, but man, I have never seen traffic run smoother.
Also read:
Soak up the culture
Bali is the only Hindu state in Muslim dominated Indonesia. It boasts a bright and cheerful culture with locals sporting frangipani braided hair, colourful traditional ware (known as Batik) dutifully blessing shade reclining temples on every street corner. The people are genuinely friendly. On trips to the temples, lit incense and flower basket offerings in hand, they may engage you in a lively conversation, showing a real interest in your life. Sometimes they ask too many questions but they always mean well and you could even pick up a word of Bahasa Indonesia yourself too. The language is dead easy to learn and as a result of Dutch colonisation, has a healthy sprinkle of Afrikaans words in it. So don't worry, a piesang over here is still a piesang over there.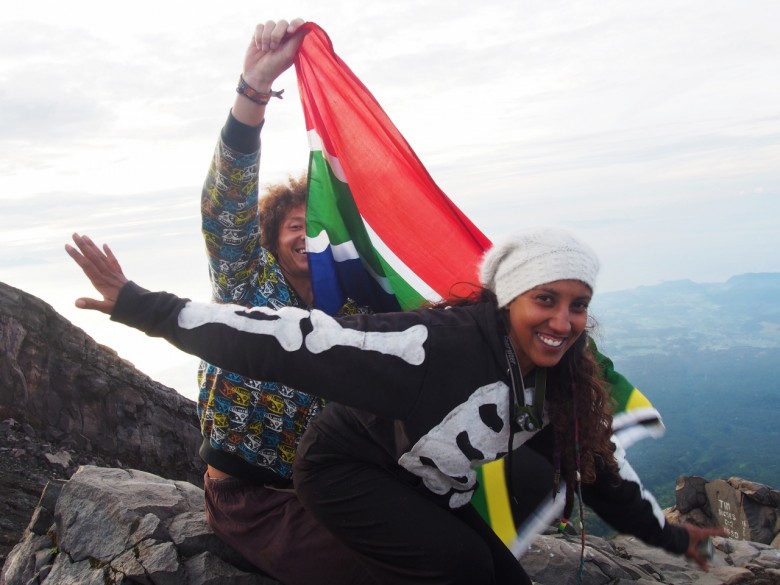 Experience the food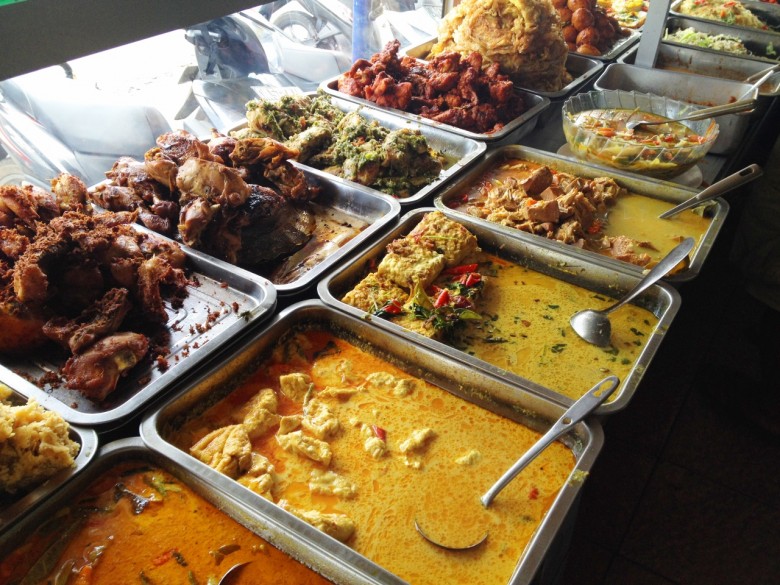 If scooters are the kings of the streets, then warungs are the rulers of the sidewalks. The narrow roads are laden with street food merchants. Cooking on stoves attached to scooters, serving from rickety roadside stands or from wide shop fronts boasting a buffet of Indonesian offerings. Pick and mix from selections such as fried shrimp fritters, curried chicken with bamboo shoots, mashed potato cakes, or stir fried vegetables in coconut milk. Always built on a bed of nasi (rice); often with homemade ice tea to drink. And a meal like this will only set you back about 19 bucks, ice tea included.
At most places, Bintang is the most popular tipple of choice, which is great news for beer drinkers, but not so good for the wine lovers. A glass of house will cost you R80, quality not considered, and a full bottle will break cracks in the bank at no less than R250 each. Despite this though, with such low food prices, South Africans can enjoy the full luxury of overseas living, eating out like royalty for under 100 bucks.
Live an island lifestyle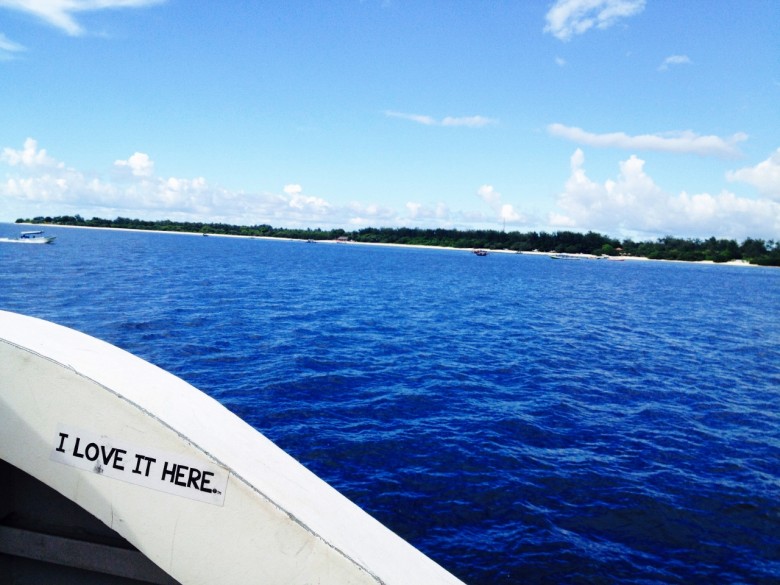 Bali lilts to a slow paced lull. The sun and moon acting as the reigning timekeepers. Open homes let nature, wandering visitors and opportunities in. A chance encounter or short meeting with a stranger often turns into a Bintang accompanied soirée at the host's discretion. Despite appearing a dozyeyed island, where locals sit all day long, passing the time of day, Bali has a humming vibrancy to it. The energy is alive. It flows through your veins, making you feel you can achieve anything you set your heart to. Bali truly is a magical place where the dreamer's most daring dreams come true.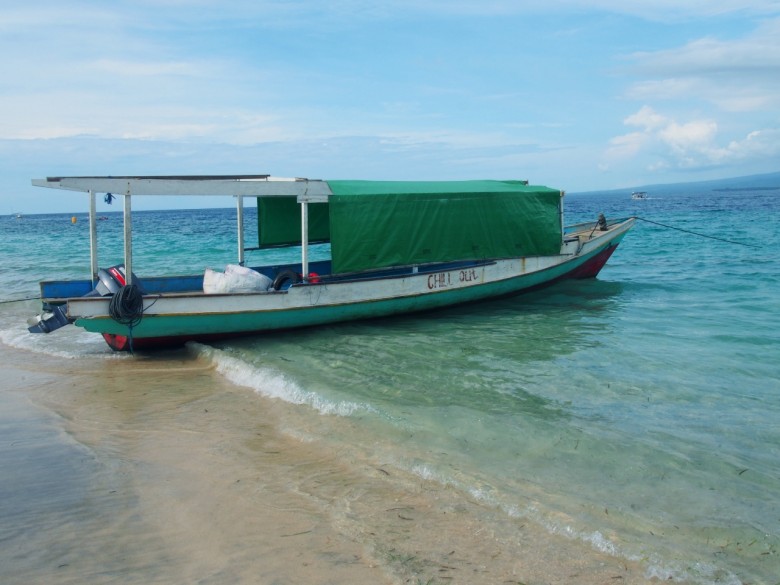 Just go!
That, in a coconut husk, is my rough guide to living in Bali. It truly is the paradise people say it is and I am grateful each day that I can call it home. So, how about you? Are you ready to fling from the corporate ladder and feel sandy grained freedom soak up through your soles? The hardest part is to just get up and go! But I promise, when you do, you will discover the magic that lies just beyond the cushions of your comfort zone and your life will be all the better for it.