The time has come to say goodbye to a glorious festive season, and to greet another working year with open arms. As we head into a new decade, be sure to check out how to maximise your leave days and make the absolute most of long weekend extenders!
Get your calendar out, mark off these days, and optimise your annual leave as far as possible.
Plan that dream trip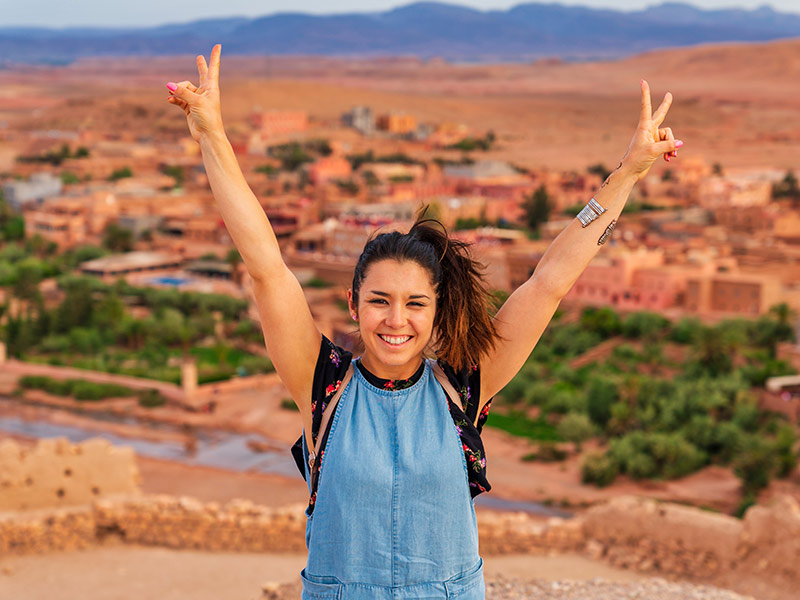 Pre-planning leave means scoring extra time off and freeing up time for festivals, events, camping, getaways, staycations and so much more. The world is your oyster, all you need to do is make the time!
Take advantage of your extra time off by exploring somewhere new. Why not take a five-day trip to a top international destination like Morocco, Istanbul or Rome? Rumour has it the beaches in Mauritius are the things dreams are made of too!
With December offering you more than two weeks of holiday time, why not plan the white Christmas you've always dreamed of? Book cheap flights to New York, Paris or Frankfurt to experience the winter wonderland you deserve! Which trip seems like one you'd like to maximise your leave days for?
Travel Tips for 2020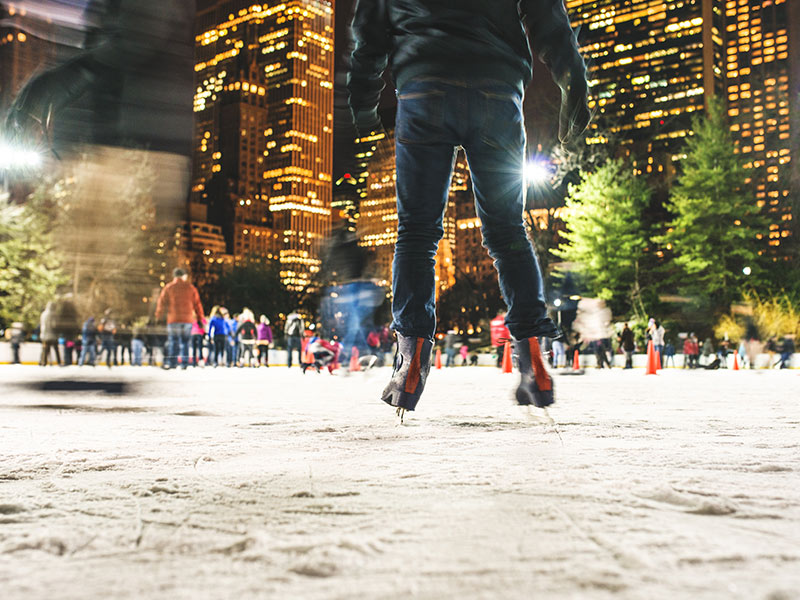 Before heading off though, here are a few tips to keep in mind when travelling over long weekends and public holidays:
Be patient – be prepared for long queues, heavy traffic and crowded facilities. Being polite and staying calm goes a long way.
Plan your trip – beat the traffic and leave early or later in the day, if you're going on a long road trip. It may be wiser to leave a day sooner or later to avoid heavy traffic.
Book in advance – be smart and book hotels, tours, activities and festival tickets at least 1-2 months in advance to avoid disappointment or paying higher rates.
Compare multiple accommodation options to find the best deal – some resorts offer discounted packages if you book ahead of time.
Keep the little ones occupied – pack in plenty of games and activities. Prepare healthy snacks above sweets and fast food to avoid a sugar buzz on your trip. If you're flying to your destination, read up on our useful tips on flying with children.
Take the paths less travelled – why not skip the crowds and explore some places off the beaten track? If you're in a theme park or museum, rather start your tour in the opposite direction to everyone else to avoid standing in queues.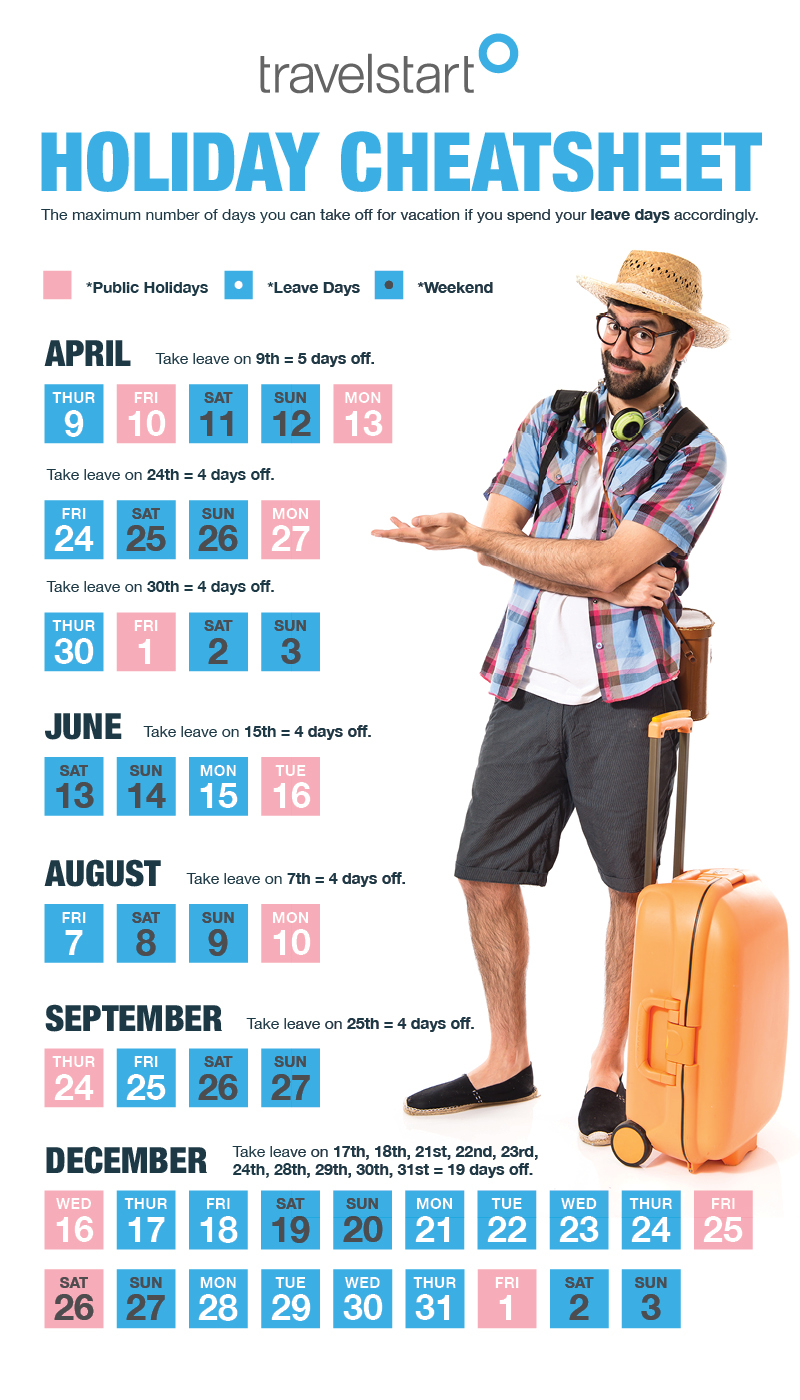 Looking for ideas on how to spend your long weekends? Discover the best events and festivals in South Africa in 2020!
Let us know what you plan on getting up to with all these extended public holidays coming up this year! Don't forget to sign up to our newsletter to keep up to date with specials, promotions and travel inspiration!
All information on this blog page was correct at the time publishing and may change at any time without prior notice. Travelstart will not be held liable for loss or inconvenience resulting from the use of out-dated or incorrectly noted information.