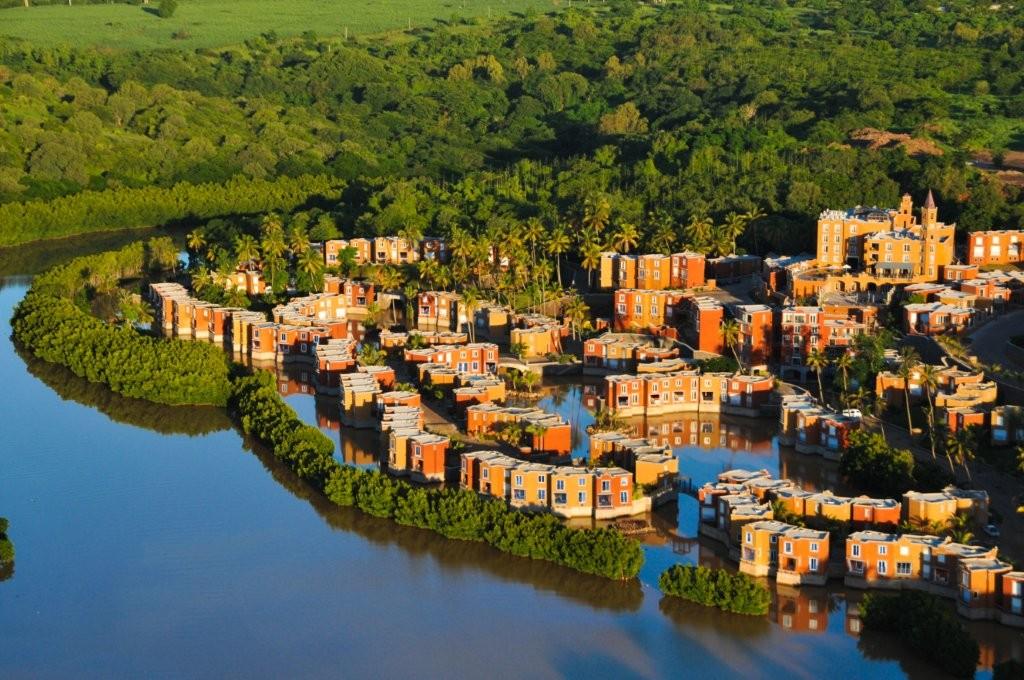 To so many people, an island like Mauritius means the ultimate luxury beach getaway. Now there's another reason why you should try to visit this gorgeous island. Port Chambly is a beautiful new resort, located on the island of Mauritius in the Indian Ocean, just off the south eastern coast of Africa. The resort boasts a 44 fractional ownership and part of this multi-use resort village, includes a fabulous boutique hotel and Mediterranean-style town square. Can anyone say bellissimo?
"Port Chambly recreates Europe's Old World charm in an exquisite island habitat miles from anywhere," said Jean-Claude Giraud, director of Clifton Properties Limited & Clifton Holdings Ltd. "We look forward to introducing Interval International members to Mauritius and helping them explore our version of paradise."
If you want to experience both a beach holiday and an Italian or French-style getaway at the same time, this is the place for you. This mini town has a kind of old school charm and glamour that will intrigue and inspire you. Consisting of stone patios, narrow alleyways, and small bridges that straddle a maze of canals – this place is reminiscent of picturesque villages anywhere in Europe.
The resort has so much to offer that you won't ever have to leave its gates. You'll find some lovely shops for those with disposable income, boat and car rental – if you plan to explore the surroundings on your own and a very nice shuttle service for those who feel more comfortable being driven around. Resort activities range from things like romantic beach picnics, swimming, fun kayaking trips to musical and cultural events. You definitely won't be bored here!
If you truly want to escape from the humdrum of the city, be sure to keep Port Chambly in mind. It celebrates the coming together of two world in true luxury and style.
Interval International, a prominent worldwide provider of vacation services and an operating business of Interval Leisure Group (Nasdaq: IILG), announced the affiliation of Port Chambly Vacation Club.
For more information contact:
Dirk Wilson or Jackie Bauermeister, Business Development Managers, Southern Africa Region, Interval International Limited.
E-Mail: SouthAfrica@intervalintl.com
Phone: + 27 (0)21 554 9727