"When in Cape Town get to know each one of these in turn and discover how any meal can be turned into a festive celebration"
The Madam Zingara restaurant group is well known for its dinner theatre extravaganza replete with five outstanding courses and 35 international performers who make magic every night. Never mind the slight of hand it takes to coordinate such a large scale dining experience seamlessly and get it right, which they do every time. This year they're celebrating fifteen years with their largest production yet, the Queen of Flanders, in Cape Town until the 26 September then in Johannesburg from October through December. If you haven't got your paws on a ticket yet, don't miss out.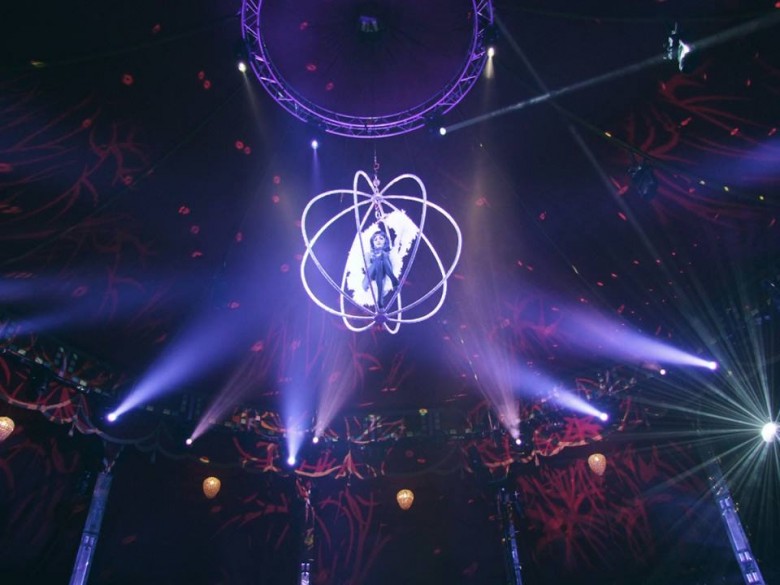 The construction of the three-story high Madame Zingara Mirror Palace is on a par with the Olympic celebrations. It's made of 30 tons of galvanised steel, 3200 mirrors, measures 91.4 metres across and involves 345 000 on site working hours. Check out the video below to get an idea of the scale of this celebration:

To book your ticket to the Madame Zingara Queen of Flanders dinner theatre extravaganza call 0861 623 263 or mail here. Tickets cost R650 to R950 for the evening show (includes welcome drinks, canapés and a five course dinner including their sinful chocolate chili fillet).
Impressed by the ultimate dinner theatre experience? You'll be dazzled by their restaurant offerings open throughout the year, each with its own unique character with quality food, consistency and ambiance being the common denominators among the six. The Madame Zingara brand is synonymous with providing an exciting escape from the mundane, whether that be for 30 minutes of tea and scones at Café Mozart or an entire evening among tigers, fragrant roses and music at the Bombay Bicycle Club. When in Cape Town get to know each one of these in turn and discover how any meal can be turned into a festive celebration every time.
Sidewalk Café- Casual French Bistro with a View of Lion's Head

Self described as the place to "take your mom on the weekend, your pooch after a sunset walk, your kid for a morning chino and your mistress on a Thursday night" this high-end pavement special will win you over as a regular after one bite of their wicked breakfast stack or pea and mint risotto. Swig some ice cold rosé and take in that view. 33 Derry St, Vredehoek, Cape Town. Call 021 461 2839.
The Company Gardens- Alice in Wonderland among the Squirrels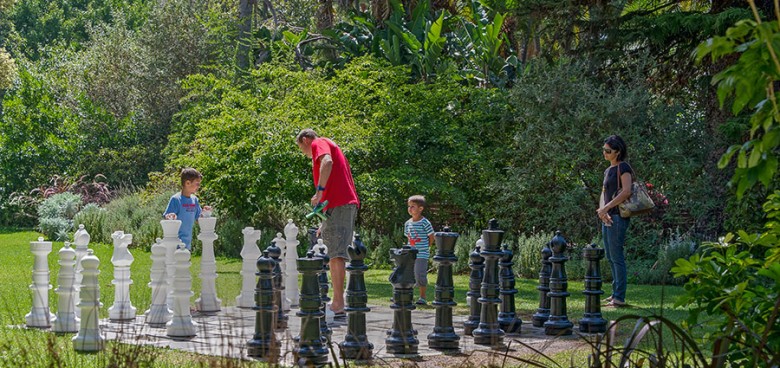 Capetonians collectively rejoiced when the Madame Zingara group revamped the restaurant in the Company Gardens. It is now an oasis of calm set in leafy gardens within the frenetic inner city. Get a toastie to take away or sit for a languorous lunch of cajun calamari, penne or burgers as a main and koeksisters with fig preserves for dessert. They pride themselves on being kid friendly and this is a top choice for lunch as a family in the city. Talented "The Kitchen" chef Karen Dudley is currently behind the delicious Company's Garden lunch buffet. Mon to Fri from 12pm. 19 Queen Victoria St, Cape Town. Call 021 426 1357.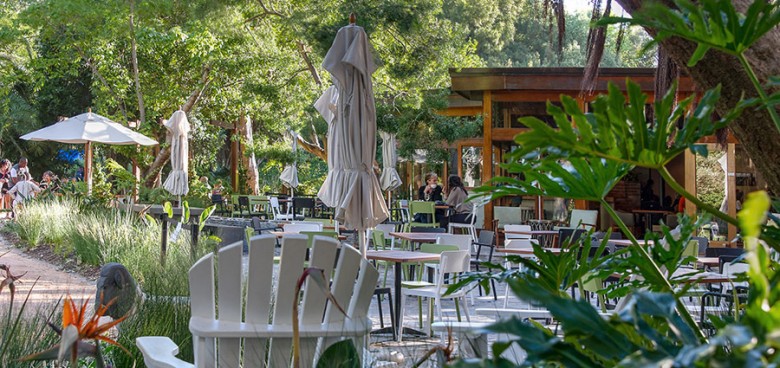 Café Paradiso- Provençal Garden Paradise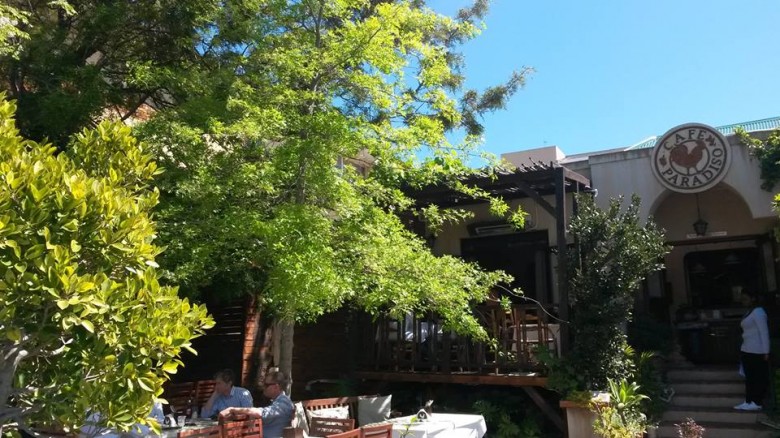 A favourite romantic dinner spot, balmy in summer, cosy by the fire in winter, Café Paradiso consistently enchants its patrons. The steak is excellent as is the homemade pasta and extensive wine selection. Kids will be happy playing chef in the kitchen. An added bonus is that pets are welcome. They're currently running an excellent weekday lunch special with slow-cooked stews and a full array of salads for R49 per person and R59 with a glass of wine or lemonade. 110 Kloof St, Gardens, Cape Town. Phone: 021 423 8653.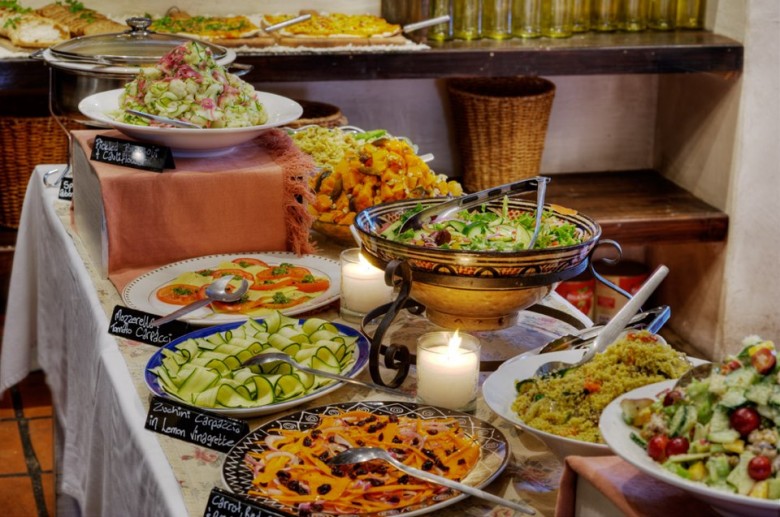 Café Mozart- Viennese Tea Time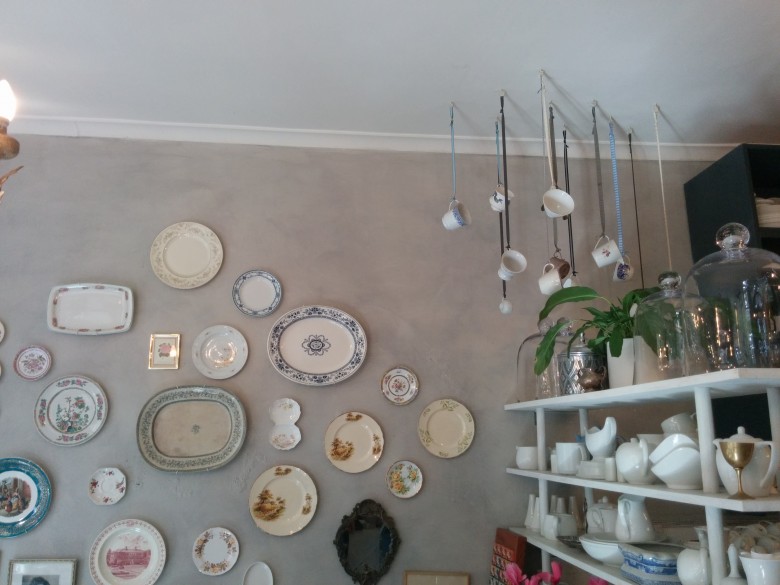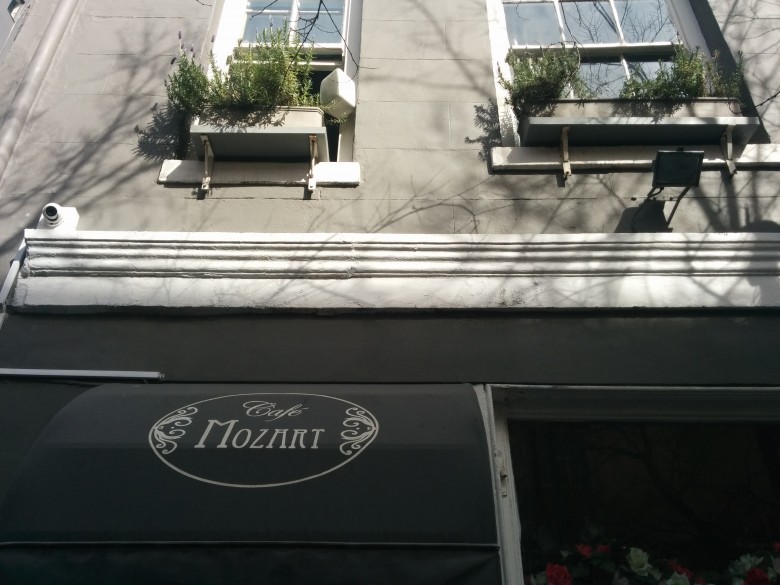 This charming two story house tucked away in Church street adjacent to art galleries, antique stores and local designer boutiques (Mememe and Mungo & Jemimah) is Café Mozart. Tea cups hang from the ceiling and elaborate plates adorn the walls. When I visited this week they had a great "Table of Love" lunchtime special and R10 for all coffees (of all types). 37 Church Street. 021 424 3774.
Bombay Bicycle Club- Tropical Dreamers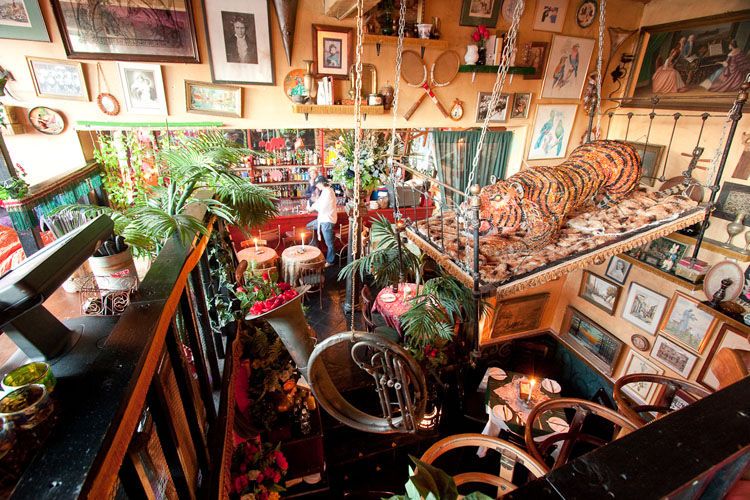 Everything feels like it's in technicolour at Bombay Bicycle Club from the car on the roof to the swings in the place of chairs. You will be welcomed by a doorman swathed in bright silk and a movie set-like extravaganza awaits you inside. As with all Madame Zingara projects the food is the focus- slow roasted pork belly and Bombay ribs are highlights, why not finish off with a Turkish delight crème brûlee. It's R85 for a Sailor Jerry Jug, order one vodka shot and get two (they call it the Russian shiver). 158 Kloof St, Gardens, Cape Town. 021 423 6805.

Café Manhattan- New York Cowboy in De Waterkant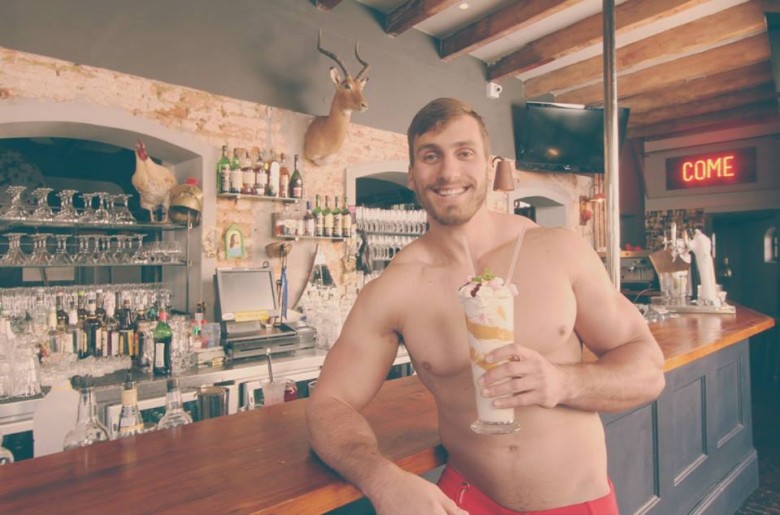 The best place for an afternoon cocktail on the terrace, this is the longest standing venue in chic De Waterkant village. The decor could be described as industrial meets Wild West. A current not-to-be-missed special is the "Roast Manhattan" on Sundays, a succulent two course roast with a glass of wine at R99 per person. This corner bar and bistro would not be out of place in the sexy city of its namesake. 74 Waterkant St, De Waterkant. Call 021 421 6666.
Good to Know:
To get in the spirit of the Queen of Flanders festive dinner experience visit "This is Not a Post Office" near the top of Kloof street. Perfect for dress up parties and Halloween you'll find all sorts of interesting trinkets and dress-up apparel. There's also the Bijoux Boutique within the mirrored tent at the Theatre of Dreams on the night of the extravaganza.

All images courtesy of Madame Zingara except Café Mozart (taken by Travelstart).