The incredible beauty of Mauritius is thanks to its spectacular beaches, charming lagoons, and the colourful corals of the reefs. All these fantastic settings are perfect for many adventurous activities. There are intriguing discoveries you can make with snorkelling and diving, and amazing opportunities that come with surfing in Mauritius.
Set in the warm Indian Ocean, the island of Mauritius offers you a coastline that stretches for nearly 330 kilometres! Discover it all for yourself and find some of the best surf spots in Mauritius.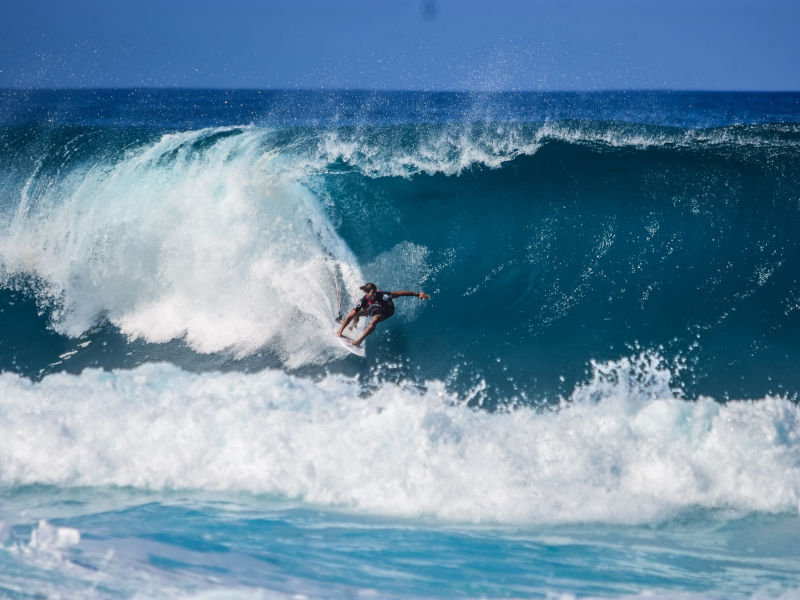 Tips for surfing in Mauritius
Mauritius gets moderate to high rainfall throughout the year. June to November is the only period when the rainfall drops and is the best time to go surfing in Mauritius. Below are a few pointers to keep in mind:
Remember, the locals also love to surf. With surfing being a popular activity in Mauritius, getting a wave for yourself can be challenging. Give a local surfer their space to enjoy the waves.

If you want more of the waves to yourself, time your surfing for the early morning until lunchtime. Make sure you surf only during the week, to avoid the crowds at weekends.

When you're not in the water, make sure to have sunblock to guard against sunburn. Do also make sure to put on even more sunblock when you're in the water, due to sun rays reflecting off the water.

Though the water is warm, take a pair of booties and a wetsuit top with when you surf to protect yourself from the coral reefs further away from the shore (more on that later). Do make sure to avoid standing on the coral, so that they don't get damaged and you will skip the risk of injuring the urchins.

Before heading out for a surfing adventure, check online for the local surfing forecasts, which will help you get the best surfing conditions.

Not every surfing spot has shops offering surfboards for rent.
Mauritius Surf Spots
Le Morne
Le Morne Beach, under the shadow of the mighty Le Morne Brant mountains, is known as the ultimate surfing spot in the country. This top Mauritius surf spot is famous for the 'One Eye', the 'eye' surfers see on Le Morne's rock face when they find the sweet spot in which to catch the perfect wave! If you're a beginner, test your skills on the west side of the peninsula. This location is also known as 'Kite Lagoon', due to it being a popular venue for kitesurfing in Mauritius. Enjoy some of the best swells of incredibly high waves on the island (averaging 3.5 feet). You can rent a board at Pryde Shop, which is less than a 10-minute drive from Le Morne Beach. Call them at +230 5989 1060. Open 09:00 to 19:00, every day.
Also read: The Best Spots for Snorkelling in Mauritius
Coordinates: 20°27'08.9″S, 57°18'45.7″E
Tamarin Bay
One of the major drawcards of Tamarin Bay is the lack of high-walled resort compounds. It's also a superb location for newbies hoping to find great conditions to learn to surf in Mauritius. During low tide on the southwest coast, take care to avoid the coral crusted limestone. Other than that, enjoy more of the world-class waves while surfing in Mauritius! If you're looking to learn to surf, you're welcome to sign up for lessons at Tamarin Bay Surf School. Call them at +230 5257 5050. Open 09:00 to 17:00, every day.
Coordinates: 20°19'34.8″S, 57°22'40.1″E
Also read: Mauritius Beaches – the Popular and Undiscovered
Black Rocks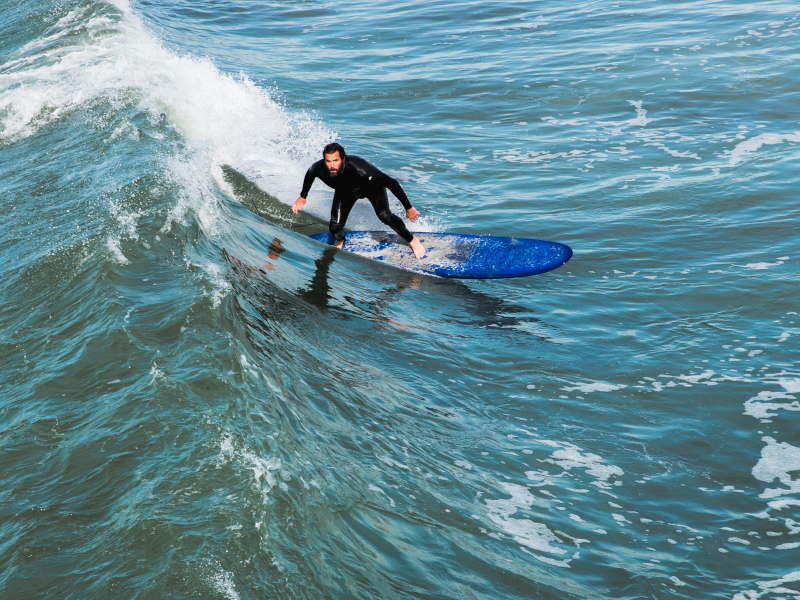 Another venue solely for the most experienced looking to enjoy surfing in Mauritius, Black Rocks is an ideal place if Tamarin Bay gets too busy. Prepare yourself to catch some serious waves! The best time to go surfing at Black Rocks is around high tide when the tide is rising. Sharks sometimes come to the waters around the area, check with the locals in the area before heading out.
Coordinates: 20°19'08.8″S, 57°22'05.3″E
Also read: Where to Experience the Best Diving in Mauritius
Ilôt Sancho
The strong currents off the coast of Ilôt Sancho call for the more experienced surfers coming to indulge in the surfing opportunities in Mauritius. The little islet's favourable conditions are a major attraction for local surf competitions. Head to Ilôt Sancho in November or December for the Billabong and Quiksilver sponsored competitions to discover the best surfers in Mauritius! Ilôt Sancho is a short distance off the coast of Mauritius. You can walk there during low tide.
Coordinates: 20°30'13.3″S, 57°26'54.2″E
Rivière des Galets
One of the least developed areas of Mauritius, Rivière des Galets offers you a more peaceful atmosphere than some of the other popular Mauritius surf spots. You can look forward to a rewarding surfing experience thanks to the left-hand surf breaks and the moderately exposed reef. It's a highly recommended location for more advanced surfers seeking consistent and phenomenal waves. The only time it gets busy at Rivière des Galets is during the surfing competitions that take place throughout the year. Check with the locals when you're in the area to plan when to go surfing.
Coordinates: 20°30'20.7″S 57°27'22.1″E
Souillac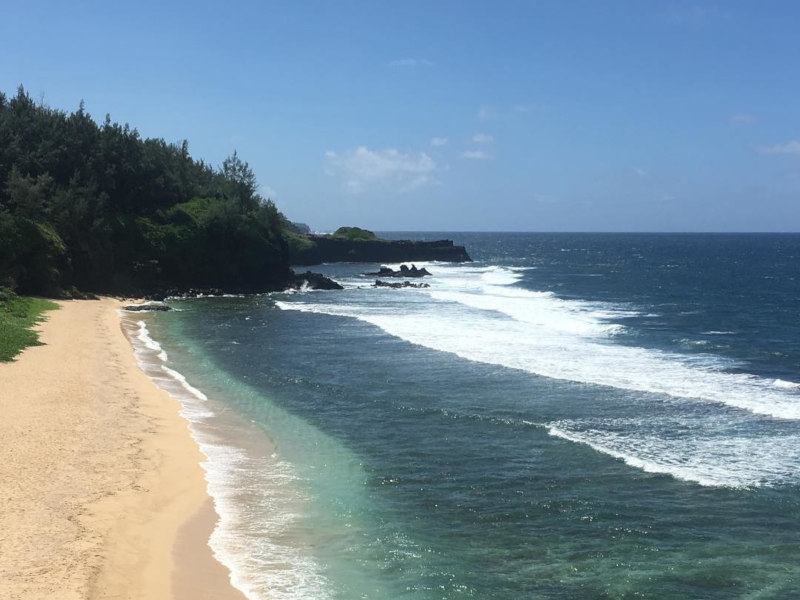 For more stable surfing conditions, Souillac is where you've got to go. This top Mauritius surf spot offers perfect waves almost any time of the year. For the best swells (averaging as high as 7 feet), look out for the ones coming from the southwest. Souillac is another popular spot for surfing in Mauritius. Make sure you visit during the week to avoid the weekend crowds.
Coordinates: 20°31'27.3″S, 57°31'19.7″E
Darne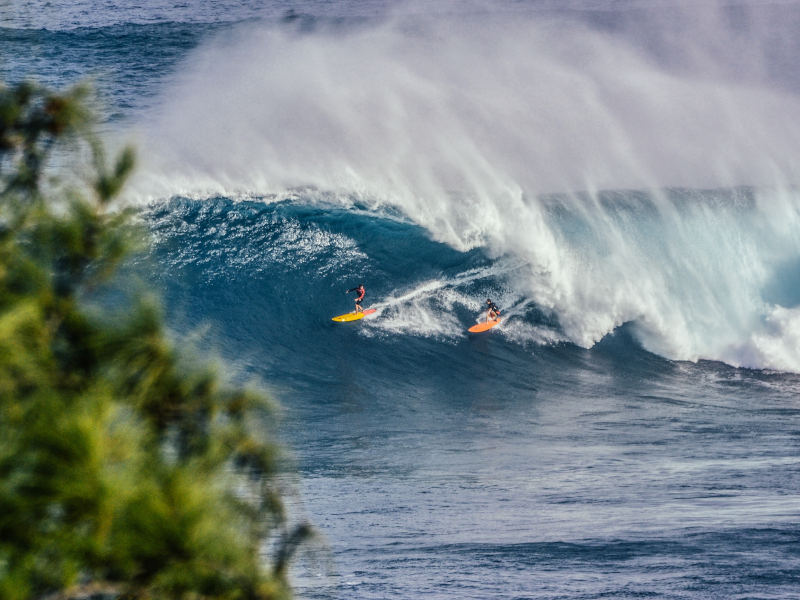 Another more tranquil Mauritius surf spot is this location presenting you with a delightful reef break. Darne has the additional benefit of being a gorgeous place with a breath-taking landscape. The waves you can catch here can run for about 164 feet, with some thrilling barrels to ride when the wind turns north. Check with the locals to find out when is low tide so that you can avoid being in the water during that period, due to the shallow conditions and the strong current in the pass.
Coordinates: 20°27'08.4″S, 57°42'35.9″E
Graveyards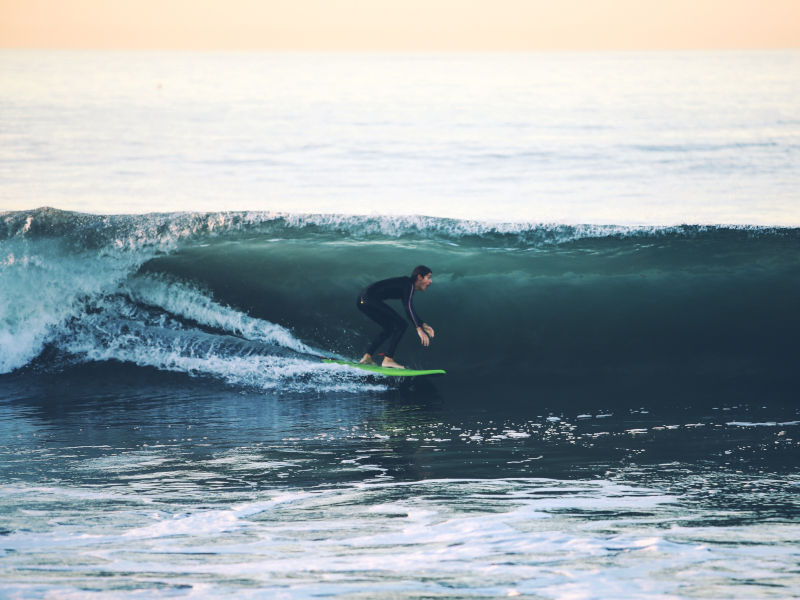 Named for its location, right in front of a cemetery, Graveyards is considered by surfers as offering mediocre waves, but it wouldn't be on this list if it didn't have its more exceptional days! Make sure to head to this spot in the early morning, before the winds pick up.
Coordinates: 20°31'15.0″S, 57°30'34.6″E
Maconde
Head to Maconde on the southern tip of Mauritius to enjoy consistent conditions for an ideal surfing experience. For the best opportunity to enjoy this top Mauritius surf spot, find out when there are offshore winds from the northeast. Maconde is also one of the more popular locations, so, definitely go surfing during the week.
Coordinates: 20°29'36.8″S, 57°22'09.4″E
Harbour Rivière Noire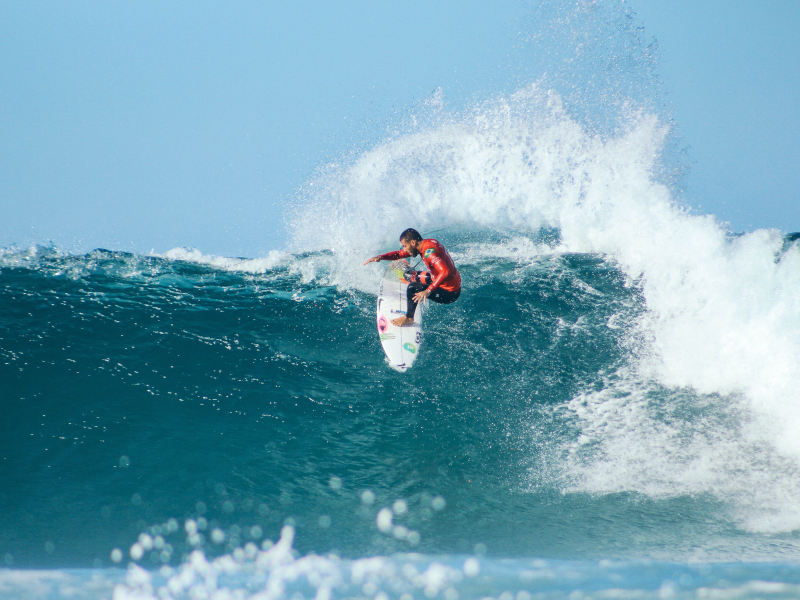 From Harbour Rivière, get perfect lefts, specifically at the entrance of Baie de la Petite Rivière Noire. You'll need to catch a boat ride to get to this spot. The conditions at Harbour Rivière are ideal for surfers of the intermediate level. It doesn't get crowded at this location often, so, if you visit during the week, you'll be able to enjoy this Mauritius surf spot without having to struggle to find space.
Coordinates: 20°22'08.7″S, 57°21'14.9″E
Also read: Top Things to Do in Mauritius
---
Now that you know about the top surfing spots in this exciting island destination, book cheap flights to Mauritius!
For great specials to Mauritius and other destinations, subscribe to our newsletter and check out our flight specials.
All information on this blog page was correct at the time of publishing and may change at any time without prior notice. Travelstart will not be held liable for loss or inconvenience resulting from the use of out-dated or incorrectly noted information.