Enter a village where time stands still, you will be surprised by the variety of things to do and the generosity you will encounter here. Bake your own bread, eat hearty country meals, spend time in one of the many libraries, attend a cinema screening, a concert, browse an art gallery or take a drive along the road to nowhere.
I've heard McGregor described as Franschhoek was 15 years ago but this does a disservice to McGregor's singular character.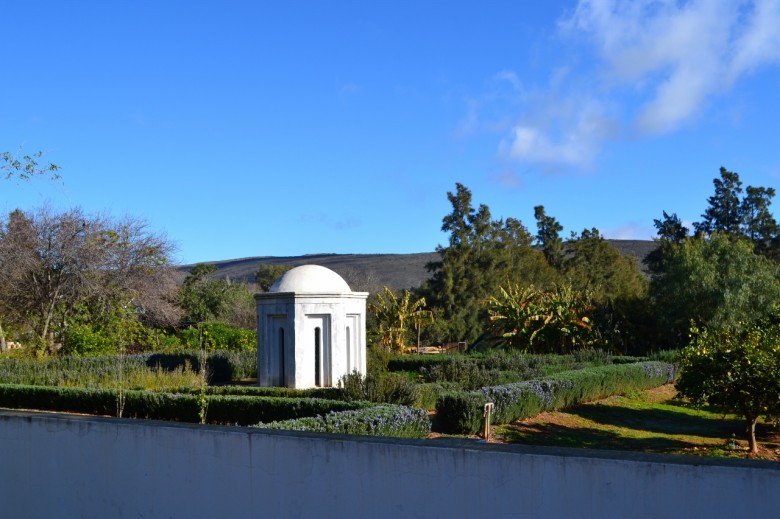 Though the locals are appreciative of visitors they are not clamouring to have the peaceful nature of life here changed. I met a few people with similar stories of driving into McGregor one weekend and feeling so at peace that they immediately made up their minds to move here and never look back. Many people pass through Robertson onto the R62 without knowing they are missing the turn off for McGregor. Once you visit the village you won't want to share your secret either.
McGregor's own Cinema Paradiso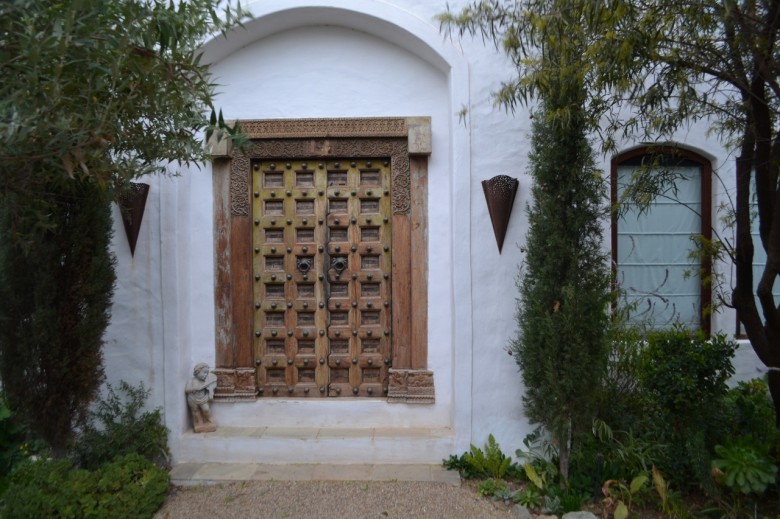 Michael and Freddie bought Wahnfried, a gorgeous Zanzibari-inspired salon house for the village. They hold music events and film screenings here that anyone can enjoy. Just another example of the generosity that knits together life in McGregor. Like many small towns in South Africa the legacy of apartheid is apparent with the main road slicing a divide between those who have a lot and those who have less. People here do seem to care about community thus there are many shared spaces which are free of charge and open to the whole community. For info about their current program send a mail to Wahnfried. Call: 072 601 1616.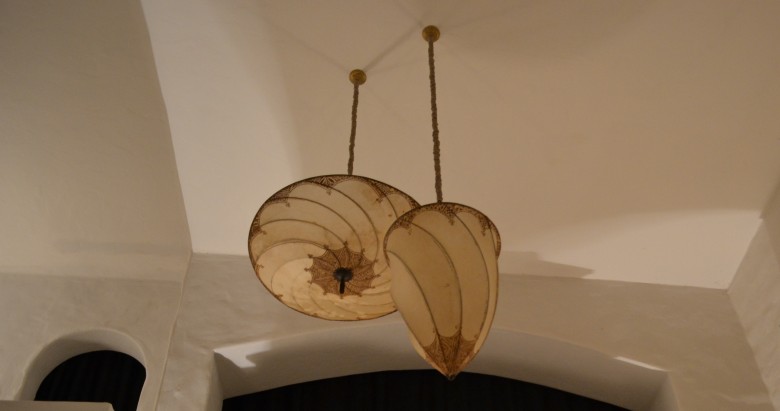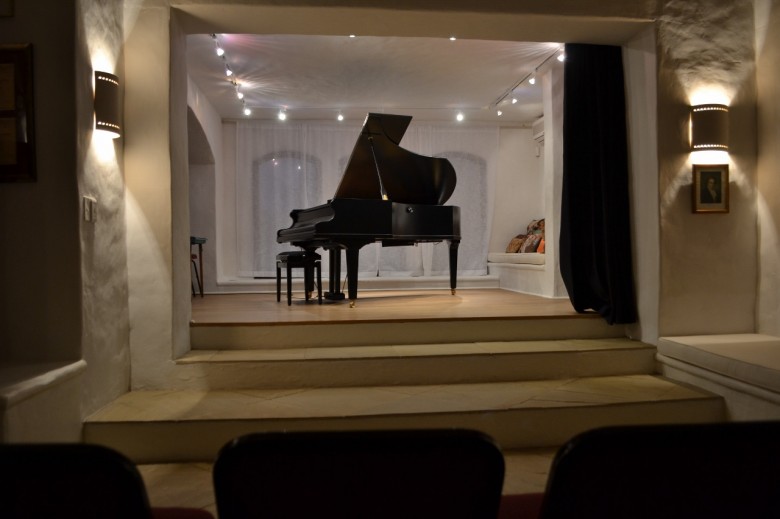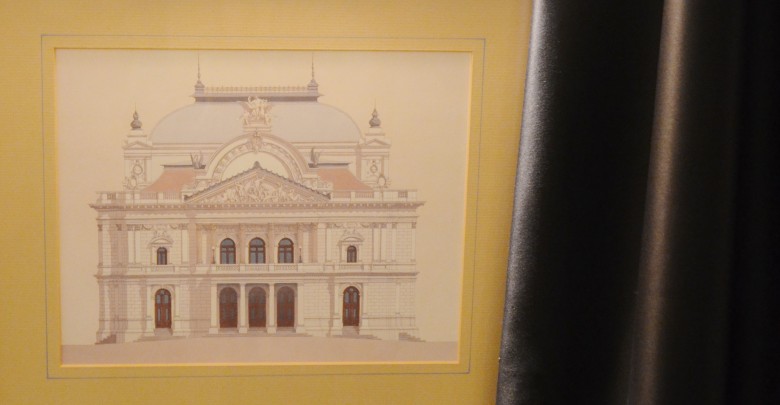 Take the Road to Nowhere to Lord's Winery


I have to say the winery I enjoyed visiting the most was Lord's. Drive out 10 km on a dirt road (known as the Road to Nowhere) and you'll find the winery ringed by mountains and conducive to rose-tinged sunsets. Expect a warm welcome at the winery (we were hosted by Melané) and you'll be led into the cellar among the barrels to do a tasting, perhaps including wine out of the barrels if you're lucky.
Because the vineyards are between 480m and 500m above sea level the terroir is perfect for pinot noir. The award-winning 2010 pinot noir (Gold Michelangelo International Wine Awards, Silver Veritas Wine Awards 2012 and the Bronze Old Mutual Trophy Wine) and the Chardonnay Pinot Noir Methode Cap Classique were delicious highlights. The winery has a warm, authentic atmosphere. Do yourself a favour and visit. Open from Monday to Friday from 08:30 to 16:00 and on Saturday from 10:00 to 15:00. Closed on Sunday.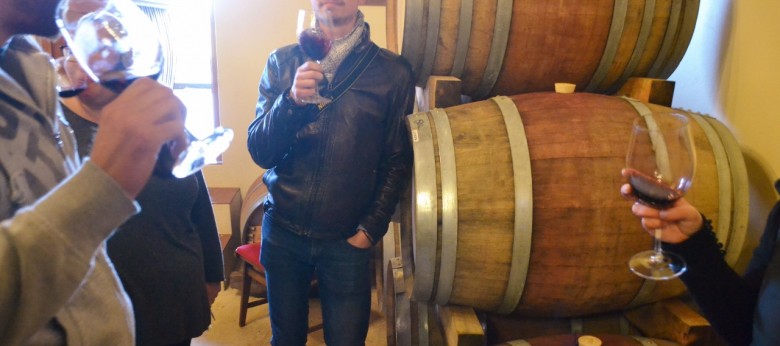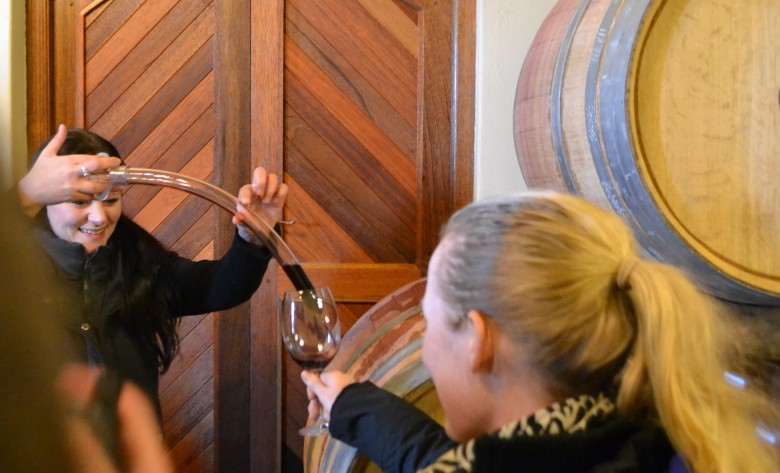 Visit the library of Irish poet, Richard Murphy, at Tebaldi's restaurant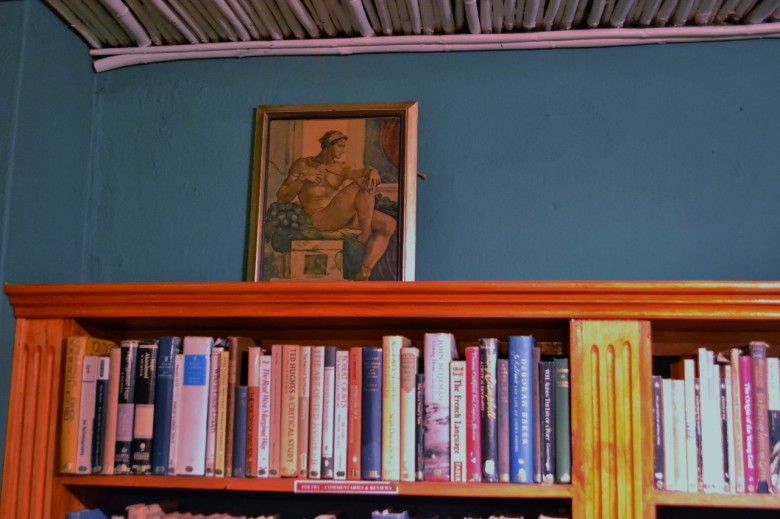 We experienced dinner at Tebaldi's, a restaurant in the village named after the voluble Italian prima donna, the sign decorated with a plumed peacock. We were seated in the poetry room near a roaring fire quaffing single vineyard Arendsig wine in the company of Lourens van der Westhuizen the winemaker himself. If you venture into the library you'll find yourself surrounded by books, the collection donated by illustrious poet Richard Murphy. Murphy now lives in Ceylon but used to divide his time between Dublin and Durban (where his daughter lives). In summer you could happily sit outside at tables that edge the garden. Lourens is very knowledgeable and passionate about his single vineyard wines. He explained how the Robertson Valley is home to pockets of greatness or little areas of soil which make it possible to produce extraordinary wine of all cultivars, depending on the terroir of each pocket.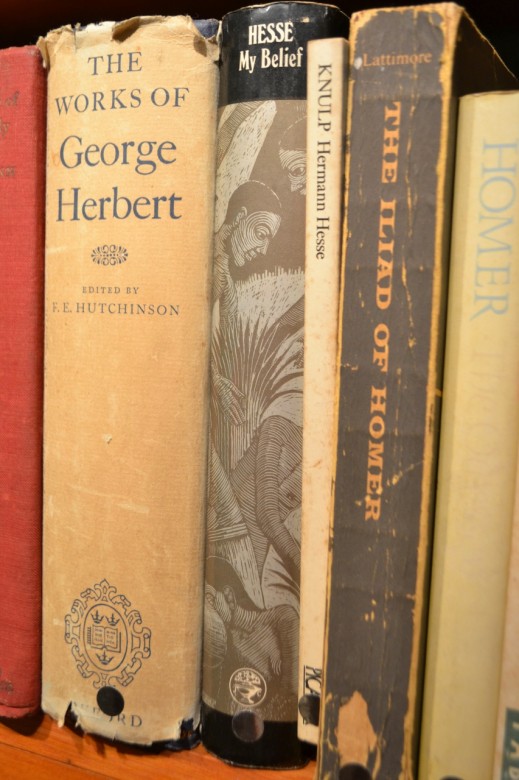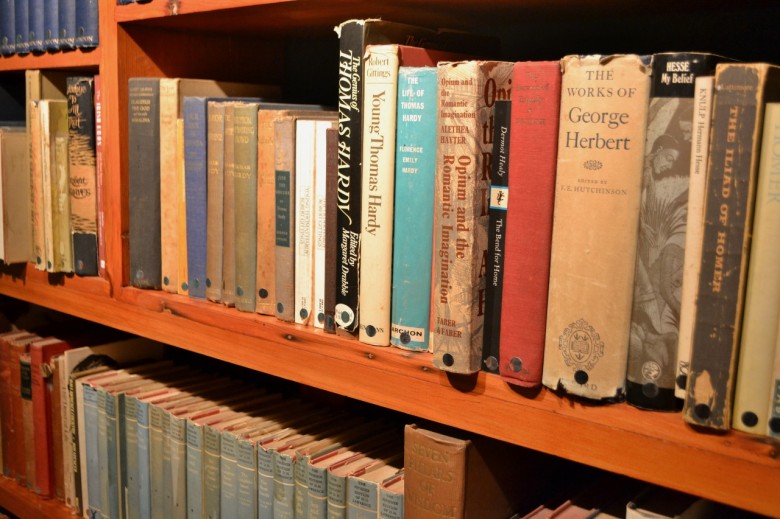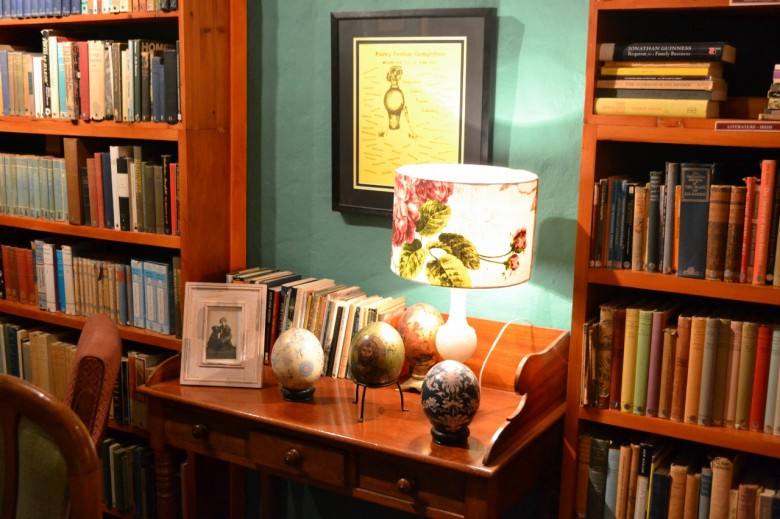 Accommodation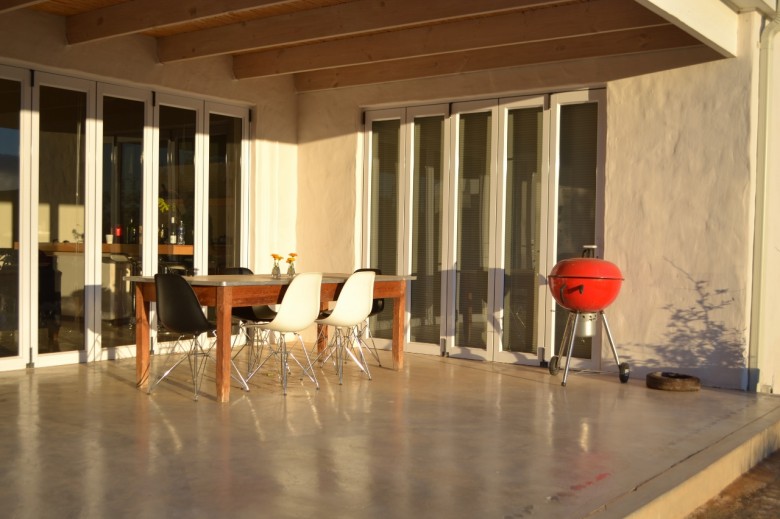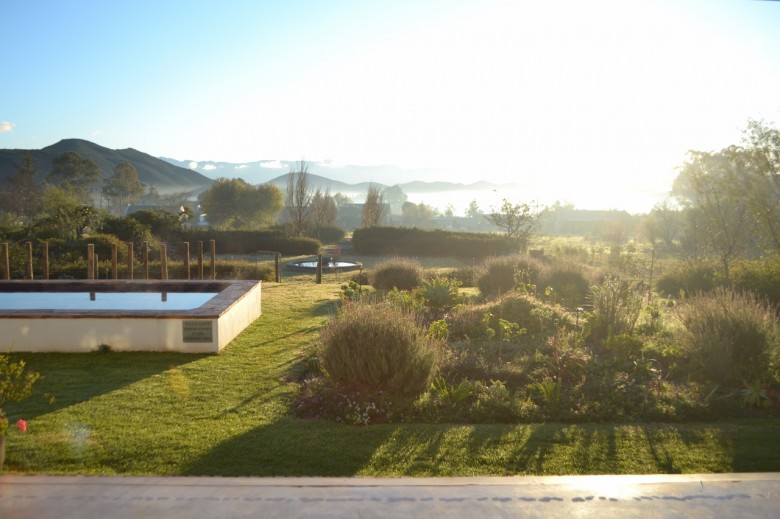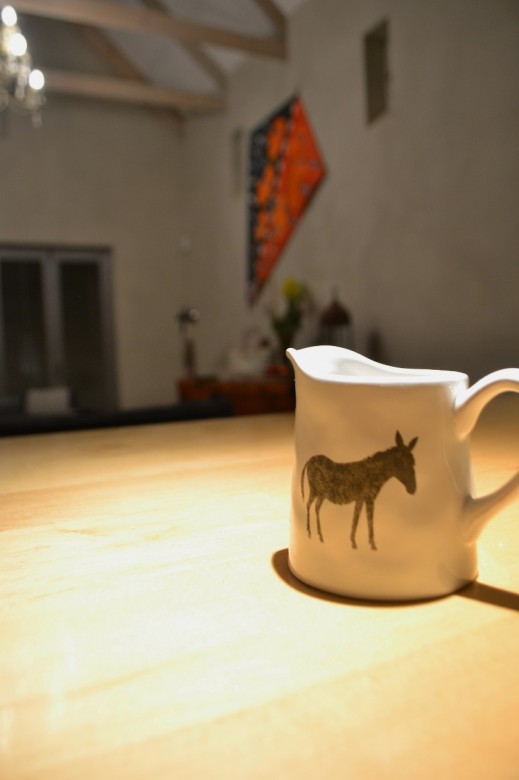 There are many affordable, budget and higher-end places to stay in McGregor owing to a large expat community who only spend half a year or less in McGregor and rent out their houses the rest of the time. There are also many B&B's. I stayed at the Kite House, a luxurious, modern building with two bedrooms and a separate outside room. The house has an inviting pool (refreshing in summer, photogenic in winter) and is decorated in an airy modern dutch style with tasteful wooden furniture, ceramics and art. The garden has stairs which lead to a square with a fountain where two peacocks can be found roosting at dawn. The square is a communal space shared by the surrounding houses and lends the house a sense of expanse that sweeps over the town all the way to the mountains in the distance.
There are also cosy cottages, rural farm retreats and winefarm escapes. Contact Mira at McGregor Country Getaways for a wide range of options.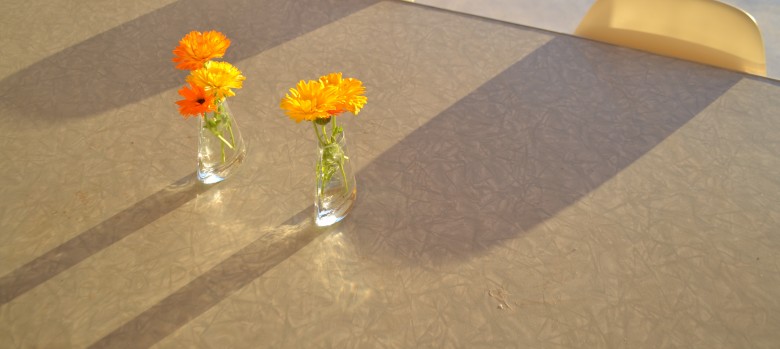 Dog Treats at the McGregor Morning Market
The Saturday morning market, though very gently attended, was host to a number of hounds who came to get their weekly treat. Two of them left their owners sleeping in at home and trotted over of their own accord. How they know it's Saturday is one of McGregor's numerous delicious mysteries. The market lasts for about an hour from 9am to 10am every Saturday,you can find fresh produce, jams, pies, spanish tarts and koeksisters.
Bread-making, Olives and Wine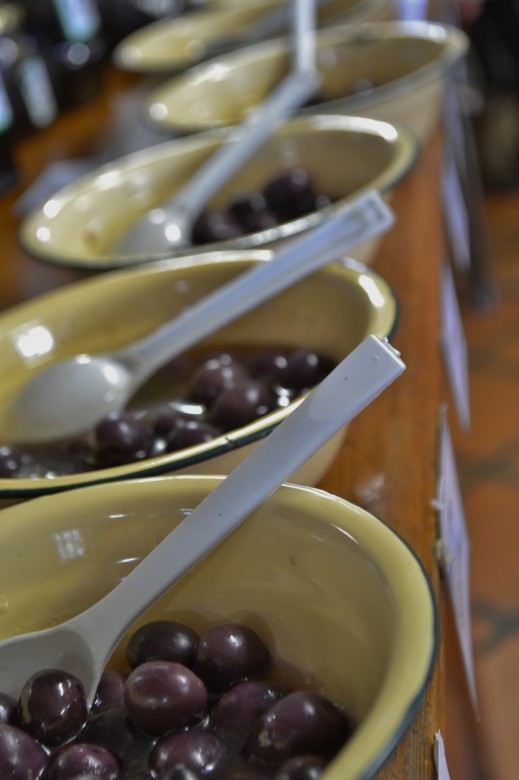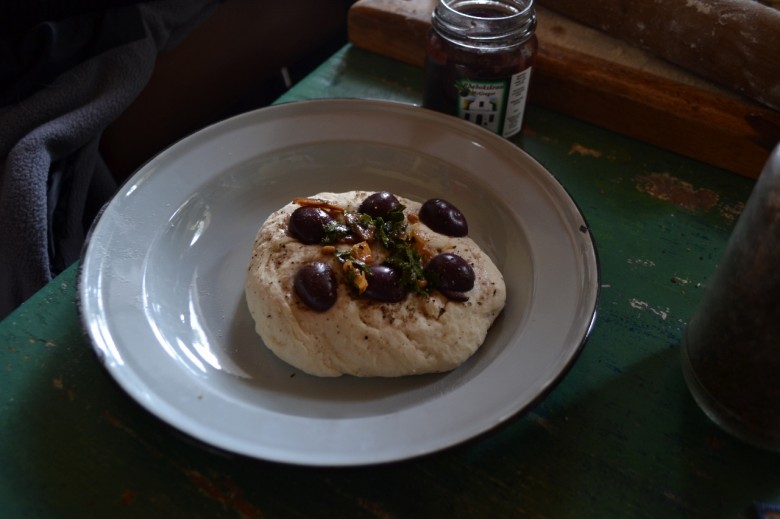 Annalien van der Colff and her husband own an organic olive farm named Rhebokskraal Olive Estate and sell their olives in their store "Villagers", found along the main road in McGregor. They make grape juice which has no added colourants owing to the use of quality grapes. I could happily live off olives for the rest of my life so the smoked olives, olive patés and olive chutney were a delight. You can attend a three course meal on Rhebokskraal farm under an oak tree (expect soup, ox tail and fresh olive bread) while the kids pet the horses. R350 per person (R180 for kids) depending on the size of the group. For a five hour cooking demonstration and lunch it costs R850 pp. We had the privilege of making olive bread in Annalien's well-appointed kitchen and sampling her delicious olive soup which even non-olive fans will appreciate as it has the similar rich, earthy flavour of mushroom soup.
The Riedel Glass Taste-the-Difference Test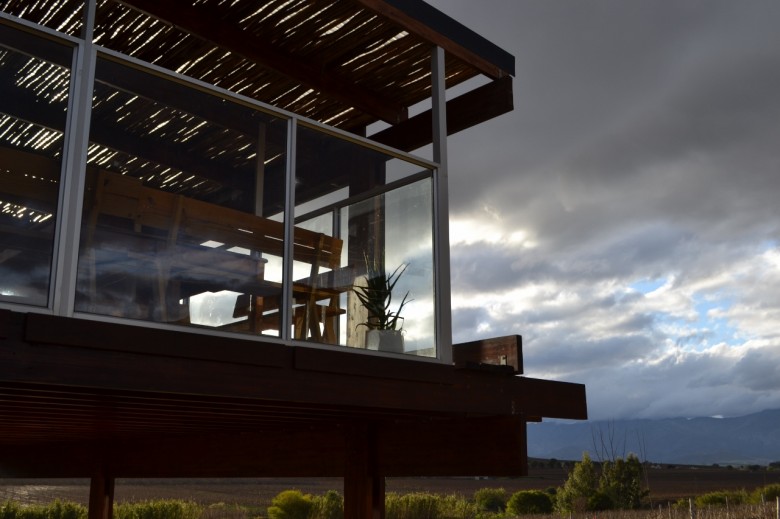 I was a little skeptical that the shape and material of a glass could affect the taste of the wine so profoundly but found myself swiftly converted. Esona's "taste the difference" experience with Riedel glasses shows you that the correctly shaped crystal glass distributes the wine differently on your palate. The tasting took place in the Kuip (cellar where wine used to be stored in a cement chamber sealed by beeswax, this was the old fashioned way of fermenting wine). The tasting is held by candle light accompanied by music. Remember to take a jacket along as it can be a little chilly in the cellar (afterwards you can enjoy the roaring fire upstairs). It costs R20 per ordinary tasting (if you don't purchase a bottle of wine, free if you do). It's R90 for a "taste the difference" tasting. Wines are paired with preserved green fig, orange, plum and Lindt chocolate.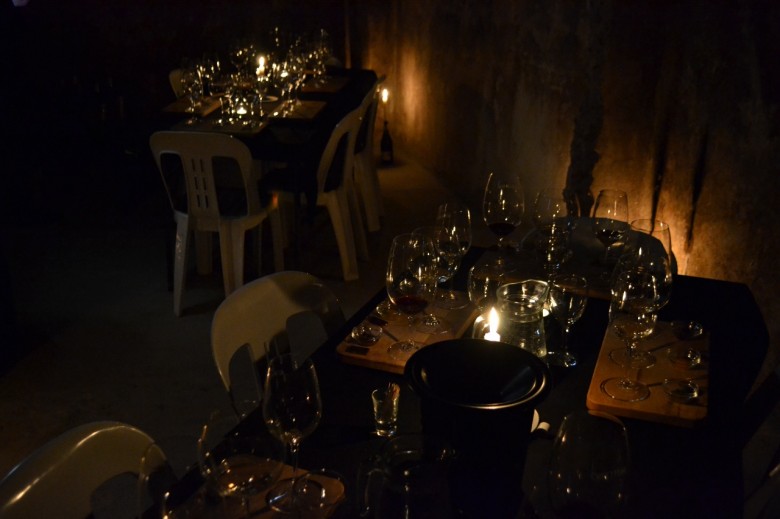 Drink a glass of the wonderfully-titled easy-drinking "frankly my dear" while sitting by the fire and chatting with Rowan and Caryl. Like most of the wines in the Robertson and McGregor area Esona strive to not rely so heavily on an overbearing taste of wood and instead to bring out the fruitiness in the wine. Old Cellar tasting hours are from 09h00 to 17h00 (Monday to Friday) and 10h00 to 16h00 (on Saturdays and Public Holidays). Closed on Sundays, Christmas & New Year's Day. Call 023 616 2023. Book for their Taste of Africa and Taste the Difference wine experience combined for the Robertson slow festival, book here. Find Esona on Route R317 between Robertson and Bonnievale, GPS: -33° 54′ 14.60″, +20° 0′ 41.19″.
Get involved and help out when you visit McGregor

Mary Corpe runs the Next Step Dance Company which aims to send five talented dancers to University. Yamkela Taliwe, Busiswe Dayi, Sibabalo November, Amanda Dayi and Milisa Mathiso practise twice a week to perfect their own choreographed dance routines. Mary Corpe a dance instructor from the UK and former professional dancer is the fire behind this important project. Follow their journey on twitter @NextStepDanceCo, to contact Mary and help the girls reach their educational goals call 071 555 7714.
Tanagra for Grappa and Eau de Vie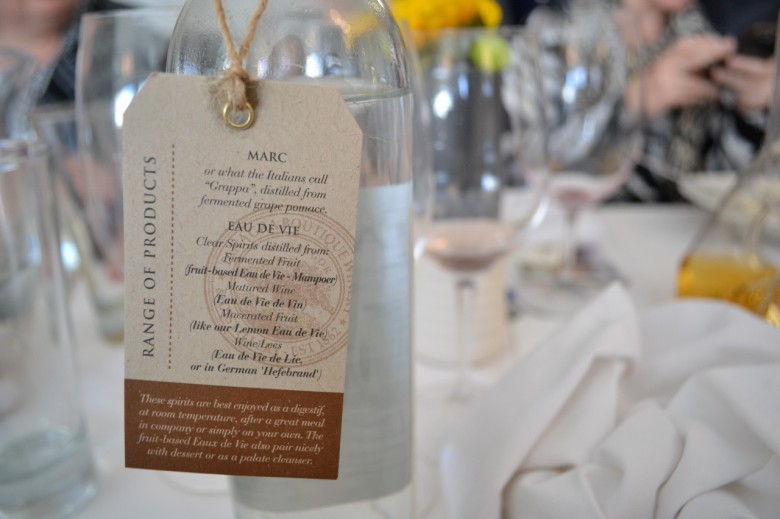 We visited Tanagra wine and guest farm, owned by Robert and Anette Rosenbach. This should be your next escape to the country with 6 comfortable, stylish and well-equipped cottages from which to choose.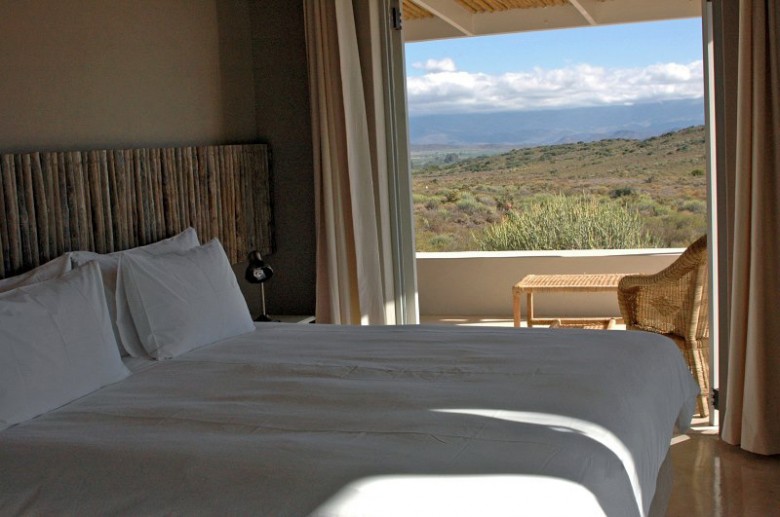 They are all very reasonable priced and in demand as people keep going back. I'd choose "Faraway" which sleeps 6 with a remote location or Hill cottage (a romantic getaway for 2). Each has a fire place with a 'starter set' of firewood and firelighters (more available for a fee) and some have private plunge pools. Sample their single vineyard wines, (heavenly chaos if they have available) and eau de vie (fruit spirits- particularly the lemon one) and have a look at Robert's impressive 200 litre copper still (used for distilling spirits) which he brought over from Germany. To find out exact prices and make a booking mail Robert and Anette here. They are open for grappa tastings between 9am and 5pm (to avoid disappointment call 023 625 1780).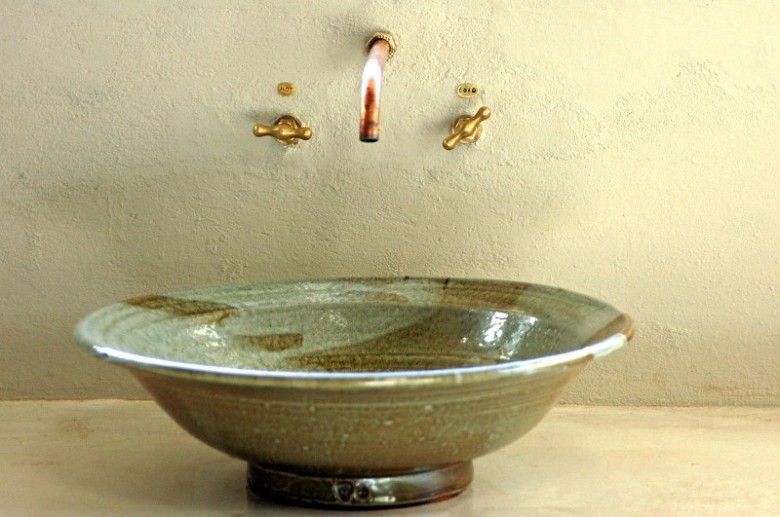 Eseltjiesrus Donkey Sanctuary

The donkey sanctuary on the left side of the road (opposite Tanagra) as you drive towards McGregor, 4 km from the start of the town, is a special experience. Children and adults alike will be enchanted and moved upon meeting the donkeys. The Donkey sanctuary does amazing work rehabilitating the abused animals and allowing them to live peacefully in the pastures. Have tea or a breakfast quesadilla on a verandah in the sun at Eseltjiesrus restaurant. Call 023 625 1593.
Temenos Gardens Meditation Retreat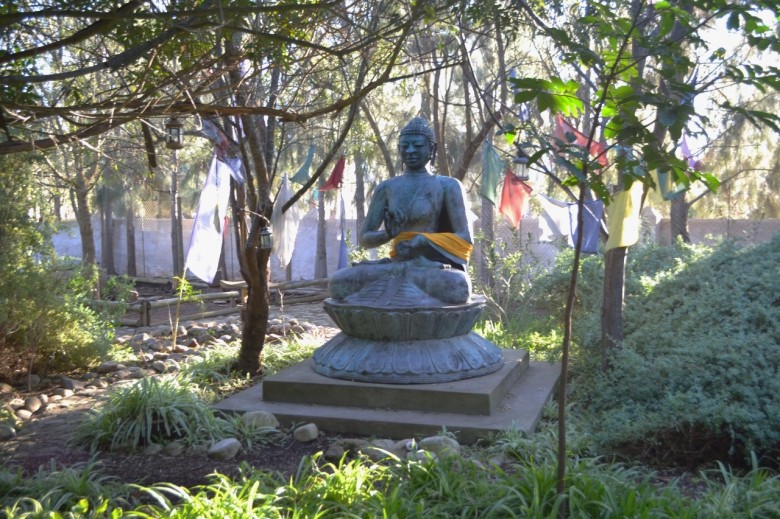 Attached to Tebaldi's restaurant is the sprawling Temenos Meditation gardens. The extensive gardens are home to self-catering cottages, a maze, a chapel, a library, a meditation room as well as ducklings, ducks and peacocks. For accommodation bookings at Temenos contact Madie on 023 625 1871.
Also
Take a 15km hike to Greyton (stop midway for a picnic at the waterfall). The trail starts at the end of the road to nowhere.
Visit Van Loveren Wines in the Robertson Valley and hire a bike (R100) and hit the mountain bike trails nearby.
Take a tour of McGregor on the noddy bus guided by Ernest Williams (who offers a wealth of knowledge about the village). The noddy bus is a wooden open-topped bus with an isuzu bakkie base that drives slowly around McGregor. See all the old houses- the Strategic Environmental Forum has stated that:
"To this day, McGregor remains the best example of a Cape vernacular village, housing a wide variety of vernacular building types. Sixty-five historical homesteads and other structures have been identified in this survey".
Call Mira on 023 625 1519 & 076 411 9477 for more info on how to arrange a tour and any others you might be interested in.
Additional reasons to visit McGregor
The Robertson Valley Slow Festival: 7-10 August 2015 (on winefarms at Bonnievale, Ashton and McGregor). Call 023 626 3167.
McGregor Poetry Festival: 27-30 August 2015
Please contact Jennifer Johnson (the festival co-ordinator) for more information.
023 625 1908 / 084 675 1164 / or send her a mail here.
Wine on the River: 16 – 18 October 2015 (on the banks of the Breede River on Goudmyn Farm between Robertson and Bonnievale). Visit McGregor in conjunction with the festival, or consider staying in McGregor and spending a day at the farm.