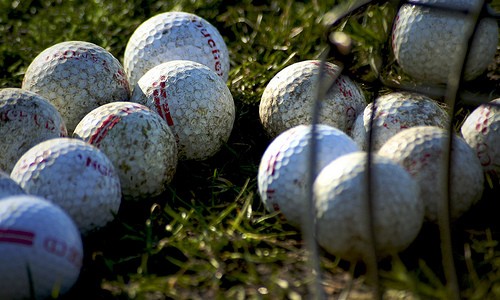 Air New Zealand joins the ranks of airlines with the most outrageous in-flight entertainment. The Kiwi airline held a five day golf competition on board its flights from Auckland to Queenstown and back to mark the fact that it was sponsoring New Zealand's Pro Am tournament.
On each flight four passengers were given the chance to show off their putting skills in the aisles and with that to win some fantastic golfing prizes. Out of those winners, the one with the highest overall score was given a prize pack that included VIP tickets to the NZ PGA Pro-Am Championship which was held at the Hills Golf Course in Arrowtown, as well as flights to Arrowtown and free hotel accommodation.
After the Finnair Bollywood song and dance performance, the marching Penguins on Southwest, airborne yoga on BMI and SAS,  Air Zealand couldn't stay behind and turned its aisles into putting greens. With all those no frills carriers hiking up the competition, I guess all carriers really need to step up their game. Celebrity chefs cooking up the in-flight meals, football teams doing the safety instructions. They can't expect passengers to be content with just watching silly blockbusters and dull TV-shows, right?
So after Air New Zealand's flights were pimped up with on-board mini golf tournament, I can't wait to see what's next. Maybe an in-flight discotheque? Or what about a sky sauna?