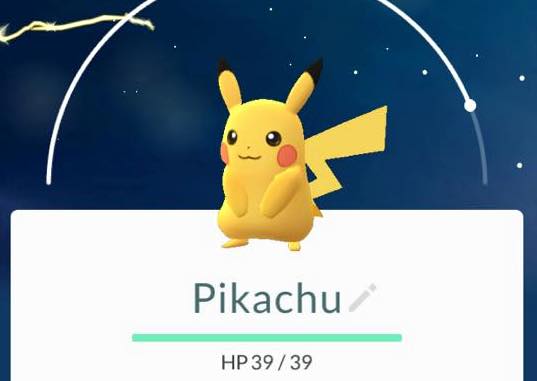 Pokémon Go is the latest world-wide craze that has South Africans exploring their city streets from top to bottom. You never know where you'll find your next rare Pokémon. Travelstart brings you the latest in Pokémon Go news with updated info on meet-ups, rare Pokemon sightings and top tips for beginners on how to catch a Pikachu off the bat.
There are three meet-ups happening this Saturday in Cape Town and Johannesburg and more lined up all over SA:
Canal Walk
There may be a Dragonair lurking under the vaulted ceilings and this event will have activities and prizes. Though you might have a few already, Pidgeys, Caterpies and Weedles are the best thing for levelling up. There's a meet-up every Saturday at 10am at Canal Walk with a massive event happening at Canal Walk next Saturday the 6 August from 10am to 2pm, likely the biggest meet-up in SA yet.
Seapoint
There will be a big Pokémon Go meet-up in Seapoint tomorrow the 30 July by the giant sunglasses. Keep your eyes peeled for water-based Pokemon like Magikarp and the more rare Gyarados. From 10am to 1pm tomorrow.
Montecasino
Official meet-up at Montecasino from 10am to 2pm tomorrow Saturday 30 July. There will be lots of prizes up for grabs, and even some old school trading card enthusiasts for the late eighties/early nineties kids, so bring your decks! Charging stations will also be available. Event is free but R10 charge for parking. Lures will be dropped until the end of the event
Port Elizabeth: Pet Food Drive meets Pokémon Go
There is fantastic Pokémon Go Trainer event taking place on the 7 August from 2pm to 8pm at the Boardwalk. The best part is that this has been combined with a pet food drive. The event is free but donations of pet food and blankets will be much appreciated. They are going to have competitions running on the day and free wifi will now be available at the gym permanently thanks to Boardwalk Port Elizabeth.
Durban
Get ready Durban for a fantastic event happening on the 7th August at the Botanical Gardens.
Some Travelstart tips for brand-new Pokémon Go Trainers
Catch a Pikachu for your very first Pokémon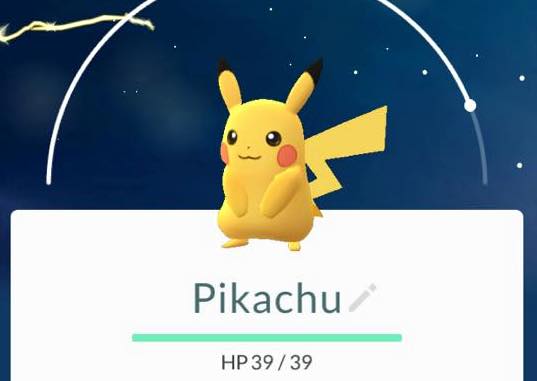 Courtesy of PoGoSA via Facebook
Even if you're not that familiar with Pokémon you will recognise the electric yellow ball of cuteness that is Pikachu. To catch a Pikachu on your very first go follow these instructions:
Download the app from the app store, choose your outfit, now that's out the way three Pokémons will magically appear outside your house. Go outside and avoid the Pokémons (walk in the opposite direction). Once you've walked far enough away they will disappear and reappear in front of you. Again, avoid them by walking in the opposite direction. Once you've done this 4 times Pikachu will appear. Tap on the Pikachu in front of you and get ready to battle it with your red and white Pokeball. Flick your Pokeball at the Pikachu and if you're lucky you will have a rare Pikachu in your arsenal for your very first Pokémon.
Catch 'em all
Though you may soon tire of Pidgeys, Caterpies, Psyducks and Zubats it helps to catch them all even if you get repeats as this will help you level up quicker. Once you are at level 5 you will be able to start training in the many Pokémon Go gyms around town.
Keep on walking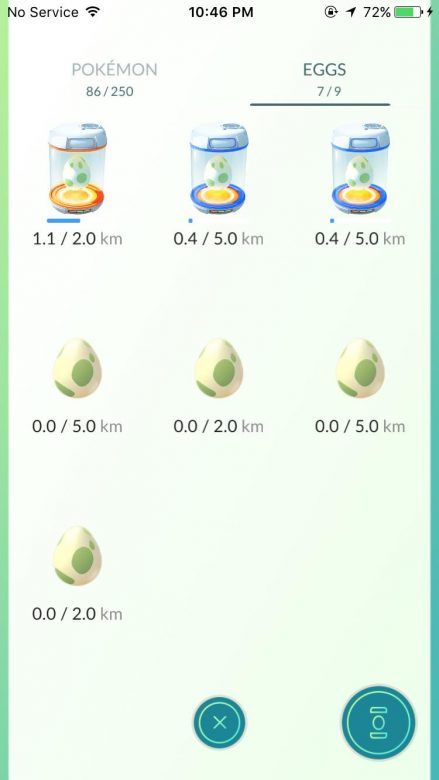 Courtesy of PoGoSA via Facebook
Nothing helps more in this game than getting out in your city and putting in the mileage. Once you've got some eggs you will need to walk a certain distance per egg to hatch them. In order to find eggs which hatch more unusual Pokémon it is best to look in less popular Pokéstops.
Rare Pokémon sightings (this section will be updated)
Courtesy of PoGoSA via Facebook
A Snorlax was spotted in Ocean View Drive on Wednesday.
A Pikachu was spotted at UCT on Thursday.
An Omanyte was spotted on Wednesday outside the Travelstart offices in Shortmarket Street.
Level up before evolving
Courtesy of PoGoSA via Facebook
Though it may be tempting to evolve your Pokémon as soon as you are able to it is much better to wait until you have levelled up as your Pokémon will be much stronger.
Explore your city and stay vigilant
Pokémon Go really does an excellent job of getting people out and exploring their cities and meeting new people. Of course it is important to stay vigilant at all times and avoid walking around at night with your smart phone out. The V&A Waterfront is a great place to catch nocturnal Pokémon while staying safe.
We'd love to hear about your rare Pokémon Go sightings, please let us know in the comments below.