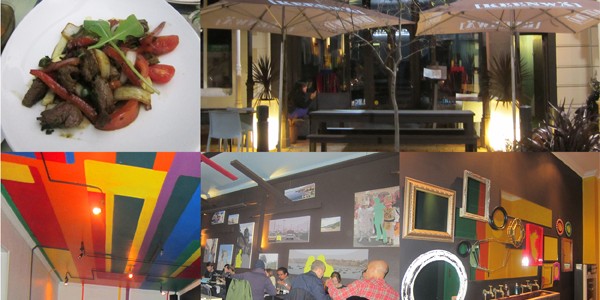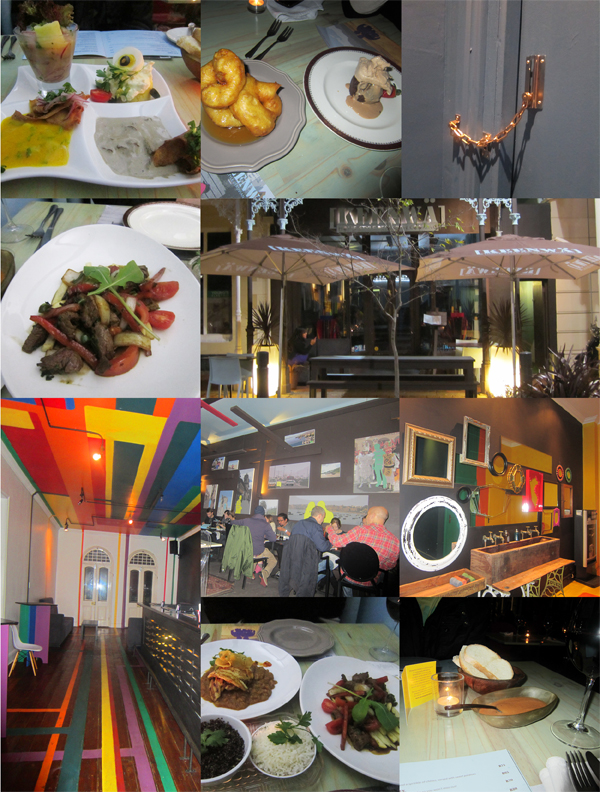 Keenwä is a vibrant eatery named after the super-food quinoa.  It's 'a cultural experience,' says the friendly Peruvian owner German de la Melena, 'We play Peruvian folk music, speak the language and can tell you anything you'd like to know about Peru.'
Boasting exciting menu combos, from start to finish, this is certainly a Peruvian gem.
For starters you have to try the ceviche, which is cubes of fish marinated in lime juice, with a sprinkle of chillies, served with sweet potatoes to complemet the zing. It's very flavourful and refreshing.
For mains, try the Lomo Saltado: beef strips sautéed with soy sauce, tomato, onion and French fries, it is a pure gastronomic delight. I had to share this with my boyfriend, something I was not that happy about. We also ordered Carapulcra, the oldest recipe in Peruvian cuisine. It's dried mince potato cooked on a peanut and chili sauce served with rice and a choice of chicken, beef or pork. Yum!
For dessert? Picarones – butternut and sweet-potato doughnuts served with cane-sugar syrup. I also loved the Helado De Lucuma Con Chocolate Cake, i.e. egg fruit (not plant) ice cream with chocolate cake and chocolate sauce. The ice cream is like nothing I've ever tasted – salty and sweet at the same time. Can't wait to go back for more!
Also visit the colourful Pisco Bar upstairs, for some classic Peruvian cocktails – and the bathrooms are also beautifully decorated. The staff are all very friendly and super knowledgeable.
Address:
50 Waterkant Street
Cape Town
8001
Telephone: 021 419 2633
Cellphone: 076 768 7708
E-mail: info@keenwa.co.za
Opening hours:
– Monday to Friday from 10:30am to 4:00pm.
– Tuesday to Saturday from 6:30pm to late.