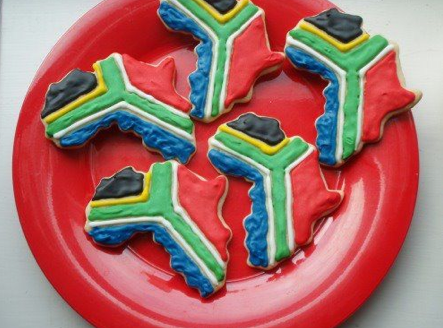 I don't know about you, but every month when April public holidays roll around, I start feeling proudly South African. It could be all the ads on TV, telling us about Freedom Day and all our country has achieved over the years, it could be the weather, or all the days off work, but there's something about this time of year that brings out the patriot in me.
So how do we show our proudly South African-ness? I have a few ideas, feel free to add your own!
–       Stop complaining
This is probably the biggest one. If there's one thing travelling has taught me, it's that every country has their issues. Even in those countries where corruption isn't a problem and healthcare is free and the government is most definitely listening to the people, there are problems – they're just so sophisticated we haven't had time to think of them yet. South Africa is a country so full of vibrancy and life and colour that visitors from all over the world fall in love with it… Maybe it's time we fell in love again, and stopped complaining about all the things wrong with our Rainbow Nation?
–       Support local
I don't think it matters if it's local music or local crafts or local produce, as long as it's made in SA. For some reason, American products have an irresistible allure, but we have so many incredible South African artists (in every shape and form) here on local soil, we should really be supporting them.
–       Make the country a little better
If there's one thing the Lead SA campaign has taught me, it's that there are a lot of South Africans out there who are sick of complaining about the problems in our country, and ready to step up and do a little something about them. Imagine if we all did that? Apparently their latest campaign is to do 20 hours of service (in any way you like) before our 20 years of freedom celebration on April 27th… Can you imagine the enormous difference that could make?
Whether it's the weather, the time off work or the effective ads, I'm not sure, but I am feeling very Proudly South African at the moment. What about you?